Do you remember Ask Dr. Ruth, the show featuring sex therapist Dr. Ruth Westheimer? She went on the air in 1984. That was the year I married my late husband M. Did you listen to her show back then? We did. Remember how she used to answer callers' questions about relationships and sex? It was way before the internet and social media, and many people didn't really talk openly about sex.
---
At the time, Dr. Ruth was at the forefront of the sexual revolution.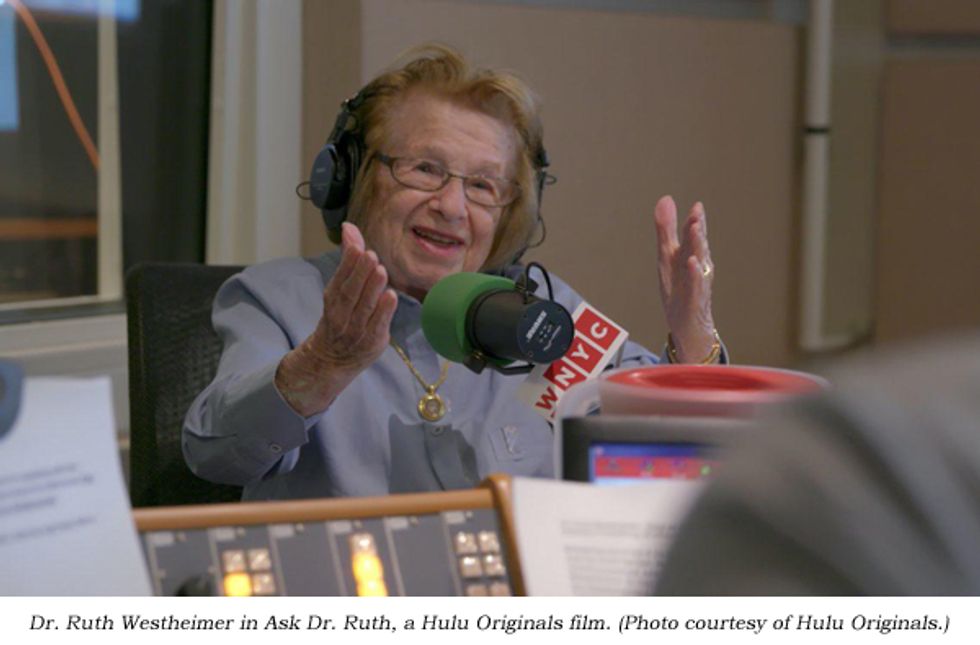 New documentary chronicles life of Dr. Ruth
This month, a documentary premieres in theaters (and on Hulu in June) called Ask Dr. Ruth. The film captures Dr. Ruth Westheimer as she approaches her 90th birthday, which happened almost a year ago. It's hard to believe that this woman will turn 91 in June. She is a 4-foot 7-inch powerhouse, and she shows no signs of slowing down. With her thick German accent and strong convictions about sexuality and relationships, she transformed the conversation around sexuality, sex therapy and education more than 35 years ago and continues to help advise and educate today.