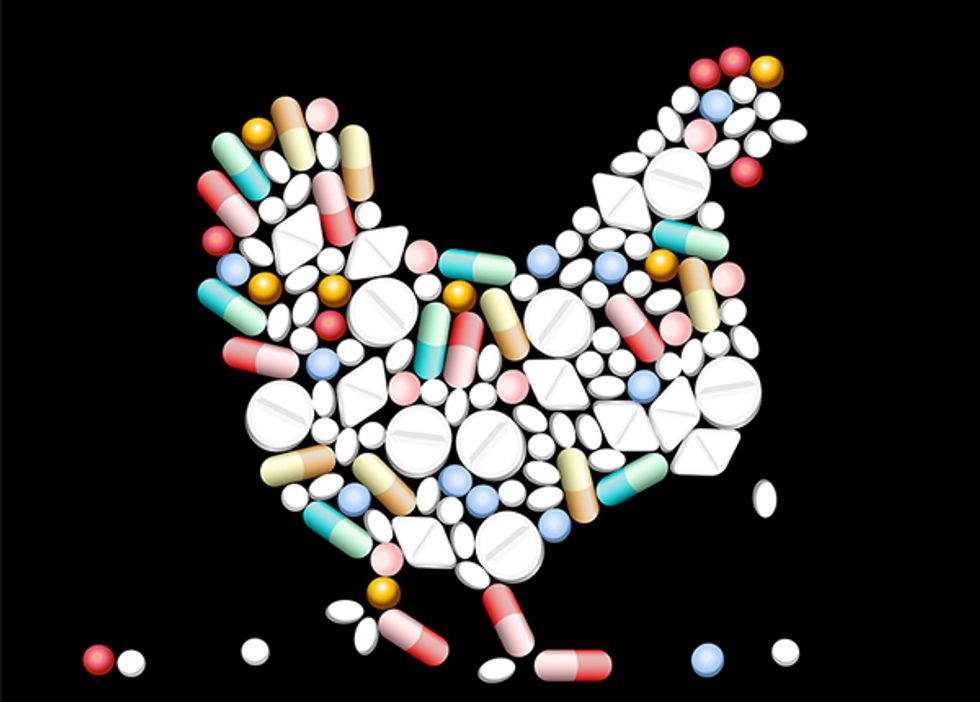 ---

Meat Producer Tyson Will Stop Using Antibiotics in Chickens by 2017
Tyson Foods, a major U.S. meat producer, said on Tuesday that it would cease using antibiotics in its chickens by 2017, the New York Times reported.
Tyson supplies chicken to the McDonald's restaurant chain, which in March announced that it would slowly end the use of antibiotics important to human medicine in chickens in its supply chains over the next two years.
Tyson has already been working to curb antibiotic use, stopping use in hatcheries in 2014 and using antibiotic-free feed this year, the Times said.
Health experts, including those at the U.S. Centers for Disease Control and Prevention, have long called for an end to the overuse of antibiotics in poultry and livestock because it can lead to antibiotic-resistant germs in humans.
"Antibiotic-resistant infections are a global health concern," Donnie Smith, president and chief executive of Tyson Foods, said in a statement. He said Tyson wants "to do our part to responsibly reduce human antibiotics on the farm so these medicines can continue working when they're needed to treat illness."
Copyright © 2015 HealthDay. All rights reserved.