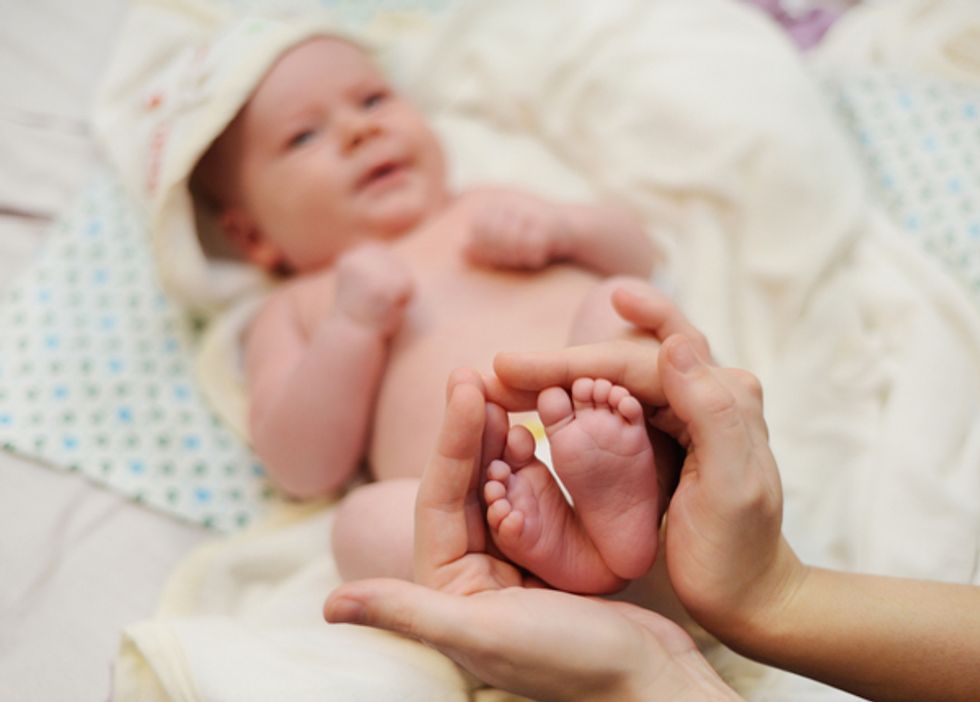 ---
While your kisses absolutely help heal boo-boos and ouchies, there are other essential items every mom should have on hand in case of emergency.
In addition to making your first aid shopping list, consider signing up for first aid and CPR classes so you're more comfortable when emergency situations occur. This will also better equip you to distinguish life-threatening injury or illness that requires medical attention from less serious scrapes, bumps and burns you can handle yourself.
When creating a toolkit, it's a good idea to make more than one. The best places for toolkits are at home, in a diaper bag and in your car. Lastly, make sure you store your toolkits in safe locations where curious baby hands can't reach them since many of these items can be hazardous if left within reach of a child.
Your first aid toolkit should include:
Two pairs of sterile gloves (avoid latex if your family has latex allergies)
Sterile dressings to stop bleeding
Soap and antibiotic towelettes to disinfect
Antibiotic ointment to prevent infection
Burn ointment to prevent infection
Adhesive bandages in various sizes
Eye wash solution to flush the eyes (can also be used as a general decontaminant)
Thermometer (the most accurate temperature is recorded from a rectal reading)
Petroleum jelly to lubricate rectal thermometers
Pain reliever, such as infant acetaminophen or ibuprofen (make sure you know the correct dosage and have an oral syringe)
Antihistamines, as recommended by your doctor, for insect bites, hives and allergic reactions
Topical calamine lotion or hydrocortisone cream (.5%) for insect bites and rashes
Diapers
Bottles
Powdered milk and/or formula
Moist towelettes
Diaper rash ointment
Any medications the baby may need
Scissors
Tweezers
Child-safe sunscreen
Nasal aspirator bulb
Package of tongue depressors for checking sore throats
Small flashlight
Blanket
First-aid manual: American Medical Association Handbook of First Aid and Emergency Care
In addition to all of the above items, it's important to have the following names and numbers:
Baby's pediatrician
Local hospital
The American Association of Poison Control Center's national emergency hotline: 800-222-1222
Local police and fire departments
Two closest neighbors (in case you need immediate assistance, such as a ride to the hospital or child care for an older sibling). You'll also want to post these names and numbers on the refrigerator for your convenience and for babysitters.