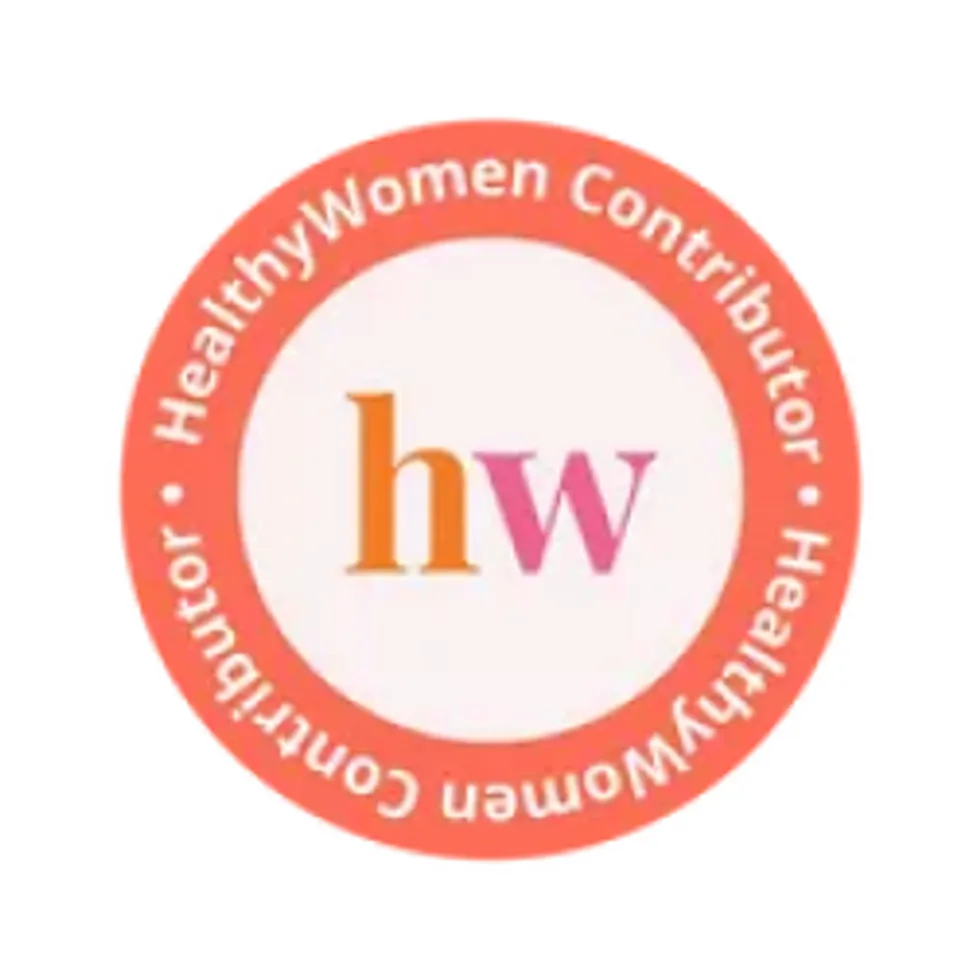 HealthyWomen Editors
The editorial team and staff of HealthyWomen.
Full Bio
Is surrogacy right for me? How do I find a surrogate mother? How much does it cost? Find the answers to these and other questions in our expert Q&A.

HealthyWomen sat down with Blair Sullivan Cuje, who founded the gestational surrogacy agency, The Surrogacy Experience (TSE), after her own experience with surrogacy, to find out more about choosing and using surrogacy services. Read Blair's story.

How might someone know if surrogacy is right for them?
If you are exploring gestational surrogacy as a means to build your family, we recommend seeking experienced advice to understand if surrogacy is right for you. There are numerous resources that exist to help intended parents understand all facets of the surrogacy process, including surrogacy agencies, fertility counselors and IVF clinic professionals. It is also beneficial to speak with a former intended parent or an experienced surrogate mother to help in your decision-making process.

How does your agency find surrogates? What is the screening process? Do they live locally? What is the typical age range?
Our agency understands how critical finding the right gestational surrogate is to the surrogacy process. We recruit surrogates largely through online advertising and other surrogate mother referrals and ensure they meet a list of minimum requirements before moving forward with the process. Examples of the minimum requirements include:
is a permanent resident of the United States, residing in a state where surrogacy is permitted
is between 21 and 43 years of age
is a nonsmoker
has a body mass index of 33 or lower
has not received psychiatric care for mental illness including depression in the last five years
has given birth to a child without any complications and currently is raising or raised that child
If surrogate candidates meet these requirements, we invite them to complete a more in-depth application and begin the prescreening process. Our prescreening process is completed before they join our program to ensure they are physically, emotionally and psychologically prepared to become a surrogate. A medical record review, national background check, drug screening, initial psychological evaluation and in- person meeting are completed before each is qualified to match with intended parents.

How do I choose a surrogate mother who is right for me?
Finding the right surrogate is a mutual matching process through which you choose each other. Our coordinators take great care in getting to know our clients' expectations and what they hold important for their journey. The information gathered is used to help our intended parents and surrogates find the best match for them. All of our intended parents and surrogates create a profile designed to share a little bit about themselves, their hobbies and what they are looking for in a match. Surrogate mother profiles are presented to intended parents based on potential compatibility. If the intended parent is interested in a profile, we in return share their profile with that surrogate mother. If there is mutual interest, we will facilitate an introductory conference call.

Does the person seeking surrogacy have a relationship with the surrogate? What are the parameters?
Every surrogacy relationship is wholly unique and can be characterized in many different ways. Some go into the match knowing they want a close relationship, some develop organically, or you may choose not to have a relationship, this all depends on your personal feelings and those of your surrogate mother. It is critical to discuss your relationship expectations with your surrogacy agency so they can match you with a surrogate that shares similar expectations. Important topics include regularity of communication, types of communication and the nature of your personal relationship. Of course, relationships evolve and change over time, so try to create a foundation with your surrogate mother on which a healthy relationship can develop.

Who makes decisions during the pregnancy, such as elective prenatal tests and the possibility of termination?
Important topics, such as prenatal testing, selective reduction and termination are discussed in detail with your surrogate mother before you move forward with the medical process. It is critical for you and your surrogate mother to share similar viewpoints on these subjects and be in agreement about who will make these types of decisions throughout the pregnancy. In addition, there is typically language addressing these subject areas in the surrogacy agreement you sign with your surrogate mother.

What is the general cost range?
Your specific circumstances and that of your surrogate mother will determine the associated expenses of your gestational surrogacy journey. On average, the expense can range from $60,000 to $125,000 depending on the following factors: insurance coverage, if you are using a donor, the location of your surrogate and whether you are doing a fresh or frozen in vitro fertilization (IVF) cycle.

What does the medical process entail? Are the eggs and sperm always the couple's seeking surrogacy? Who covers the medical bill and other related bills?
The medical process for gestational surrogacy varies by individual circumstances and the fertility clinic you ultimately choose to work with. However, all instances of gestational surrogacy involve in vitro fertilization, which is the fertilization of an egg by the sperm outside of the body and in a laboratory. If IVF is successful, then an embryo transfer procedure will take place, which involves manually placing the embryo in a woman's uterus. In some instances, the process may include a donor egg, donor sperm or donor embryo.

The expenses incurred as part of the gestational surrogacy process, including your surrogate mother's compensation and out-of-pocket expenses, are the responsibility of the intended parents. This will be detailed as part of the surrogacy agreement prepared by qualified legal representation and signed with your surrogate mother before the medical process commences.

How can someone tell if the agency they are considering is reputable?
Learning about different surrogacy agencies and deciding which one you would like to work with can be overwhelming. Every agency's approach is different, and we recommend choosing a qualified agency that fits your personal requirements and expectations. Consider how the agency prescreens its potential surrogate mothers and whether its services and support offering is comprehensive. Understand how it will manage insurance coverage and financial transactions, facilitate legal representation and how much the agency will charge in fees.

Your fertility clinic or a previous intended parent may be able to provide referrals for reputable agencies. If you are not already working with a fertility clinic, we have a network of professionals that we can share with you. We offer complimentary consultations so you can familiarize yourself with our agency, staff, process and prescreening process. Our goal is to be as transparent as possible while you make the decision that is best for you and your loved ones.

Is there any legal possibility that the surrogate could get custody of the baby?
A gestational surrogate has no biological tie to the child, and legal agreements between the intended parents and their surrogate, as well as the pre-birth order, help to protect the rights of the intended parents. It is important that all intended parents arrange qualified legal representation to navigate the legal process of gestational surrogacy.

In addition, at The Surrogacy Experience, we evaluate our candidates' medical and emotional capabilities before we accept them into our program. All candidates are required to speak with a fertility counselor so we can assess their motivation, mental health and their feelings of attachment to the child. As an agency, we would not move forward with a candidate who expressed a desire or the potential to want to keep the child.

Is there anything else a woman considering gestational surrogacy should be aware of?
Gestational surrogacy is not right for everyone, and understanding all the aspects of the gestational surrogacy process, especially the financial and emotional impacts, is important before making the decision that is right for you. Talking with your doctor about your specific needs and the best way to achieve them is the first step. Remember you are never alone. Take advantage of support groups, counselors and your loved ones to help you through this process.

The Surrogacy Experience (TSE) is a gestational surrogacy agency founded on the personal experience of Blair Sullivan Cuje, who believes all intended parents and gestational carriers deserve a level of care and respect that goes beyond comparison. Her vision and leadership are the heart of TSE, and her personal experience serves as the foundation of the agency's approach. The Surrogacy Experience combines the talents of experienced professionals for the support, financial stability, legal expertise and medical resources required to move through the surrogacy process from decision to delivery. Please visit www.thesurrogacyexperience.com to learn more.