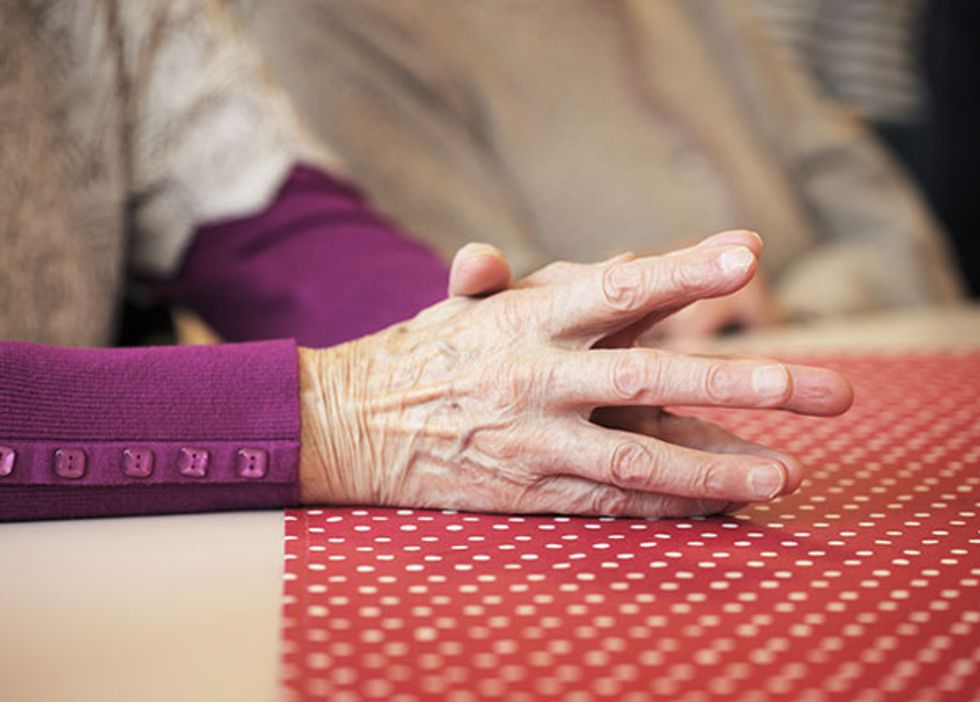 ---
Many of my friends are busy caring for older parents. This role can be tough, especially for family caregivers who care for people with dementia or other cognitive or behavioral health problems. This group faces particularly demanding challenges, including high levels of depression, according to a report last month from the United Hospital Fund and the AARP Public Policy Institute.
My neighbor, who cares for her dementia-suffering mother, is—sadly—part of this group. About a year ago, her mother started leaving the house and wandering the neighborhood, sometimes in various stages of undress. That's when my neighbor, who is single, added extra caregivers to cover all the hours she's at work.
Now, I rarely see my neighbor or her mother. My neighbor still works, but when she's not at work, she's pretty much tied to the house, caring for her mom. Both of them are victims of her mother's dementia.

A majority of caregivers who care for people with dementia or other cognitive or behavioral problems (61 percent) report feeling stress "sometimes to always." It's not easy caring for someone who requires nearly constant care—while still handling other work, family and household responsibilities.
In addition, the report shows that people with "challenging behaviors"—like late-stage Alzheimer's disease or other severe dementia—are often sicker than others who require caregiving. They are more likely to have chronic physical health problems, including cardiac disease, hypertension, stroke, arthritis, osteoporosis and diabetes. As if dementia weren't bad enough.
Add to that a lack of cooperation from people with dementia, and the situation quickly gets overwhelming. Even giving medications can become a challenge.
Because of the stress, the report suggests that all caregivers receive training and support. "Caregivers who are responsible for people with challenging behaviors are among those most in need of assistance," it says. And the number of people in this situation will only increase as the incidence of Alzheimer's disease and other dementias rises.
To help these caregivers, the report recommends:
Caregiver assessments
Better integration of behavioral and physical health programs
More respite and adult day care programs to ease the load on family caregivers
Training of family caregivers to better understand and respond to challenging behaviors
Better training of health care providers to work more effectively with family caregivers
Revisions to support and training materials for family caregivers to reflect care management of the whole person, rather than just the specific condition
These are all good institutional goals. Closer to home, what can you do to care for yourself if you're in the role of caregiver?
And what can you do to help a friend or neighbor who is a caregiver? Maybe it's as simple as preparing a meal or running errands or just listening.
Let us hear from you.
The report from the United Hospital Fund and AARP, Family Caregivers Providing Complex Chronic Care to People with Cognitive and Behavioral Health Conditions, was produced with support from the John A. Hartford Foundation. The full report is available at http://www.aarp.org/home-family/caregiving/info-2014/family-caregivers-providing-complex-chronic-care-cognitive-behavioral-AARP-ppi-health.html or https://www.uhfnyc.org/publications/881005.