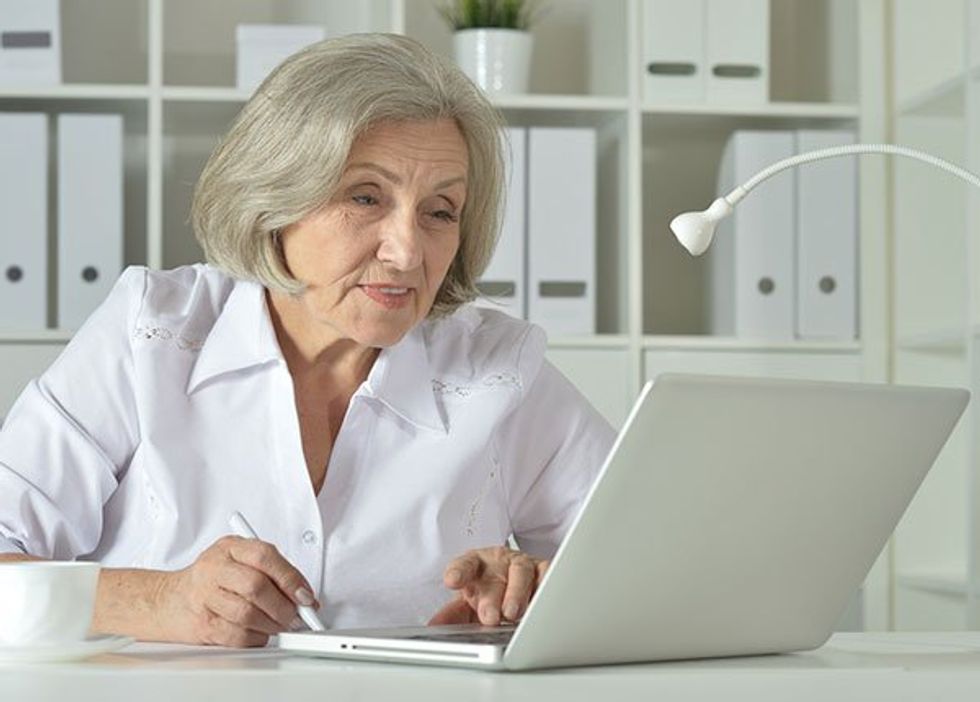 ---
Aging is inevitable. Staying healthy in the workplace until you're ready to retire is not. What can you do to ensure you remain healthy, happy and efficient in your later working years?
This question becomes more and more important as more women stay in the workplace longer. From 1977 to 2007, the employment of women 65 and older climbed by 147 percent—nearly twice the rate as for men. And for men and women, the sharpest increases were among workers 75 and over, according to the Bureau of Labor Statistics.
The numbers reflect a trend toward staying in the workforce longer and continuing to work full-time. These trends are expected to continue as baby boomers continue working well past traditional retirement age.
As the retirement age shifts, it's important to stay healthy and active, says Diana Schwerha, PhD, associate professor of industrial and systems engineering at Ohio University in Athens, Ohio, and an expert on aging workers.
Aging inevitably affects the body, but studies show it doesn't directly hinder general work performance. "It's all related to what the person wants to do," Schwerha says.
So, what can you do to stay healthy, active and vital in the workplace?
Be accountable for your physical health. There are things that Mother Nature and the aging process do, so you need to take responsibility for your nutrition and exercise and go to your regular wellness visits. Make notes on any health problems you're having so you can talk with your health care professional about them. Even the best doctors can't help you unless you tell them what's going on and relate your concerns, conditions or symptoms, Schwerha says. She urges women to be personally accountable and place their own health very high. "And we're not good at that—women in general don't place ourselves first on the list," she says. "But if we're not healthy, we can't be the best mother, spouse, friend or worker."
Pay attention to your mental health. Mental health is a component of overall health. It affects your interactions with everyone and everything, especially when you're stressed. And women react to stress differently than do men. "We need to pay attention to our stress levels and understand when stress can be affecting our health or our work or our family—and understand what we can about it," Schwerha says.
Stay socially connected. "As humans, we're cut out to have social interaction, and you can feel better when you're in a community," Schwerha says. Research shows that many older workers factor this into decisions to continue working because they value the built-in social network. If you start to feel excluded from some of the younger people at work, ask to be placed on teams with them. Encourage teams that are tailored to take advantage of everyone's skills; maybe the younger people have more technical skills but the older workers know more about user groups. Merging those skills will make for a stronger team—and a better work environment for everyone.
Seek training. Don't let new technologies or new job requirements intimidate you. It's a myth that older workers don't want to be trained, Schwerha says. Most are still up for new challenges, and it's important not to let managers pass you by because they perceive you don't have certain skills. Take advantage of training opportunities in the workplace and be willing to suggest training opportunities. You may need training to stay current in your job or to move into the next job, so keep challenging yourself to do things you don't usually do. If cost is a barrier, look for low-cost options through the workplace, community colleges or other community organizations.
Advocate for your needs. Lobby for what you need to be successful. If there are things going on in your life that require some flexibility—such as caregiving for a parent—talk to your employer about alternative scheduling, including flexible hours, part-time work or telecommuting (even one day a week may help). If you go home from work sore every day, talk to your supervisor about getting a more ergonomic work station. No one—young or old—should suffer in silence.
If you are looking toward retirement, keep these same steps in mind for your transition. Women have many options in retirement, including volunteering, taking classes, traveling or spending more time with family. Some women even start new businesses—something maybe they couldn't tackle when they had more family responsibilities.
Whatever you do, Schwerha urges you to find ways to connect with other people, challenge yourself and use your brain.