Thank you for visiting the news room of HealthyWomen, the nation's leading independent health source for women. This virtual environment is designed to provide journalists with the latest HealthyWomen news, background information and statistics. We hope you find this site useful in your reporting and continue to use us as a trusted resource for women's health information.
If you are a reporter and are interested in scheduling an interview with HealthyWomen or obtaining specific information on a health topic, please contact Amy Takis at media@HealthyWomen.org or 877-986-9472, ext. 113
HealthyWomen in the News!
USA Today Front Page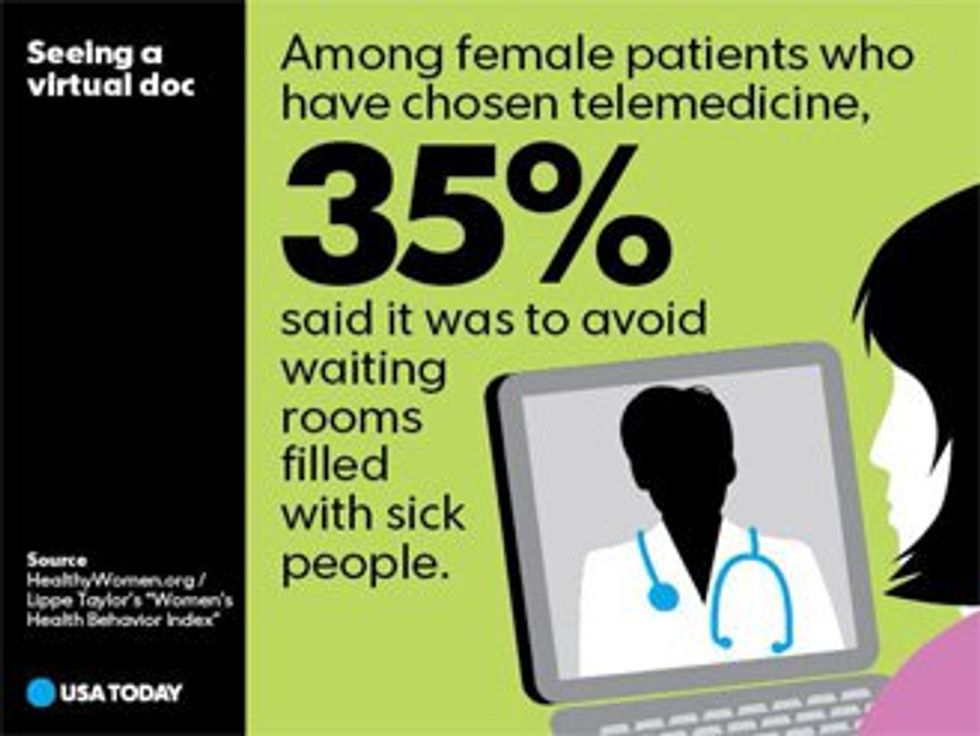 USA Today Life Section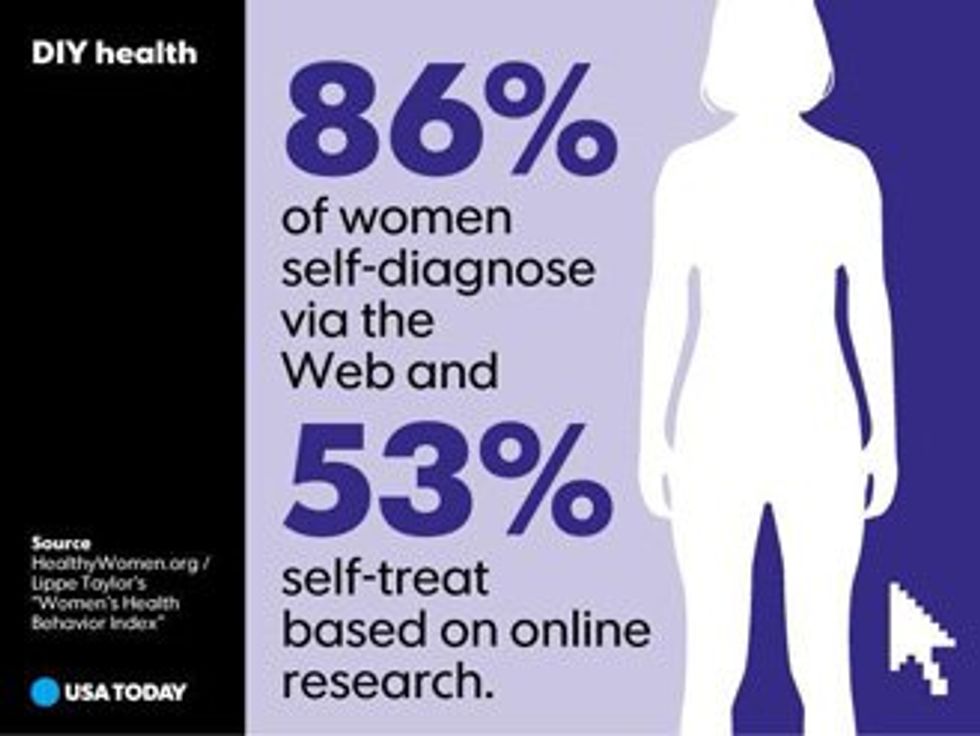 HealthyWomen Discusses Sex Survey Results on HuffPost Live

15% of women can't remember the last time they had sex. Nancy Berman ANP-BC, NCMP, a member of HealthyWomen's medical advisory board, talked about these results and more from the recent HealthyWomen and Lippe Taylor Women's Health Behavior Index on HuffPost Live. The HuffPost Live piece was then picked up by Yahoo! News and over a dozen other online news sites, accounting for an extremely impressive audience reach: over 114.6 million to date!
HealthyWomen's article, "What to Take With You to the Hospital" was re-purposed and published in the Neonatal Care section of several Chicago local papers including: the Daily Southtown, Post-Tribune and the Northwest Indiana editions of the Chicago Tribune.
HealthyWomen + Allergan = Chronic Migraine Awareness SMT

HealthyWomen teamed up with Allergan to promote chronic migraine awareness. The Chronic Migraine Satellite Media Tour had four national placements and covered major cities across the country, including Philadelphia, Cincinnati, Austin, Seattle, and more, for a staggering total audience reach of 10,479,997!

Live interviews with Co-Founder, Women's Health Expert, RN, Beth Battaglino and Dr. Susan Bronner, Director of the Manhattan Headache Center, that aired on 6/2/15:
KEYE-CBS TV, We Are Austin Live (Omaha)
KMTV-CBS TV, The Morning Blend (Hunstville-Decatur)
WYAM-IN TV, Valley Happenings (Greenbay-Appleton)
WFRV-CBS TV, Local 5 Live (Austin)
A HealthyWoman Feature Story on DatingAdvice.com

DatingAdvice.com conducted an in-depth interview with HealthyWomen Co-Founder, Women's Health Expert, RN, Beth Battaglino about our pioneering history, accessible articles, and upcoming new multi-channel platform. Through this article, HealthyWomen reached DatingAdvice.com's 300,000 unique monthly! Read the complete interview here.
HealthyWomen on TV!

For National Women's Health Week, HealthyWomen had the opportunity to partner with NBC Universal to create two 15-second PSAs that ran in the Washington D.C. metro area for the week. The ads were designed to highlight key attributes of women — both strong and empowered, and the caretaker of her family's health and wellness.
HW on the Air!
Our CEO, Beth Battaglino, RN, recently spoke with Sarah Zink from Plaid for Women Radio on the timely topic of formula vs. breastfeeding following new national survey findings. Download the episode here.