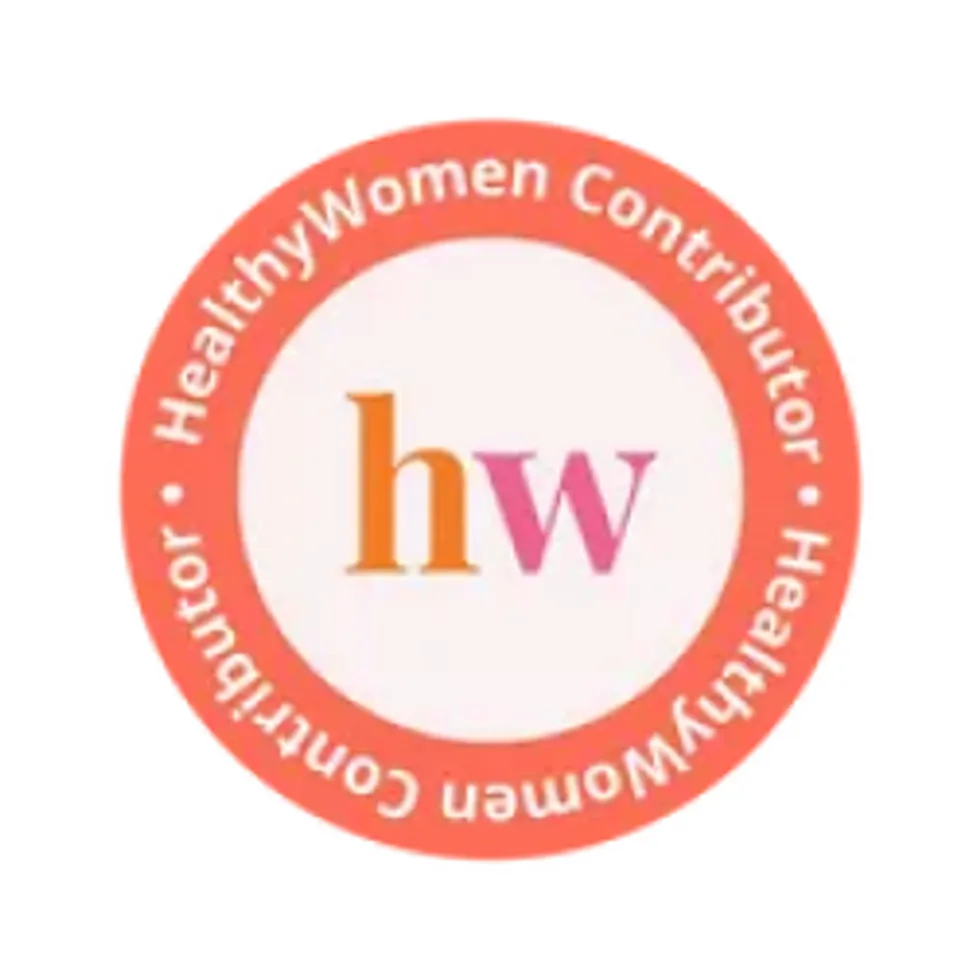 Nicole Pajer
Nicole Pajer is a freelance writer published in The New York Times, Parade, AARP, Woman's Day, Men's Journal and beyond. When she's not writing, she's checking exotic travel destinations off her bucket list, attempting to wear out her 71-pound Doberman's boundless energy and teaching people how to properly pronounce her last name ("It's Pager, just like the beeper!"). Keep up with her adventures on Twitter @NicolePajer.
Full Bio
Ever since she entered perimenopause, Nancy Belcher, Ph.D., CEO of a women's health company, has had issues with symptoms that have affected her ability to work. She cited a past job interview as an example. "Five minutes in, I felt my cheeks flushing and the sweat coming. My hot flashes were bad, and I had sweat dripping down my face." Belcher's interviewer, whom she says was a woman about five years her senior, silently got up and handed her a box of tissues. "I was soaked, the interview was a bust, and I never heard back from her," she said.
Experiences like this led Belcher, 55, to advocate for women's health and to go into business for herself. "Any company I've been with before hasn't really had any options for me to work with my symptoms. It's still a taboo issue in society," she explained.
Belcher's experience isn't isolated. In a 2019 survey, 59% of female workers ages 45 to 55 said symptoms of menopause made it more difficult to concentrate, increased their stress levels and made them less patient at work. One third of surveyed women reported taking menopause-related sick leave, yet only 25% felt comfortable telling their supervisors the reasons for their absence. Additional findings revealed that only 20% of menopausal women and transgender men tell employers or coworkers that they are going through menopause.
The economic impact of menopause on the workforce
Women make up more than half of the U.S. workforce. The average age of menopause in the U.S. is 51, and there are currently 61 million women ages 50 and above working in the United States, which means there is a huge number of people in the workforce who are living with menopause symptoms. "Women may experience disruptive menopause symptoms that can create challenges at work, including bothersome hot flashes, trouble with concentration, brain fog, fatigue related to poor sleep, irritability or anxiety, just to name a few," said Dr. Stephanie Faubion, medical director at The North American Menopause Society. "These menopause symptoms can result in absenteeism (missing work) or presenteeism (coming to work and being less productive). Women may even decide to change jobs because of menopause symptoms. So the economic impact is substantial and results in lost income for women and for their employers."
Recent estimates
suggest that, globally, menopause-related productivity losses top $150 billion a year. In the United Kingdom, an estimated
900,000 women
quit their jobs in 2019 because of symptoms related to menopause. In the United States,
one survey from 2021
found that 84% of the women they surveyed felt like they had no support in the workplace regarding menopause symptoms, and 42% have considered leaving their jobs as a result of their symptoms.
What are employers doing?
When it comes to women and menopause in the workplace, the United Kingdom is ahead of the game. In 2017, a Parliament member commissioned British researchers to conduct a study on the effects of menopause on working women in the United Kingdom, which was published as a paper with guidelines inspired by their findings. "That has since been brought in by various organizations," says Lara Owen, Ph.D., a research fellow at the University of St. Andrews. "The UK is probably the furthest ahead of all the developed countries in terms of enacting menopause policies." She cited Timpson, a popular UK retailer with many locations, as an example. "They've just brought in a menopause policy, which says they will pay for HRT (hormone replacement therapy) for women who need it. They will cover the costs of that, which in the UK is not that high because it's just prescription charges because they've been getting it on the NHS (National Health Service). But this is retail work, it's low paid, so that actually is significant for that population."
In 2019, the human resources organization Chartered Institute of Personnel and Development approached the UK Parliament with a Manifesto for Menopause that included calls to action, such as asking for menopause to be deemed a priority in developing public policies on work, diversity and inclusion. Publicis.Poke, a division of Publicis, a global advertising company, recently created a pro-menopause policy, which is being pushed out to all of Publicis Groupe UK. This program provides flexible working hours, temperature control in the office, individualized occupational health support, confidential hotlines and more.
There is currently no national plan from the government in the United States, but according to Heather Dillaway, Ph.D., a professor of sociology at Wayne State University, some organizations are starting to step up on their own.
For example, Amy Wampler, CEO of an HVAC contractor in the United States has made a few recent changes to support employees throughout menopause. "In our organization, women have been given special menopausal leaves if they are not feeling well and also an option for remote working," she said. "We also hold awareness sessions regarding the topics of both menopause and menstruation so every worker, regardless of gender, can speak about these freely and offer and receive help if required without any sort of hesitance."
Dillaway is hopeful some of the changes Covid-19 spurred, like working remotely and having flexible shifts, will stick around and benefit menopausal employees. "Post-pandemic, I would think a lot more employers would be [willing to agree] to these kinds of things," she explained. Owens would also like to see accommodations made in the workplace, like allowing people going through menopause to wear cotton uniforms when uniforms are required and giving women access to windows to open or desktop fans.
"There are all sorts of things that organizations can do to make life more comfortable for menopausal women," she said. "And a big piece is just normalizing it."
Owens reminds us that menopause is something that all women go through, and it's part of the life cycle, so there's no reason for it to be
taboo
. "And of course, for a long time it has been [taboo], and so women are concerned that if they do talk about it, that they'll be laughed at or criticized, or it'll affect their chances of promotion," Owens explained. "So a big piece of this is about communication and training management that [menopause] is something to have conversations with staff about in ways that are really supportive and understanding."
Where do we go from here?
When employers understand what women are going through during menopause, everyone benefits, which means communication and education are key. "In general, we don't talk much about reproductive health," Dillaway said. And she noted that we're taught that bodies are things meant to be put away in the workplace and to not cause any interruptions. "Women have learned that controlling their bodies is super important and people are watching their bodies." Because of that, it's considered to be a bad thing in a workplace setting when you start to go through a normal process that suddenly makes your body interrupt work, she added.
As more people talk about menopause and the process becomes normalized in our society, more people going through menopause will be able to get support in the workplace too. Strides in the right direction are definitely being made. In fact, Dillaway has seen an increase in articles on menopause, and celebrities are starting to open up about their experiences. For example, Gwyneth Paltrow posted about her experience with perimenopause on Instagram in 2018, and Michelle Obama mentioned having hot flashes while on Marine One during her podcast.
"There is more conversation. And if we can link to it ourselves, I think that might push the conversation a bit here in the U.S.," Dillaway said.
This resource was created with support from Astellas.