By Susan Sutherland
---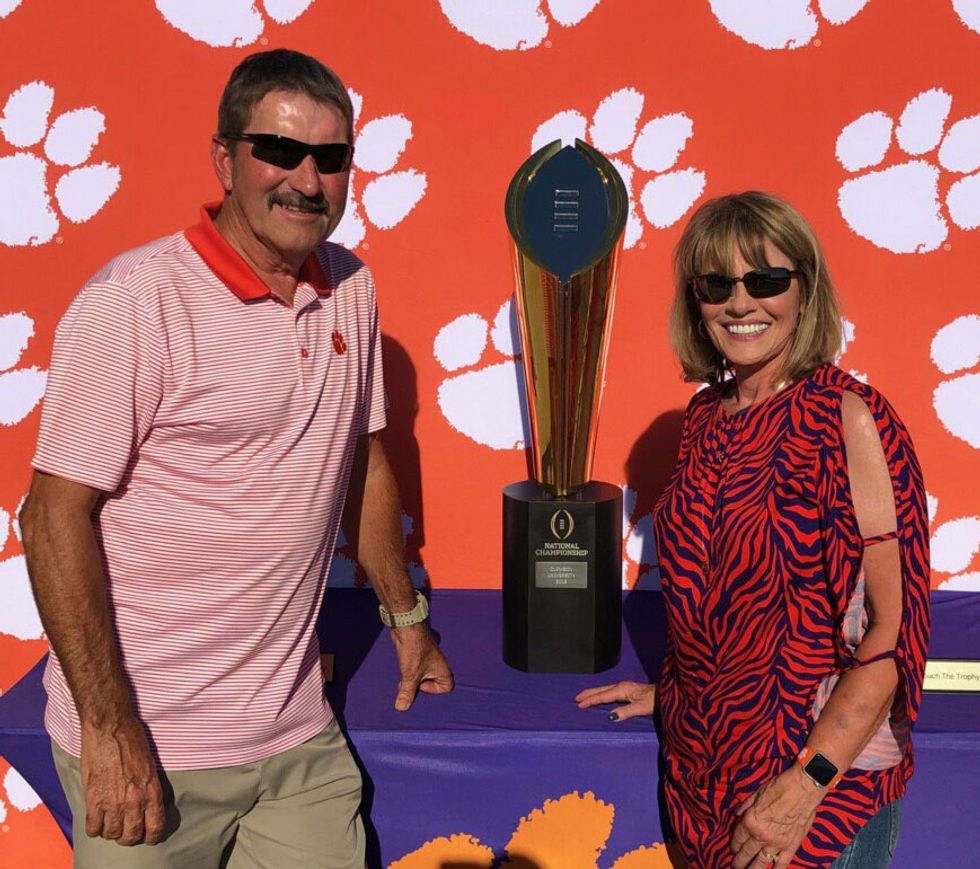 I've had osteoarthritis for as long as I can remember. In my early 30s, my doctor thought it was rheumatoid arthritis. I had pain that affected my hands, my knees, my ankles…everything. I started on an anti-pain medicine, which worked wonders, and allowed me to go water skiing and jump on a trampoline. And then, out of nowhere, I started experiencing some adverse effects. My knees started swelling and my joints were aching. I found it tough on my hands—I even had difficulty writing a thank you note. It was hard for me to admit that I was struggling so much.
I was a tomboy growing up and I always played hard. When I started working, I often took jobs that were tough physically. In my 40s, I worked for Michelin and I tried running jobs that involved heavy lifting. I probably shouldn't have been running those with my arthritis issue. My joints kept getting worse, but I was told that once you have the damage, there's not much you can do. I took whatever medicine I was given and just lived with being uncomfortable and in pain for more than 20 years.
I recently retired and was excited to spend time with my grandkids. About a year ago, I went roller skating indoors with my grandson and I fell. I was in a lot of pain and found that I couldn't move. After living with the pain for a bit, I finally went to the doctor. After an x-ray and an MRI, the doctor told me I had a vertebral compression fracture (VCF). This means that a bone in my spine had collapsed. Apparently, the medicine I had taken for my osteoarthritis led to premature osteoporosis. So now my bones were brittle and more likely to fracture. VCFs are the most common fracture in people with osteoporosis.
My orthopedic spine surgeon initially recommended conservative treatments, such as rest, anti-inflammatory medications, ice or heat, and simple exercises. Unfortunately for me, I was still in pain six weeks later.
I was offered the option of a minimally invasive outpatient procedure called Balloon Kyphoplasty to treat the compression fracture that was due to osteoporosis. This is used for more serious cases of VCF and can help reduce back pain. We discussed the benefits and risks of surgery and I opted to move forward. Two weeks later, I had the surgery and I went home that afternoon. I woke up the next day and actually felt so much better. For me, this was a huge relief so that I could continue to play with my grandkids and run and jump alongside them!
Since my compression fracture, I have broken my ankle and my hand. I was referred to a specialist to help me manage my osteoporosis so I don't fracture again. For me, the biggest priority is to be able to spend time with my grandkids. I am extremely grateful that the surgery helped my back pain. And I realize now that I can't do it all. But I want to manage my osteoporosis so I can continue doing as much as I can! I want women to know that they could be at risk for osteoporosis and not know it. So they should speak with their health care providers about their bone health and what they can do to protect themselves. Also, if you experience any type of back pain that doesn't go away, visit your provider immediately.
This resource was created with support from Medtronic.