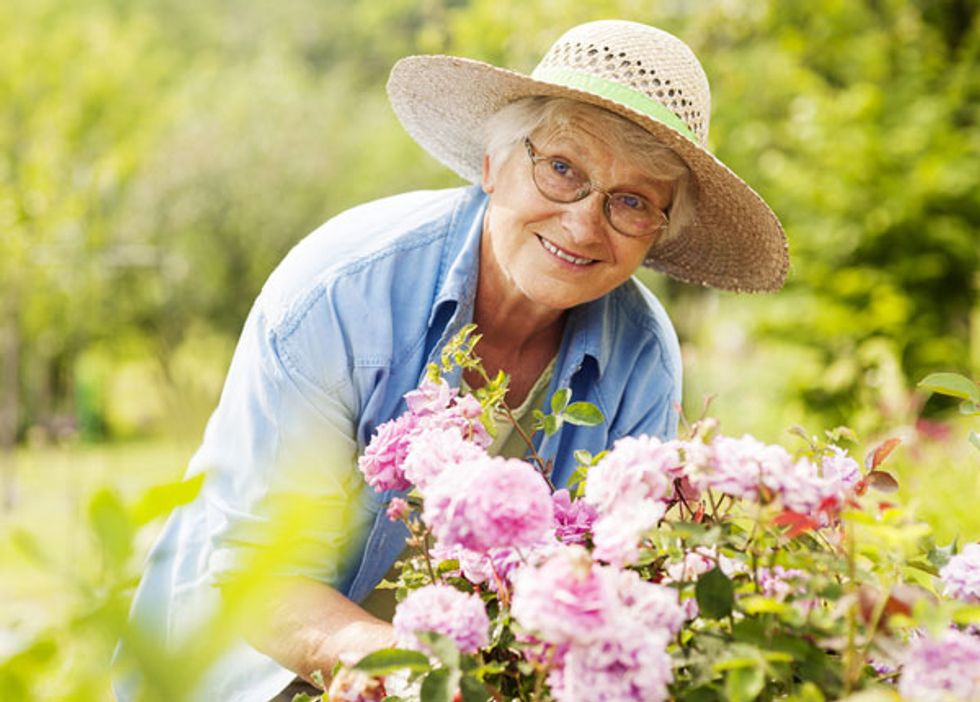 ---
by Arar Han, co-CEO of Alert-One
Our golden years should be a time of celebrating the lives we've built. But for too many seniors, it also can be an era marked by sadness and, sometimes, depression. Caregivers often have the responsibility and pleasure of sparking smiles. With these six ideas, you can help your mom (or other loved one) get out of her funk and enjoy her retirement.
1. Spend time in nature. Encourage Mom to get outside and spend some time in the great outdoors. Whether she enjoys walking, bird watching, fishing, golfing or gardening, the fresh air will clear her mind. The exercise will release feel-good endorphins that will relieve her stress and energize her mood.
2. Peruse family photo albums. Bring out the old photo albums and go through them with Mom. Encourage her to tell you stories from the most joyful times in her life. Inquire about her childhood escapades and have her tell you the story of how she met her spouse. The smiles and laughter will carry from the past to the present as she reminisces.
3. Volunteer. Bringing joy to others has the tendency to make you smile, too. Help Mom find a cause she is passionate about and encourage her to help out. She could spend time with other seniors, speak with teenagers, play with shelter pets or help with the community garden. Volunteering will increase her sense of purpose and reinvigorate her love for her community.
4. Adopt a pet. Mom may love taking care of a pet. With their cuddles and unconditional love, a pet can reduce stress and lower blood pressure. A pet will encourage Mom to establish a routine. Even if she doesn't want to get out of bed, her pet will want her to. Going for walks or to pet meetups is a fun way for Mom to socialize with like-minded people.
5. Dance. Mom may not like the idea of exercising, but she may love learning to dance. She will be having so much fun she won't realize that she is working on her strength and balance. Line dancing and ballroom dancing are ideal for seniors who are just starting out. She will make new friends while staying active and healthy.
6. Play games. Unlock Mom's competitive spirit by challenging her to a game. Card games, board games, video games … there are many games other than Bingo. You are sure to find one that Mom enjoys. Her mood will lift when she is focused on winning the game. Gather her friends to play for even more fun.
Mom's golden years should be full of smiles and laughter. However, feelings of sadness can be normal, appropriate and even necessary at times. If such feelings persist or impair daily life, make sure your mom talks to her health care provider to rule out depression—or to treat it, if appropriate. Severity, duration and the presence of other symptoms distinguish ordinary sadness from a depressive disorder.
Whether or not your mom requires medical attention, she will appreciate you being there for her. Encourage her to spend time doing fun things with friends and family. With your support, she might just find a new favorite activity to smile about.
About the author: Arar Han is co-CEO of Alert-One, a personal safety technology and consulting firm headquartered in Williamsport, Penn., with offices nationwide. A certified aging in place specialist, Arar holds a dual degree in philosophy and human development from Boston College, summa cum laude, and an MBA from the Stanford Graduate School of Business. Originally from Seoul, she currently lives in Palo Alto, Calif., with her family.