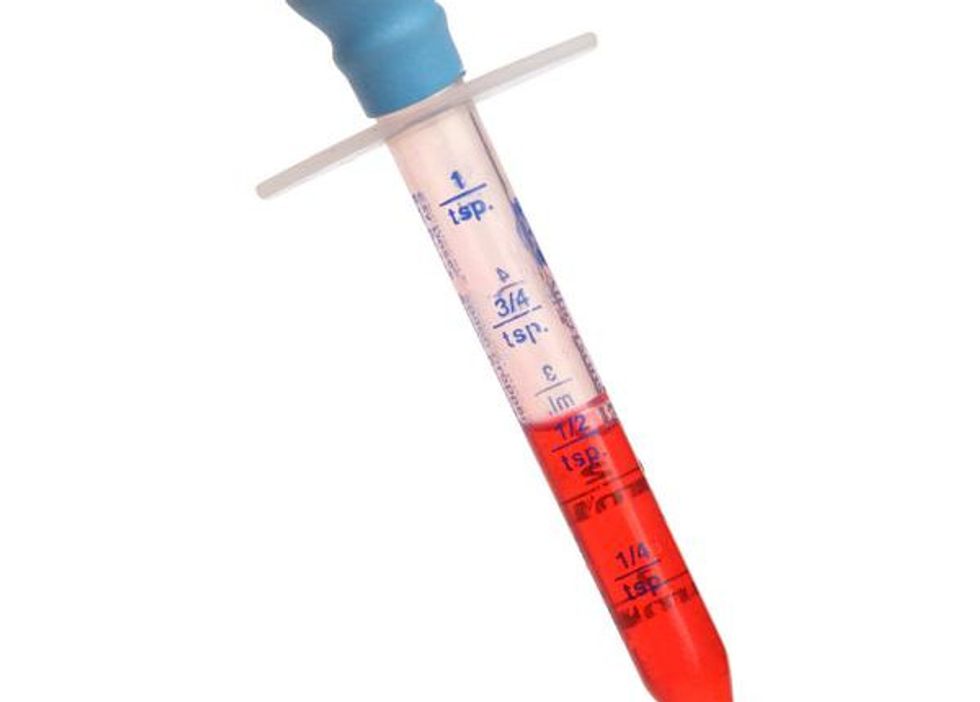 ---
Perrigo Company said Monday it's recalling two flavors of its children's liquid cough medicine because of a potential overdose risk.
The recall includes two batches of children's guaifenesin grape liquid (100mg/5 mL) and three batches of children's guaifenesin DM cherry liquid (100mg guaifenesin and 5mg dextromethorphan HBr/ 5 ml) sold in 4 oz. bottles with the dosage cup in a box. The medicine is being sold nationwide under a variety of brand names, including Rite-Aid, Dollar General, CVS and Kroger.
Click here to check the recalled lots, along with their corresponding branded labels.
The company said in a press release that it issued the recall because some packages contain an oral dosing cup with incorrect dose markings. Perrigo said there have been "no reports of adverse events" to the syrup as a result of the incorrect dosage markings.
An overdose of Guaifenesin DM may cause hyper excitability, rapid eye movements, changes in muscle reflexes, ataxia, dystonia, hallucinations, stupor, and coma, the Perrigo statement said. It said nausea, vomiting, tachycardia, irregular heartbeat, seizures, respiratory depression, and death can also occur with overdose.
Perrigo said it is notifying its distributors and customers by verbal and e-mail communication, followed by formal FedEx-delivered communication.
Consumers who purchased the product should discard the dosing device and product and may call Perrigo, toll free, Monday through Friday from 8:00 a.m. to 10 p.m. ET at 1-888-345-0479, or visit mucusreliefrecall.com.