These are not ordinary days. Living through the 2020 COVID-19 pandemic has required many of us to put our lives on "hold," but that does not mean that our lives have been "still."
---
HealthyWomen is hosting a series of webinars convening experts and advocates in women's health together in live conversations to address concerns both experienced and anticipated in the face of the COVID-19 pandemic. Women's lives
Please check back here to get details on all our planned webinars and registration information.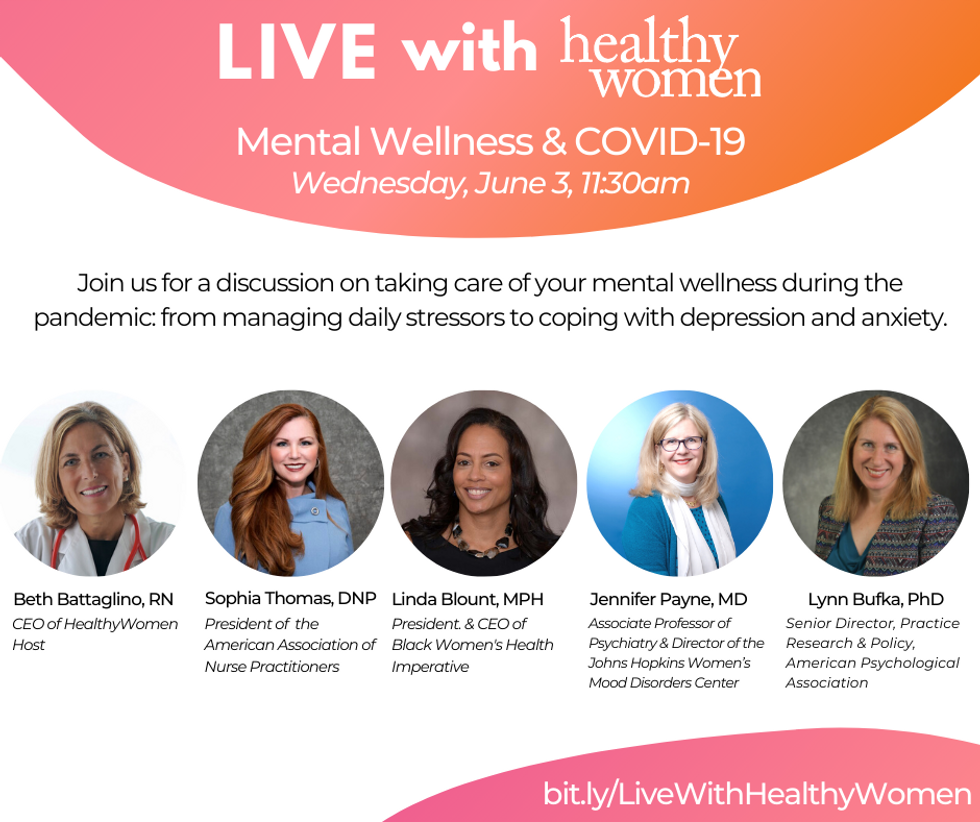 HealthyWomen CEO Beth Battaglino will be talking with Lynn Bufka, PhD, American Psychological Association; Jennifer Payne, MD, Johns Hopkins Women's Mood Disorders Center; and Sophia Thomas, DNP, American Association of Nurse Practitioners on topics such as recognizing daily stressors, managing depression and anxiety and how women can take care of their mental wellness during the pandemic.
Linda Goler Blount, MPH, president and CEO of Black Women's Health Imperative and a nationally recognized leader and change agent for the health of black women and their families, will share her perspective on mental health disparities, particularly among minority communities, and the need for change now.
Watch the webinar here: