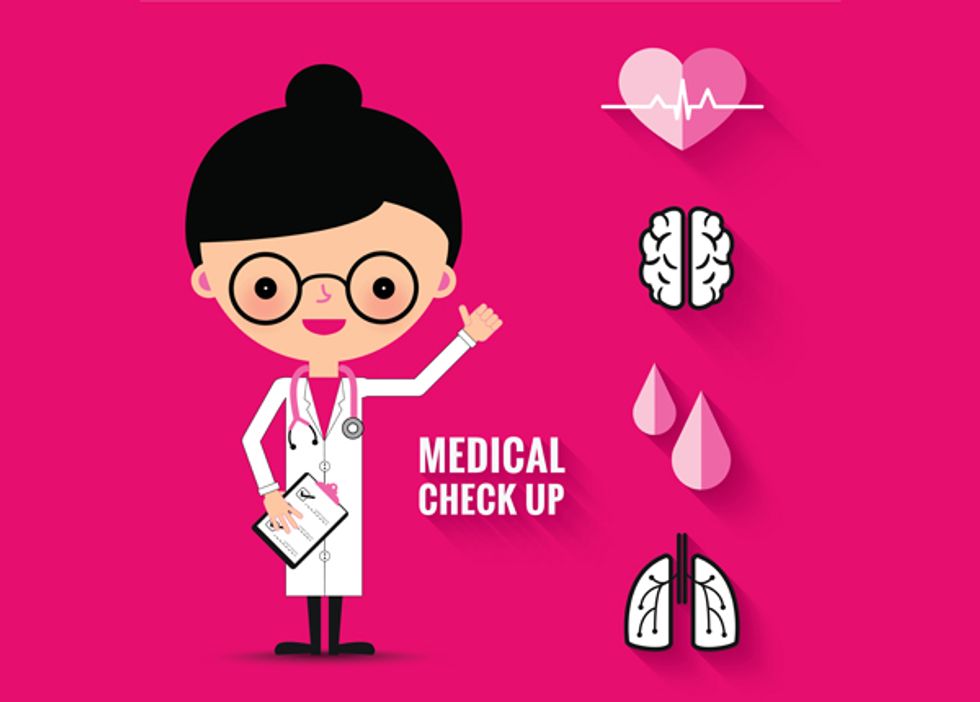 ---
Make the most of your next appointment by being prepared with questions and concerns. Sometimes it's not easy to remember your thoughts when you're in the medical office, so it's a good idea to make a list of questions when you think of them. A small notebook or your smartphone will come in handy at those times. Take it with you to all your appointments so you are sure to discuss what's on your mind. Include these questions if they pertain to you:
Based on my personal medical history and age (60 or older), how often should I have regular checkups, and which screening tests should I have and when?
Will a colonoscopy hurt? What can I do to get ready for this procedure?
What's involved with a bone density test? What can I do if the test shows bone mass deficiency? Does this mean I will get osteoporosis?
Is it safe to continue the same exercise program I've had for years? Do I need any special precautions at my age?
Intercourse has become painful. What's wrong and what should I do?
Women friends my age have breast and other cancers, and I am terrified that I'm next. Is this normal? What can I do to ease my mind?
I seem to have to urinate more frequently and have trouble controlling my bladder at night. I also leak urine sometimes when I cough or sneeze. What can I do about this?
Over-the-counter medicines aren't helping the pain of arthritis, but I'm concerned about the risks associated with prescription medicines. What choices do I have?
If I need a test or treatment, what is it designed to do and why is it recommended? What are the dangers and side effects? What must I do to get ready for the procedure? Are there other treatments or options? Will insurance pay for the test or treatment?
Whom should I call to find out test results (such as a Pap test or mammogram) and when? (Always get a complete report on any tests you have had.)
When chatting with your health care professional, it's also important to keep in mind these preventative health screenings you need in your 60.
Your conversation should also consider the consequences of life's choices and the impact they may have on your aging process.