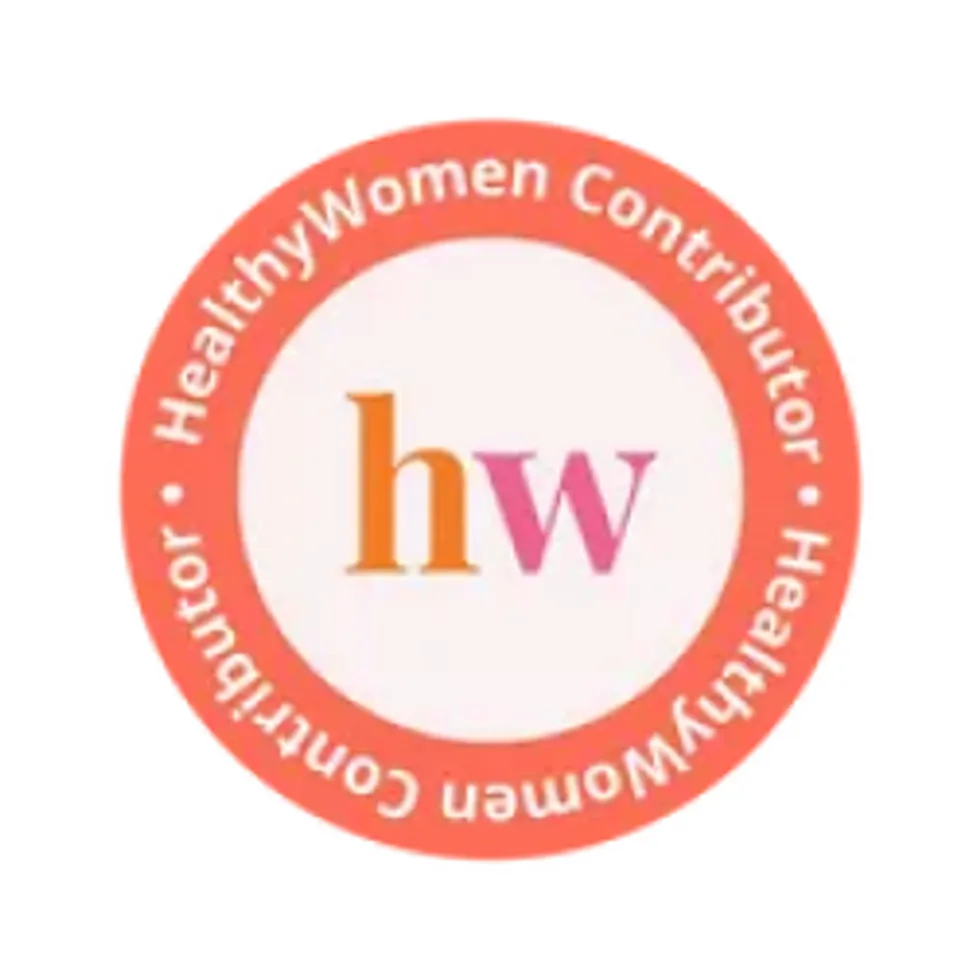 HealthyWomen Editors
The editorial team and staff of HealthyWomen.
Full Bio
Kathy Ziprik has the cure for those days when her work stress gets to be too much. She rewards herself with a stop at the Henderson County Animal Shelter in Hendersonville, North Carolina. There she spends an hour taking five dogs on walks or plays with the pups who need extra attention to build their trust in humans.
The seven hours Kathy puts in weekly as a shelter volunteer is great for the dogs, but she quickly notes how good it is for her as well. "Every hour you give, you get a 20-hour feeling back of 'Gosh, I made a difference today!'" she says. "If I go a couple days without volunteering, I feel badly for them and for myself."
Exercising the dogs also gives Kathy, 49, more physical activity than she says she would have without the volunteer involvement. "It keeps me healthier and gets me out of the house more," she adds.
Doing good leads to health
There's plenty of science to back up the idea that volunteering is a "two-fer": that is, while you're helping your community, the environment or other worthy causes, you're also helping your own physical and mental health. In one study, people with chronic pain who volunteered as peer counselors found that their pain, disability and feelings of depression all lessened from volunteering.
Other research looked at more than 7,500 older U.S. residents and showed that those who were frequent volunteers had a significantly lower death rate than non-volunteers—even after adjusting for health problems. And on college campuses where students gave above-average amounts of time to volunteer projects, students also had 26% less risk of binge drinking.
Of course, most women don't get into volunteering for the health benefits. They volunteer because they care about a cause or want to improve their neighborhood or world. But health rewards may be part of why many women stay dedicated to volunteerism—giving their hard-to-spare time and energy to everything from medical charities to political campaigns.
That's the case for Nicole Montegary of Jackson, New Jersey, who volunteers with Girls on the Run, a national organization that builds girls' confidence through running and mentorship. Montegary says she likes seeing the girls learn "that anyone can run, and you can feel that you can do anything." At 23, Montegary is younger than most of the other mentors, but when she started with the group, she wasn't as active as the other adults. Now she's running more. "I feel better, and I look better," she says, adding that she's excited about repeating her volunteer effort when the program's next season begins.
Even less sports-oriented volunteer jobs rev up your body, mind and spirit. "The volunteer role provides physical, cognitive and social activity that's added on to the daily routine," says Nancy Morrow-Howell, PhD, a professor of social work and researcher on volunteerism at Washington University of St. Louis.
It's been shown that volunteer work enhances well-being (defined by measurements of happiness, life satisfaction, self-esteem, sense of control over life, physical health and depression). Since people with a greater sense of well-being give more hours to volunteering, the process actually helps increase volunteer dedication.
"I'm too busy"—maybe not
Women consistently volunteer at higher rates than men do. Those numbers don't have much to do with available time, as any woman can attest. Indeed, gender comparisons show that unemployment decreases men's volunteerism, but not women's.
More evidence that time isn't as big a factor as many think: Younger adults (ages 35 to 54) volunteer at a higher rate than retirees. Dr. Morrow-Howell believes that may be because younger adults have more volunteer opportunities through their children's activities or work and career initiatives.
Although older people may have more barriers to volunteering, they appear to gain bigger benefits from giving their time. "The less healthy they are when they come in to volunteer, the more room there is to go up," says Dr. Morrow-Howell. Volunteering has been shown to protect against problems linked to aging, such as lowered physical activity, depression and the loss of feelings of purposefulness.
How much time does it take to benefit from volunteering? Helping in a soup kitchen on one holiday might give you some positive feelings, but repeat volunteer efforts produce the best results. Some research shows that investing 100 volunteer hours per year is the threshold you need to reach to experience health benefits. If you have less time to give, just get started volunteering—doing a little may interest you in doing more.
Physically active volunteering
Tutoring, answering a telephone hotline or stuffing envelopes are all important volunteer jobs, but some organizations have volunteer needs that will give you more physical activity. For example, many groups hold creek, shoreline, roadside or park clean-up days.
As a volunteer with Friends of the Forest Sedona in Arizona, Lin Ennis repaired, built and groomed trails once a week for four hours at a time. She got sidetracked from volunteering while developing her business, but recently volunteered with the group for a one-day event. "I scraped out drainage troughs and placed river rock to protect the new ranger station," Ennis says. "About five-and-a-half hours of hard physical labor significantly assisted my current weight loss and strength training program."
"Volunteer vacations" are opportunities to help nonprofit organizations, while also getting physical activity and enjoying travel. Groups offering volunteer vacations include the Sierra Club, Catalina Island Conservancy, and American Hiking Society, among others.
If you don't want to be outdoors, try your local library. As a volunteer shelving books, you'll do lots of stretching, lifting, squatting and walking. In addition, hospitals and nursing homes, schools and youth sports groups all have volunteer positions that can give you a workout while you're doing good works.