I've always felt that in order to grow, you have to learn from those who came before you. Fortunately for me, I have had many strong role models in my life. Today, on International Women's Day, I want to pay homage to the woman who created HealthyWomen more than 30 years ago, Dr. Violet Bowen-Hugh.
---
Dr. Violet, as we affectionately call her at HealthyWomen, started her career in medicine somewhat later than normal, at the age of 27. Her medical calling came about when her beloved four-month-old nephew, Jack, became ill and spent many months in and out of the hospital. Jack was treated by a woman physician, one of only 48 licensed female doctors in the state of West Virginia at the time. This experience had a profound effect on Dr. Violet.
In the late 1980s, dismayed by the lack of credible, scientifically based data on women's health, Dr. Violet advocated for a place where women could access health information to meet their personal needs no matter what their educational or socioeconomic background. She realized her dream with the creation in 1988 of the National Women's Health Resource Center, now called HealthyWomen.
Women like Dr. Violet have pioneered better balance in women's health education, and I could not be prouder to carry the torch, especially on International Women's Day! It's an honor to strike a pose in support of #BalanceForBetter women's health education. Join me by striking your own pose and share it on social media with #BalanceForBetter.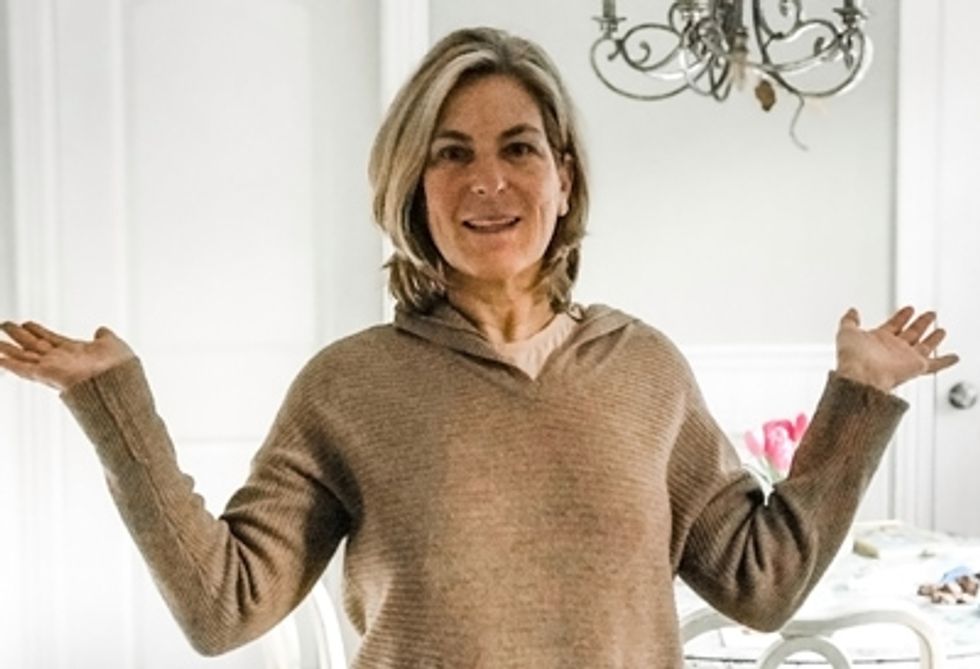 International Women's Day is observed globally on March 8, celebrating the social, economic, cultural and political achievements of women—while also marking a call to action for accelerating gender balance. So please join me in celebrating Dr. Violet, our HealthyWomen heroine, and striving for more, because we know things could always be better.
Really want to raise the roof on your International Women's Day celebration? Here are five MORE ways you can celebrate this year.
Attend an event.
All over the world, International Women's Day is being celebrated through marches, concerts, festivals, and other events. Search on the International Women's Day website to find out what's going on in your area.
Write a letter.
Have amazing women in your life? Or is there a public figure you've always admired? Grab a pen and paper or strike up the keyboard to write a note thanking her for being an awesome role model in your life.
Support a woman-owned business.
Check out that woman-run clothing store you've been eyeing or give that local woman-run gym a try. Who knows, you may find a new favorite place. Already have some favorite woman-run places? Give them a visit!
Schedule a girls' lunch.
Gather the inspiring women in your life for a meal to honor the progress we've made and to plan for even more growth in the years to come. Cheers!
Watch or read something with a strong female lead.
Snuggle up on the couch and crack open a book or flip on the tele. Not sure what to watch or read? Here are 29 movies on Netflix with strong female leads that Popsugar pulled together. And here are 29 awesome books with strong female protagonists from Buzzfeed.
No matter how you choose to celebrate, just make sure you do, because it's days like this that keep us moving forward in our #BalanceForBetter women's [fill in your blank]!