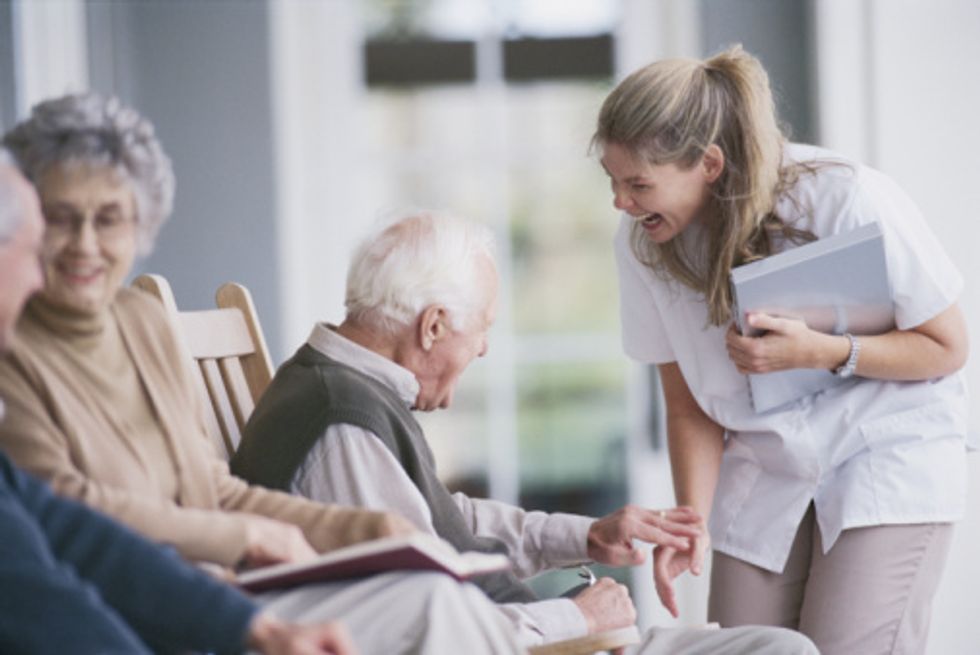 If you and your aging loved one's health care provider decide that it's time for the senior to begin receiving some assistance in carrying out their day-to-day activities, you should know that there are many options available. The choice will depend on the person's physical and mental health.
 
First, if your parent or older relative still has a certain level of independence and his or her own home, it may be a good idea to let the person stay there for a while and hire a service to provide the assistance they need.
 
For instance, home care services can help seniors adhere to their medication schedule, provide fresh wound dressing, take care of catheters and assist with bathing, grooming and getting dressed. There are also programs to help the elderly obtain proper nutrition by delivering meals or providing transportation to the grocery store.
 
If an older person is simply in need of some socialization and improved quality of life, adult day care allows seniors to attend a facility a few days each week. There they can exercise, listen to guest lectures, take part in discussions and try other recreational activities.
 
There are many types of retirement communities. The right choice depends upon an individual's abilities and independence levels. For example, adult congregate communities are essentially condominiums or apartment complexes that have on-site medical professionals available for emergencies. Other housing complexes can provide daily check-ins by nurses, maid service and meals delivered to rooms or dining halls.
 
Adults who have less independence may need a nursing facility, whether it be short- or long-term. These health care centers typically provide skilled nursing services or intermediate care. The former consists of 24-hour nursing for individuals who require intensive levels of care, but not quite to the point where hospitalization is necessary. The latter is appropriate for individuals who are not able to live alone but need a certain amount of medical assistance on a regular basis.
 
Cost will likely be a consideration when choosing an assisted care facility or service. Check with your loved one's health insurance or Medicare policy to see what will be covered and what may need to be paid for out of pocket.