Q:
What exercises can I do to achieve more defined calf muscles? I've always wanted calves like a soccer player but never was much good at sports.
A:
If toning your calves is a priority, choose walking uphill or running instead of biking and swimming for your cardiovascular activity. For added strength, try these exercises:
Double Calf Raises
Standing with your legs hip distance apart, lift your heels off the ground as high as possible, and then slowly lower your heels back to the ground.
Take one count to lift the heels and then 3 slow counts to lower.
Work up to 3 sets of 15 repetitions each.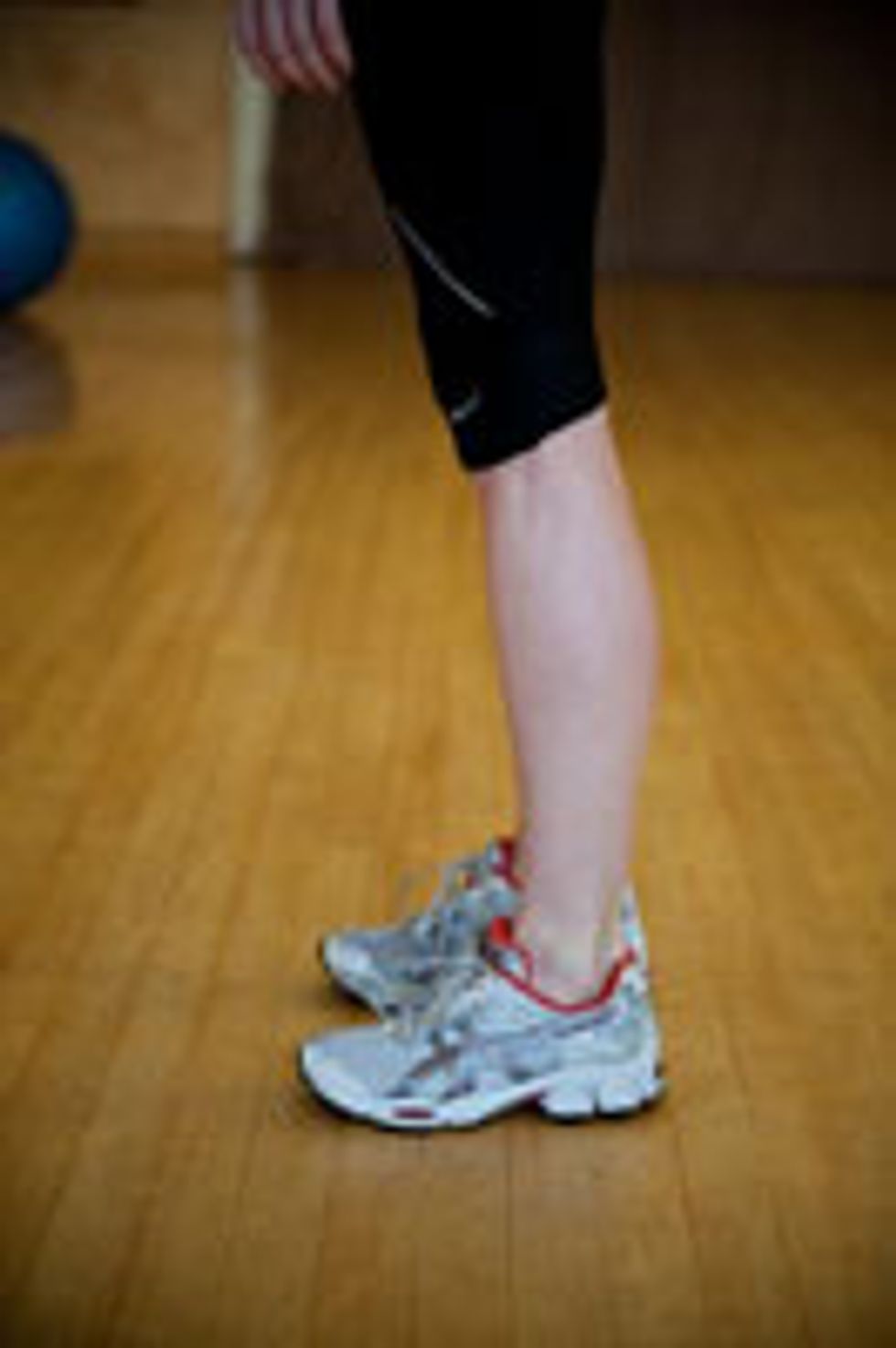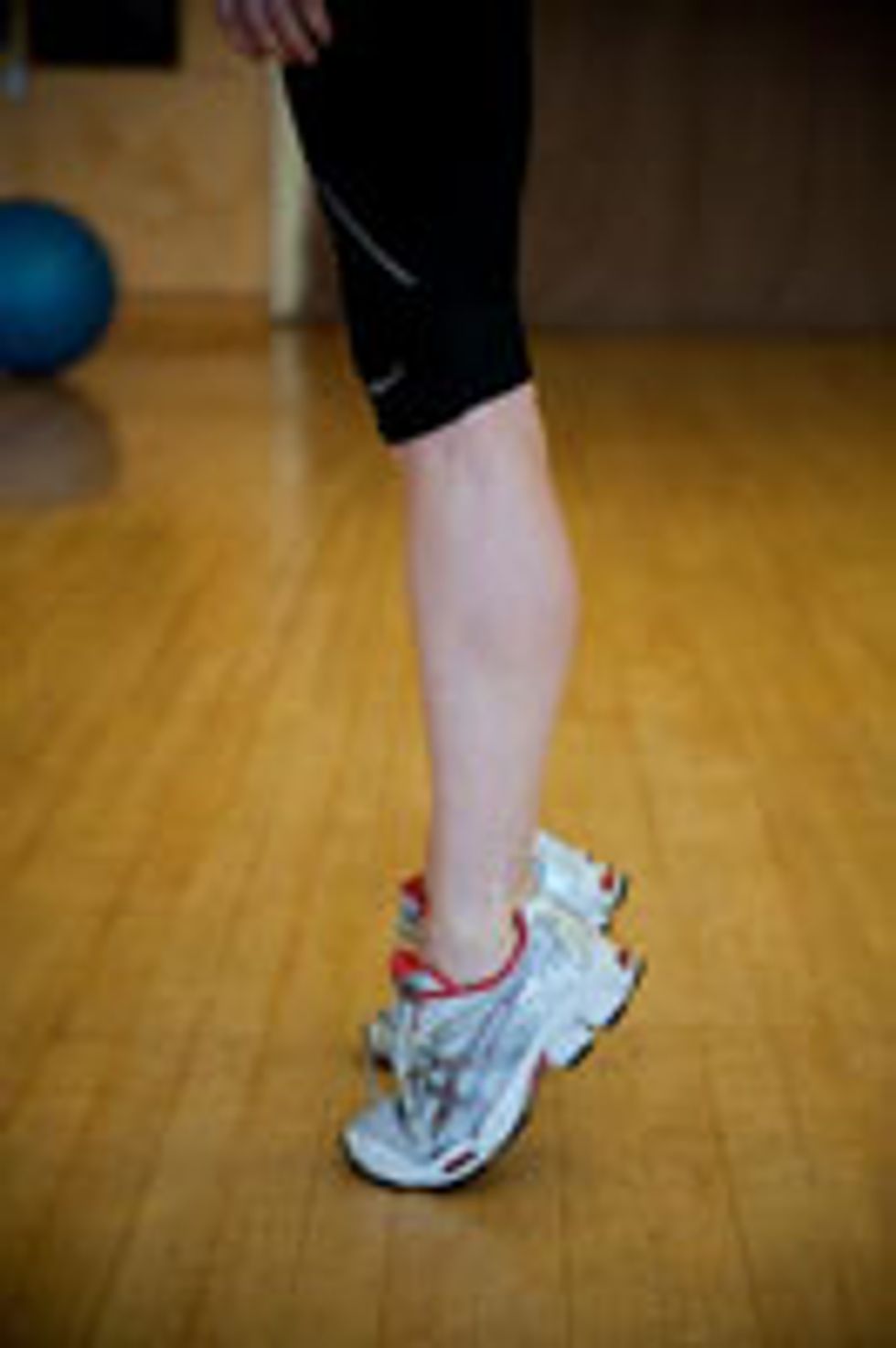 Single Calf Raises
For an extra challenge, do the above exercise one foot at a time while holding the other foot off the ground.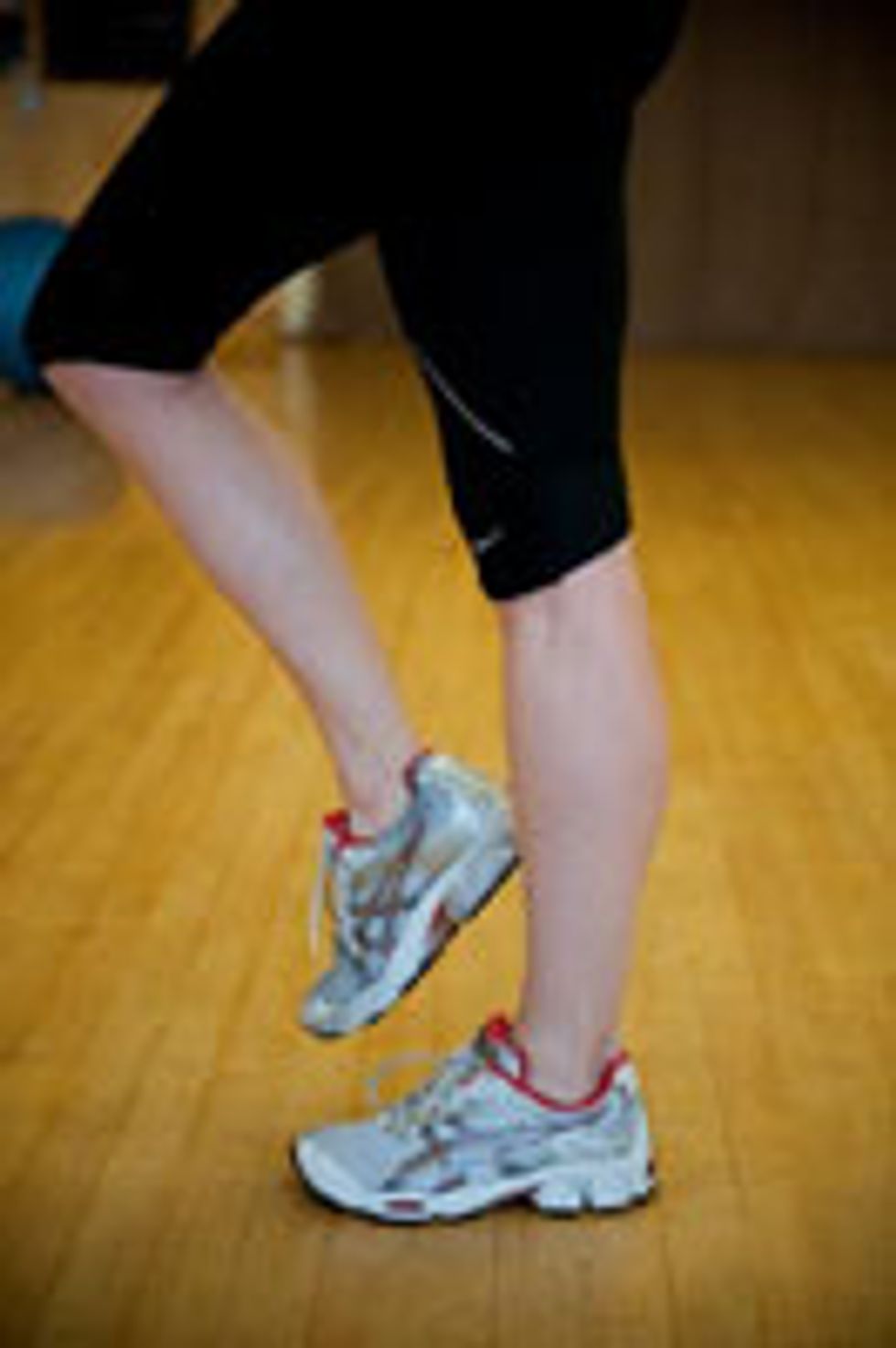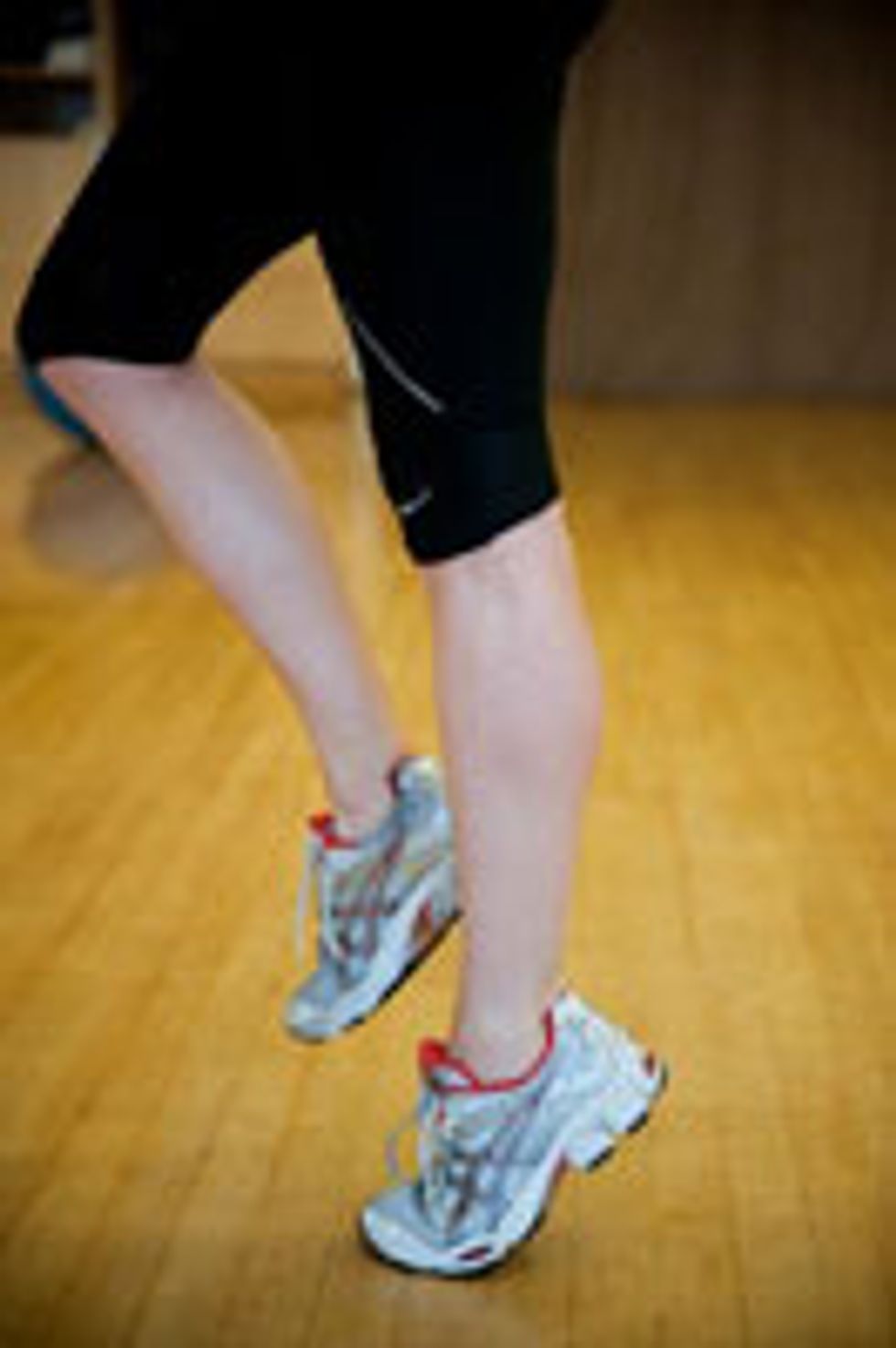 Calf Raises with Extra Weight
For more challenge, do your calf raises while holding weights in your hands.
Do not allow the spine to arch or the weights to swing during the exercise.
Photos by Jeffrey Mosier Photography