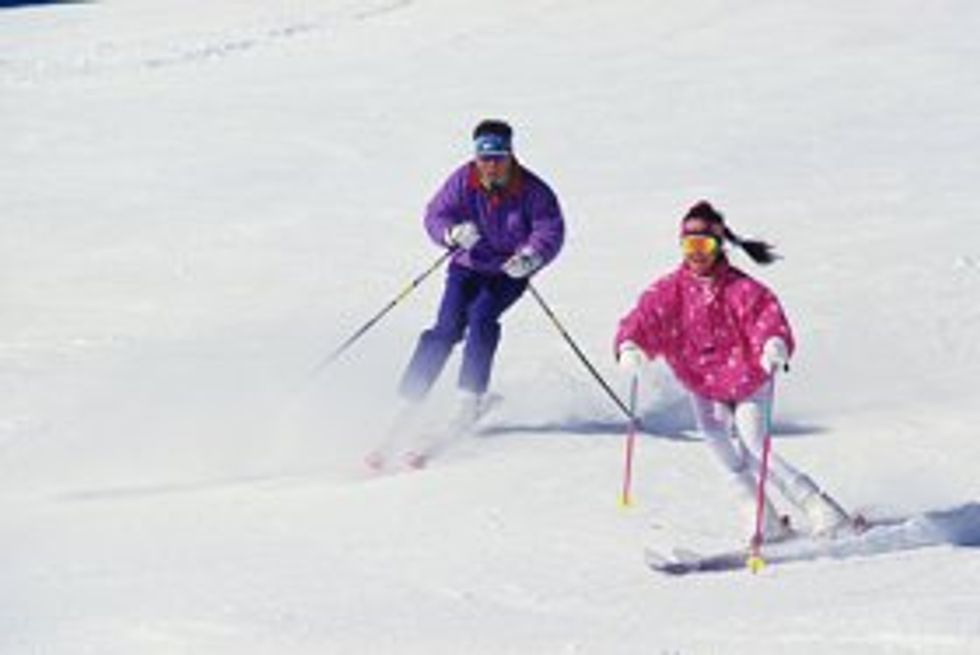 Watching images of America's two newest sweethearts—downhill darlings and Olympic medalists Lindsey Vonn and Julia Mancuso—it's easy to see how much these two inspiring women have in common.
---
However, it may not be what you think.…
Sure, media images like Vonn's controversial Sports Illustrated cover or pre-race footage of her touching up makeup would have many believe that this blond-haired beauty is—on the surface—just another pretty face. Similar observations could be made for Mancuso's trademark silver tiara, which she dons fashionably after her downhill events. She even has a silver tiara painted on her ski helmet.
But beyond beauty and world-class athleticism, both Vonn and Mancuso radiate pride, confidence and self-esteem that, no doubt, have as much to do with their victories in Vancouver as their lifelong training and natural athletic abilities.
Both talented skiers came back from career-challenging injuries to bring home gold and silver medals, proving the difficult road to recovery can be well worth the fight.
Studies have shown that preteen athletics provide a winning plan for girls. It gives them stronger confidence, higher test scores, improved mental health, less chance for depression and even a greater future career outcome. It also increases their likelihood of staying active into adulthood and enjoying better lifelong health.
In short, the negative body image concerns of many adolescents can be improved by regular exercise and sports activity.
At HealthyWomen we encourage positive thinking, positive behavior and positive role models to help foster the future of women and women's health.
If you haven't done so already, change the channel from those so-called "reality shows" to watch real women doing what for generations was deemed impossible in the world of sports.
Help your daughter pick out her newest hero—as Lindsey Vonn once did with former U.S. Olympic skier Picabo Street—and highlight the fact that she too was once just a girl with a dream and a drive.
From the American downhill duo to the U.S. women's hockey team player Jenny Potter—a mom who scored an Olympic record-setting three goals against Russia this week—young girls and women should take note that it's a women's world out there, and just because you look like girl and dress like a girl, doesn't mean that you'll be told you throw like one or run like one anymore!
And if you are, take it as a compliment.
---