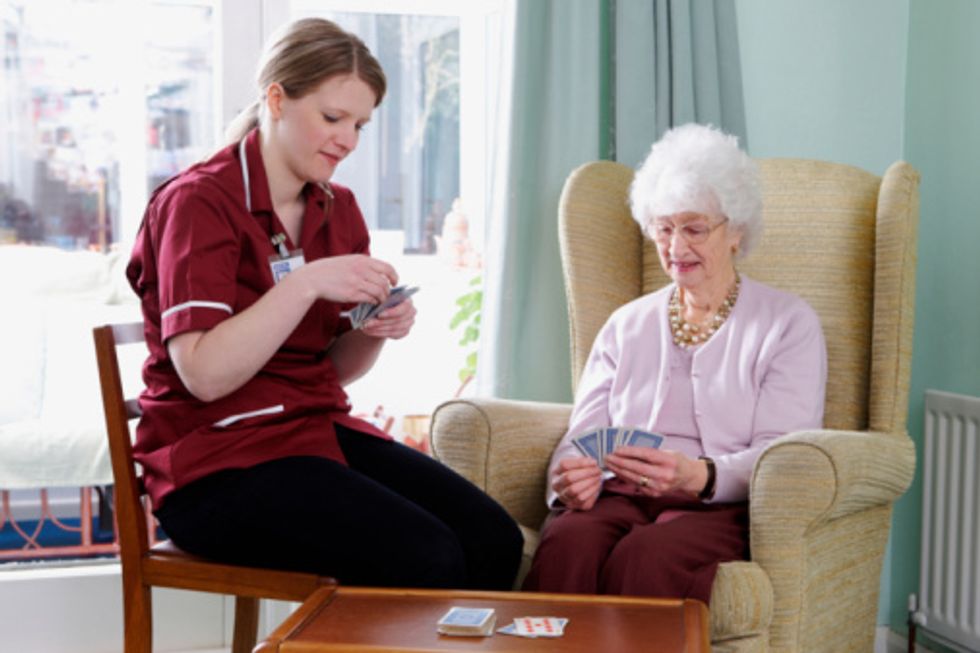 A big part of making everyday life easy for you and your aging parent or loved one is establishing a daily routine of activities to keep them occupied and engaged. It may be a little tricky, especially if they have dementia or are experiencing cognitive decline, but once you get to know which activities work and which don't, caregiving may get a bit easier.
 
First, think about what the elder is capable of and make a list of potential games or tasks that they might enjoy. These can range from card games, to outdoor activities, to easy household chores. It may be best to try out the simpler activities first. This may boost confidence and get the person excited for a more challenging game or job.

For example, play a game of "Go Fish" and see how they do. If your parent or loved one excels at this, you might be able to teach them bridge or another game. When cleaning up the house, see how well they do at sweeping the floor. If they handle this with ease, tell them they did a great job and ask if they would like to put away the dishes next.

Be sure that you are explaining the steps of each activity in clear, simple terms. It's easy for frustration to set in if they don't fully understand what you are saying. But, subconsciously be aware that the task or game you are describing is something that they once knew.

When you sense agitation, suggest that you both move on to something else, perhaps just listening to the radio, going through photo albums or having a snack. You may also be able to defuse the situation by remaining calm and offering another explanation. 

Recreational activities—as opposed to chores or tasks—are only useful if the elder is enjoying them. Try to choose games or fun things to do based on what they enjoyed in the past. For instance, if the elder was really into fashion and shopping, it may be fun for the two of you to browse the stores or online retailers together. If they were more math and science oriented, find games online that can strengthen these skills. This may be as simple as looking up worksheets designed for kids in school.