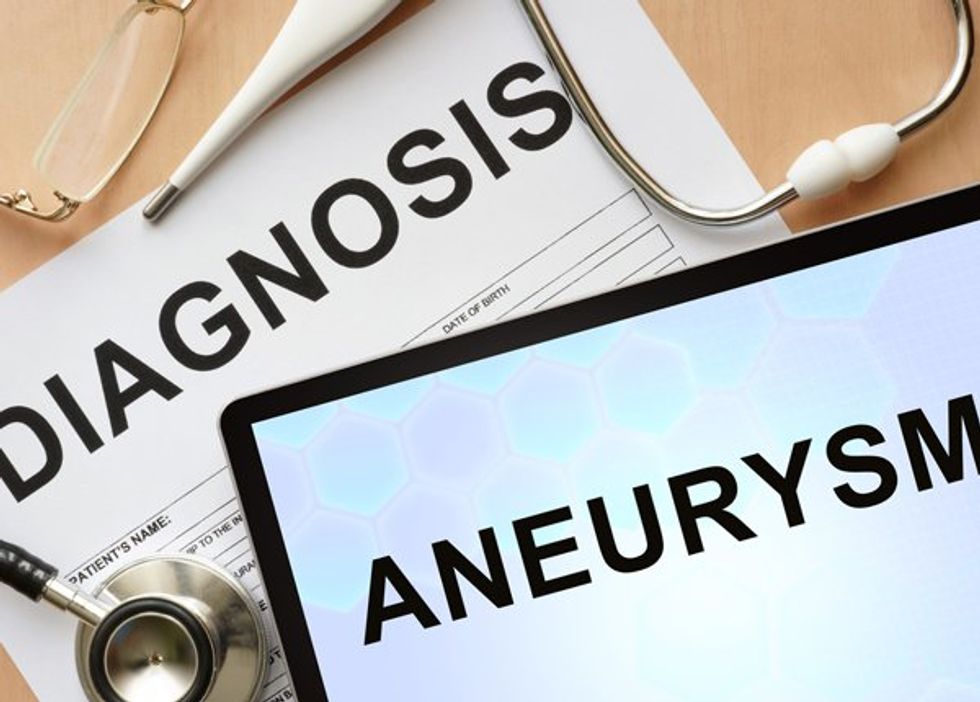 ---
by The Lisa Colagrossi Foundation
After Lisa Colagrossi, a popular television journalist died of a brain aneurysm in March 2015, her husband, Todd Crawford, wanted to honor her memory. So he founded The Lisa Colagrossi Foundation (TLCF) to raise awareness of brain aneurysms, with the goal of saving lives.
Lisa, best known for her work on ABC News, went to work one morning with a severe headache. Seemingly without warning, she suffered a brain aneurysm and died. But the signs were there—if only someone had recognized them.
In addition to raising their sons, Davis and Evan, Todd's mission now is to help raise awareness and improve education about brain aneurysm signs, symptoms and risk factors. As founder and executive director of TLCF, he hopes to help prevent brain aneurysms and save lives.
An estimated 6 million Americans have brain aneurysms, according to the National Institute of Neurological Disorders and Stroke. About 30,000 brain aneurysms rupture each year in the United States, with one every 18 minutes. Approximately 40 percent of these are fatal. Of those who survive, four out of seven are disabled.
Most commonly, brain aneurysms occur in people ages 35 to 60 years old, but people of any age can have an aneurysm.
Symptoms of brain aneurysm include:
extreme headaches
neck pain
fainting
light sensitivity
loss of consciousness
nausea
seizures
vomiting
People with these symptoms often assume they're having a bad migraine and expect it to pass. But it doesn't.
Those at high risk for brain aneurysms are:
African Americans
people with high blood pressure
people who smoke
women of all races
In addition to supporting increased awareness and early detection programs, the foundation also will provide private funding for brain aneurysm research.
Visit The Lisa Colagrossi Foundation to learn how you can help raise awareness.