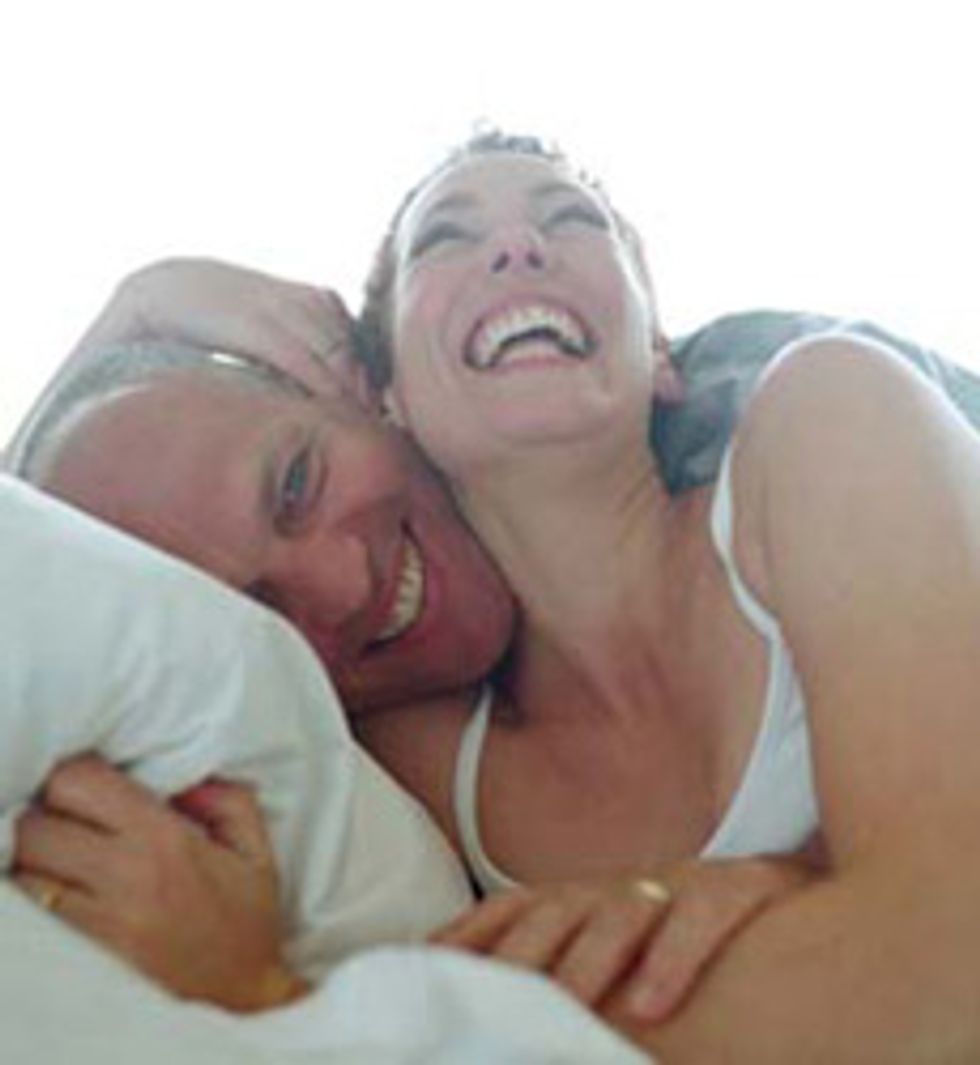 One of the greatest things about sex is its ability to help you release your inhibitions. Sometimes, though, sex can start to feel a bit routine, especially when you and your partner have been together awhile. Whether you've hit a sexual roadblock or just want to introduce some new passion into your love life, consider adding a bit of play to your repertoire with—dare we say it—sexual toys.
---
Vibrators
One study in particular revealed that more than half of the women in the United States reported using a vibrator. Also, women in the study who used them reported higher levels of desire and arousal, as well as more orgasms, than women who don't use them.
It turns out that men use them, too. One study found that one in 10 men said they'd used a vibrator on themselves or their partner in the past month.
The beauty of vibrators is their versatility. With different shapes and sizes, battery-operated handhelds to virtually unbreakable plug-in models with warranties, there's a vibrator for just about everyone. The important thing is that you find the one that best suits what you are looking for.
Lubricants
The reality is that some women, particularly those in their late 40s and 50s, may need a bit of help with lubrication. Back in the old days, women had one or two options with all the sexual appeal of a cold bath. Today, a quick visit to any online pharmacy or even the local chain drugstore offers your pick of products, including those that promise to be warming, tingling, flavored, environmentally friendly or all of the above.
Take your time. If you have to try a few before you find the one you prefer, so be it.
Just keep in mind that if you are using a latex condom you should use water-based lubricants as you don't want to damage the condom with other types of lubricants. Any oil based lubricant, including body lotions will damage latex condoms.
Arousal Gels
Arousal gels are the latest thing. These are not just marketing gimmicks, but science at work. For instance, niacin, aka vitamin B3, applied directly to the genital area dilates blood vessels to bring more blood to the surface of the skin, increasing arousal.
Getting the Goods
Now, you may be thinking that this is all great, but how are you going to find these items, especially if you are a bit shy? Good news again! If you live in a city, there's likely a great sex toy store somewhere near you. We're not talking X-rated bookstores here, but welcoming, woman-operated businesses with trained, professional staffs.
You can also shop online - a great option if you prefer to browse in the privacy of your home. However, do your due diligence when shopping online; check out the website thoroughly including where you are buying the product(s) from and where the company is based.
If you want to be able to access toys in a safe and friendly environment, consider attending or hosting an in-home women's sex toy party. The women who facilitate these events are comfortable answering questions about a range of sexual needs, and women who attend say they love the woman-only environment.