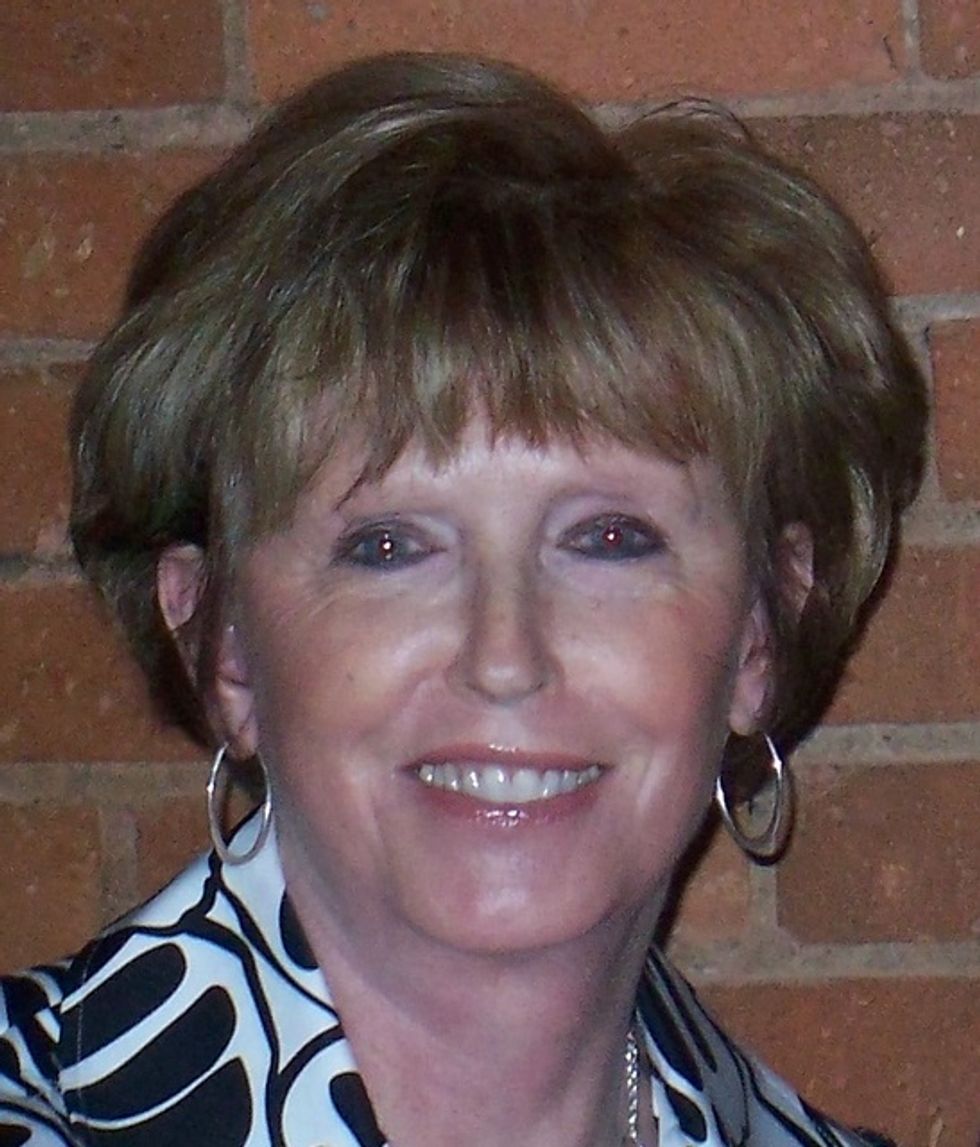 I'm Pat.  My mom has COPD and has been on oxygen for the last 3 years.  The last 2 she has to be on it 24/7.  She is 90 years young and will be 91 in May 2012.  She recently had to go into a nursing home in December 2011.  That was the hardest decision that she made.  Yes, she made the decision, I could not do it.  She knew it was time.

I have been her caregiver for the last five years.  She was there when I needed her now she needed me and I wanted to be there for her.  It was so hard to see her changing as her health went down and she needed more care. She completely changed when she had to go on oxygen all the time.  It drastically changed her way of life.  She lost her freedom.  It was very hard for her to deal with this change in her life as her health got worse.  I saw her in her worst pain and being scared. Held her hand, gave her comfort in the most difficult times she went through. Times when she was afraid I would give her words of encouragement. I saw her like no one in my family did as I was with her in the good times and bad.

Through those years of caring for mom I spent many hours in emergency rooms, doctor¹s offices, procedures, operations and tests she had done. Took care of her groceries, medications, finances; all things she could no longer do for herself.  Throughout this time I was always looking for assistance from different agencies in our area.

As the years passed and mom needed more care I felt overwhelmed.  I was crying all the time.  My friends and husband saw the change in me and worried about me.  I didn¹t see it. I stopped doing things with my husband and friends. All I thought and talked about was my mom.  I felt guilty at the times I was away from her.  I would get angry at my brother and sisters for not doing more and why did I have to do everything. My relationship with my mom was changing for the worse.  I was angry all the time.

My husband started having heart problems about the same time my mom¹s health turned for the worse. I almost lost him.  I wanted to give as much of my time to my husband as well as my mother.  My life changed forever as I struggled with figuring out who needed my help the most.  I didn¹t want to let either of them down.  My husband now had heart problems and my mom was not doing well.  I had just retired and my husband and I had plans to do some traveling.  Due to his heart condition he did not feel comfortable being away from home. We tried it a couple of times but he ended up in emergency because of his heart.  He had another scare with his heart the day before Christmas Eve 2011.

My husband has been great through all of this with my mom.  He has been my rock.  Through the help of prayer, my husband and friends I finally realized that I had to make changes in my life.  I had to adopt a different attitude! I talked to different people and realized that I was not the only person that felt like this. I was not alone in my journey.  I now know that I can spend time with my husband and friends along with spending quality time with my mother.

I feel so blessed that I still have my husband and mother in my life.  I would tell every caregiver put yourself and health first so you will be able to care for the ones you love. Every day we are happy that we have each other.

God Bless all the caregivers out there.
---
To read about our previous winners, go to www.HealthyWomen.org/caregivingcontest.