HealthyWomen Corporate Advisory Council
Industry leaders interested in advancing the mission of HealthyWomen, and educating millions of women about the health issues that concern them, the most are members of our Corporate Advisory Board.
AANP


AANP empowers all NPs to advance accessible, person-centered, equitable, high-quality health care for diverse communities through practice, education, advocacy, research and leadership.
Amgen


Amgen is committed to unlocking the potential of biology for patients suffering from serious illnesses by discovering, developing, manufacturing and delivering innovative human therapeutics. A biotechnology pioneer since 1980, Amgen has reached millions of patients around the world and is developing a pipeline of medicines with breakaway potential.
Astellas


Astellas Pharma US, Inc., is the U.S. affiliate of Astellas Pharma Inc., a R&D-driven global pharmaceutical company. At Astellas, we improve lives through innovative and effective medicines. Our dedication to changing tomorrow for patients and our customers fits closely with our strong scientific orientation and focus on the community in which we work and live.

BIO
BIO is the world's largest trade association representing biotechnology companies, academic institutions, state biotechnology centers and related organizations across the United States and in more than 30 other nations. BIO members develop innovative products to improve the world's health, climate and nutrition. For more information visit bio.org, Twitter, Facebook, LinkedIn, and YouTube.
Bristol Myers Squibb


Bristol Myers Squibb is a leading global biopharma company focused on discovering, developing and delivering innovative medicines for patients with serious diseases in areas including oncology, hematology, immunology, cardiovascular, fibrosis and neuroscience. Our employees work every day to transform patients' lives through science.

Eli Lilly
Lilly unites caring with discovery to create medicines that make life better for people around the world. We've been pioneering life-changing discoveries for nearly 150 years, and today our medicines help more than 51 million people across the globe. Harnessing the power of biotechnology, chemistry and genetic medicine, our scientists are urgently advancing new discoveries to solve some of the world's most significant health challenges, redefining diabetes care, treating obesity and curtailing its most devastating long-term effects, advancing the fight against Alzheimer's disease, providing solutions to some of the most debilitating immune system disorders, and transforming the most difficult-to-treat cancers into manageable diseases. With each step toward a healthier world, we're motivated by one thing: making life better for millions more people. That includes delivering innovative clinical trials that reflect the diversity of our world and working to ensure our medicines are accessible and affordable. To learn more, visit Lilly.com and Lilly.com/newsroom or follow us on Facebook, Instagram, Twitter and LinkedIn.

Glaukos Corporation
Glaukos Corporation is an ophthalmic medical technology and pharmaceutical company focused on novel therapies for the treatment of glaucoma, corneal disorders and retinal diseases. Glaukos is leveraging its platform technology to build a comprehensive and proprietary portfolio of micro-scale surgical and pharmaceutical therapies in glaucoma, corneal health and retinal disease.

Hologic
Hologic, Inc. is a leading developer, manufacturer and supplier of premium diagnostic products, medical imaging systems, and surgical products, with an emphasis on serving the healthcare needs of women throughout the world.

Horizon
At Horizon, we believe science and compassion must work together to transform lives. Our mission to deliver medicines for rare, autoimmune and severe inflammatory diseases and provide compassionate support comes from our strong and simple philosophy to make a meaningful difference for patients and communities in need.

Idorsia
Idorsia is reaching out for more – we have more ideas, we see more opportunities, and we want to help more patients. To achieve this, we will utilize our strong scientific core to bring innovative medicines from bench to bedside with the potential to change the lives of many patients.

Invivyd
Invivyd is an antibody-based viral infectious disease company on a mission to transcend the limitations of the human immune system. The company is developing engineered antibodies to provide durable protection from viral infectious diseases, beginning with COVID-19.

Novartis
Novartis is reimagining medicine to improve and extend people's lives. We deliver high-value medicines that alleviate society's greatest disease burdens through technology leadership in R&D and novel access approaches. In our quest to find new medicines, we consistently rank among the world's top companies investing in research and development.
Novavax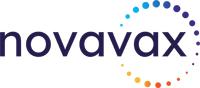 Novavax is a biotechnology company that promotes improved health globally through the discovery, development and commercialization of innovative vaccines to prevent serious infectious diseases. The company's proprietary recombinant technology platform harnesses the power and speed of genetic engineering to efficiently produce highly immunogenic nanoparticles designed to address urgent global health needs.
Novo Nordisk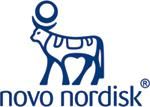 Novo Nordisk is a global healthcare company that believes in changing the lives of people living with the complexities of serious diseases. For more than 100 years, Novo Nordisk has been driving change to defeat diabetes, which has given them the experience and capability to help defeat other serious chronic diseases, including obesity, hemophilia and growth hormone disorders. They work for a future where lives are not limited - - by pioneering scientific breakthroughs, expanding access to their medicines and working to prevent and ultimately cure the diseases they treat. Novo Nordisk's U.S headquarters are in Plainsboro, New Jersey, with production and research facilities in seven states. They employ nearly 6,000 people throughout the country and provide medicines to 4 million people in the U.S. For more information, visit novonordisk.us, Facebook, Instagram and Twitter.
Organon
Organon is a global women's health pharmaceutical company with a vision to create a better and healthier every day for every woman. We are fearless in our goal to deliver innovation, improve access, and expand choice to help address critical therapeutic area gaps and ultimately improve the lives of women and their communities around the world. That commitment has helped us broaden our focus across multiple areas affecting women's health. And we will continue to invest in high-need areas that have no established precedent.
Pfizer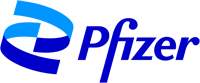 At Pfizer, we apply science and our global resources to bring therapies to people that extend and significantly improve their lives. We strive to set the standard for quality, safety and value in the discovery, development and manufacture of health care products, including innovative medicines and vaccines. Every day, Pfizer colleagues work across developed and emerging markets to advance wellness, prevention, treatments and cures that challenge the most feared diseases of our time. Consistent with our responsibility as one of the world's premier innovative biopharmaceutical companies, we collaborate with health care providers, governments and local communities to support and expand access to reliable, affordable health care around the world. For more than 170 years, we have worked to make a difference for all who rely on us.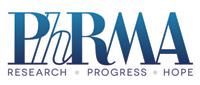 PhRMA
The Pharmaceutical Research and Manufacturers of America (PhRMA) represents the country's leading innovative biopharmaceutical research companies, which are devoted to discovering and developing medicines that enable patients to live longer, healthier and more productive lives. Since 2000, PhRMA member companies have invested more than $1.1 trillion in the search for new treatments and cures, including $102.3 billion in 2021 alone.

Sumitomo Pharma America (SMPA)
Sumitomo Pharma America (SMPA) is deeply committed to accelerating scientific and therapeutic breakthroughs to support patient-first outcomes in areas of critical need, including psychiatry & neurology, oncology, urology, women's health, rare disease, and cell & gene therapies.