Industry leaders interested in advancing the mission of HealthyWomen, and educating millions of women about the health issues that concern them, the most are members of our Corporate Advisory Board.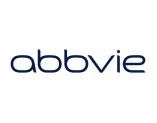 AbbVie Inc.
We're a company that takes on the toughest health challenges. But we do more than treat diseases—we aim to make a remarkable impact on people's lives. We are AbbVie, a highly focused research-driven biopharmaceutical company.
AMAG


AMAG is a pharmaceutical company focused on bringing innovative products to patients with unmet medical needs. We develop and deliver innovative medicines for complex yet under-treated health conditions across a range of therapeutic areas including anemia and pregnancy complications. We also work with patients and healthcare experts to break down barriers to care for the communities we serve through focused education and support programs. We invest in promising therapies at various stages of development and advance them through the clinical and regulatory process to deliver new treatment options to patients.
Amgen


Amgen is committed to unlocking the potential of biology for patients suffering from serious illnesses by discovering, developing, manufacturing and delivering innovative human therapeutics. A biotechnology pioneer since 1980, Amgen has reached millions of patients around the world and is developing a pipeline of medicines with breakaway potential.
Astellas


Astellas Pharma US, Inc., is the U.S. affiliate of Astellas Pharma Inc., a R&D-driven global pharmaceutical company. At Astellas, we improve lives through innovative and effective medicines. Our dedication to changing tomorrow for patients and our customers fits closely with our strong scientific orientation and focus on the community in which we work and live.

Eli Lilly
Lilly unites caring with discovery to create medicines that make life better for people around the world.

Esperion
Esperion is passionately committed to developing and commercializing oral, LDL-C lowering therapies for patients with hypercholesterolemia.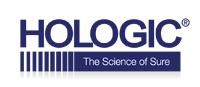 Hologic
Hologic, Inc. is a leading developer, manufacturer and supplier of premium diagnostic products, medical imaging systems, and surgical products, with an emphasis on serving the healthcare needs of women throughout the world.

Myovant Sciences
Myovant exists to redefine care for women and for men with purpose-driven science, empowering medicines, and transformative advocacy.
Novo Nordisk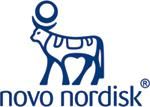 Novo Nordisk, a global healthcare company, has been committed to discovering and developing innovative medicines to help people with diabetes lead longer, healthier lives for nearly 100 years. This heritage has given them experience and capabilities that also enable them to help people defeat other serious chronic conditions: hemophilia, growth disorders and obesity. With U.S headquarters in New Jersey, and production and research facilities in seven states, Novo Nordisk employs nearly 5,000 people throughout the country. For more information, visit novonordisk.us, Facebook, Instagram and Twitter.
Pfizer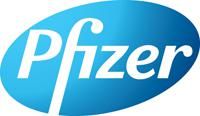 Pfizer is committed to applying science and our global resources to improve health and well-being at every stage of life. Pfizer strives to provide access to safe, effective and affordable medicines and related health care services to the people who need them. They have a leading portfolio of products and medicines that support wellness and prevention, as well as treatment and cures for diseases across a broad range of therapeutic areas; and have an industry-leading pipeline of promising new products that have the potential to challenge some of the most feared diseases of our time, like Alzheimer's disease and cancer.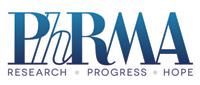 PhRMA
PhRMA's mission is to conduct effective advocacy for public policies that encourage the discovery of important, new medicines for patients by biopharmaceutical research companies. To accomplish this mission, we are dedicated to achieving these goals in Washington, D.C. and across the country.
TherapeuticsMD


TherapeuticsMD, Inc. is an innovative pharmaceutical company exclusively committed to advancing the health of women and championing awareness of their healthcare issues. We create products to address the unique changes and challenges women experience through every stage of their lives.