Tweet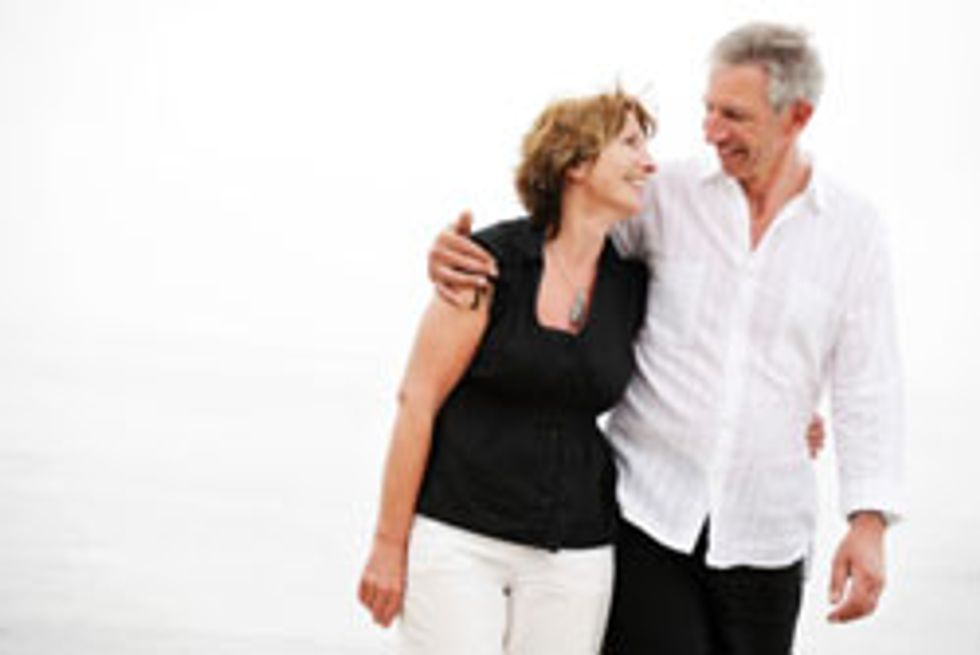 By Sylvia L. Ramsey

Tom and I hit it off immediately. After our first date, we saw each other every weekend. It seemed strange that I could find a connection like this at my age. I felt as if I had known him all my life.
---
I wanted to make sure he understood about me, so I had told him I was a bladder cancer survivor. I told him about the surgery and the possible consequences. That did not run him off; he stayed. Then was when I learned that my life had been filled with more men named Charles. Tom's first name was Charles, the same as my first husband; his father's name was Charles, the same as my first husband's father; and his eldest son's name was Charles, the same as my elder son.

One weekend after a few months of dating, Tom asked me to marry him and I said yes. We told our children. Tom had five, and with my two, that made seven. I remember when I called to tell my older son. As soon as I told him we were getting married and when, there was silence on the telephone. I was really worried. After what seemed like a very long silence, he said, "Mom, since Grandpa isn't here anymore, can I give you away?" Tears began to flow down my cheeks. "Of course you can, and I think that would be wonderful," I responded.

Tom wanted me to meet his children who lived in California. We set a date to fly across country to see them. This was after 9/11 so the security at the airports was tight. I knew that I had to take some catheters on board with me. I had to pack accordingly to make sure I had all the things I needed. I called my doctor to request a letter explaining my condition and that my catheters were a medical necessity.

We arrived at the airport, and the TSA agents searched my suitcase. I let them see a copy of my letter so they would know what and why certain things like catheters were in it. I really did not want them messing with them.

I proceeded to the boarding area to go through security. This was a part of the trip I dreaded. I showed the man at security my letter, but I don't think he paid much attention to it. When my purse went through the X-ray, another man opened it and began to look at everything inside. I carry a catheter in a cosmetic purse along with some lubricating jelly. I did not want him handling it. He picked up the cosmetic purse and asked what was in it. I told him it was a catheter that I had to use to be able to go to the bathroom, and I showed him the letter from my doctor. His demeanor changed immediately. He reacted as if he were holding some dreadful thing. "Oh," he said, immediately dropping the cosmetic purse into my larger purse. "You can go now," he stammered. Tom and I had a good laugh over the experience later.

My experience with security when we returned home was worse. The security person told me he did not care to see the letter from my doctor, and he opened the little case. He took out the catheter for all to see. The worst part was that he handled the catheter. He was quite rude. Flying can be an unpleasant experience when you have to go through security with the new tight regulations.
Check back here to read more from Sylvia. Plus, read more of her story on HealthyWomen.org:
Living With Bladder Cancer
Two Diagnoses, One Couple, One Day: Could it be Possible?
Lots of Questions and No One to Talk To
Preparing for Surgery and Staying Positive
It's Not Leprosy, It's Cancer
My Bladder Cancer Surgery
Recovering from Surgery and Still Struggling to Find Support
Finding Humor in Trying Times
Adjusting to the New Life After Surgery
Achieving a "New Normal"—and Then a Setback
Recovering, Caregiving and Looking for Work
Getting the Word Out to Women About Bladder Cancer
Caregiving and Cancer Awareness: 2 Important Causes
Accepting When It's Time for Hospice
Learning to Let Go
Finding Strength to Say Goodbye
The Funeral: Just Part of the Journey of Losing My Husband
After the Funeral: Work, a Cause and a Social Life
Learn more about bladder cancer and about Sylvia L. Ramsey, cancer survivor, advocate, author and public speaker, at: www.bladdercancersupport.org, www.authorsden.com/sylvialramsey1 and www.sylvialramsey.com.