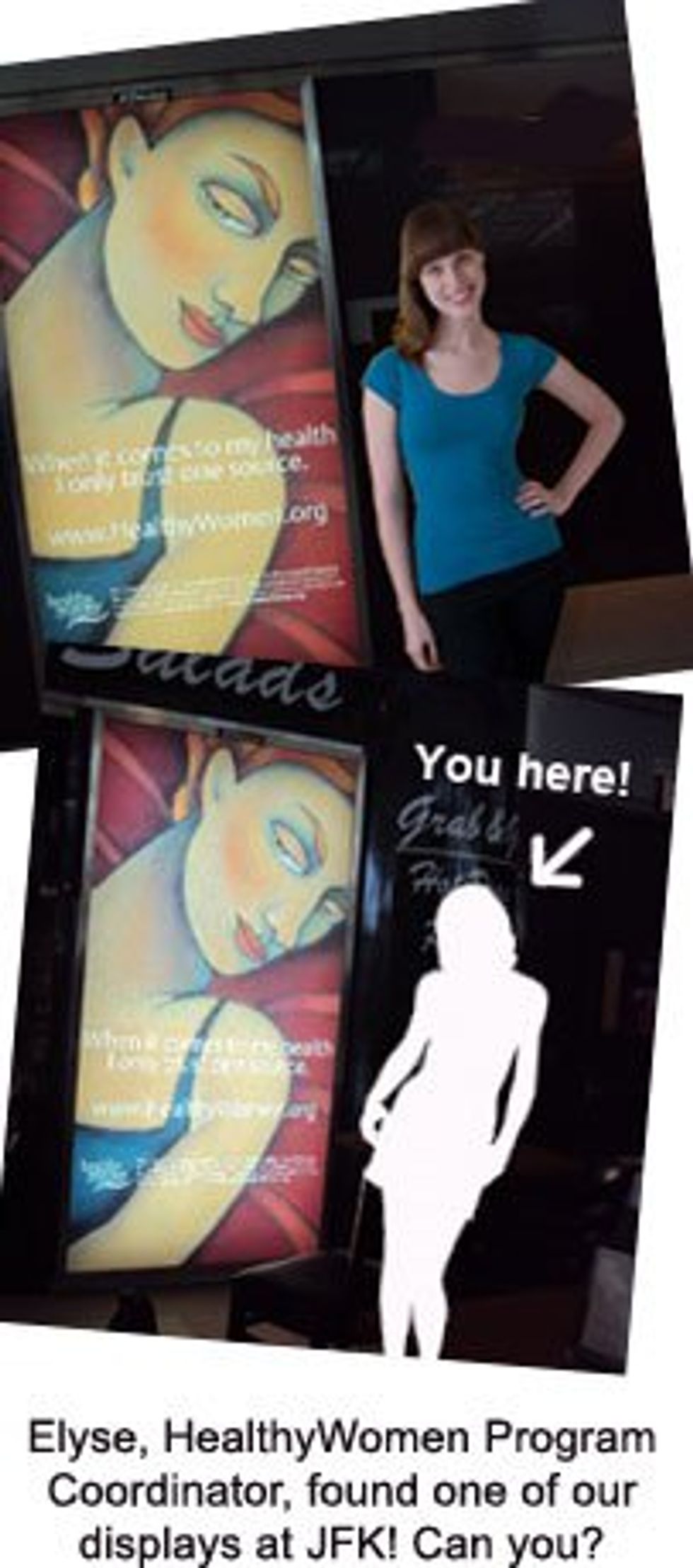 Traveling by air this month? Enter our Facebook photo contest! HealthyWomen has several displays in LAX, John Wayne, Miami, JFK and Newark airports. Can you find one? Win a HealthyWomen T-shirt and a chance at winning a 4GB iPod shuffle!
---
How to Enter:
Step 1: Become a fan of HealthyWomen here! (If you are a fan already, thanks!)
Step 2: Find one of our displays in LAX, John Wayne, Miami, JFK or Newark airport. Take a photo of yourself with it that includes some background.
Step 3: Post your photo on our Facebook wall—include the exact location in your photo caption.
Contest Details:
Contest begins on Monday, August 9, 2010, and runs through Wednesday, September 8, 2010. A grand prize winner will be chosen at random on Thursday, September 9, so be sure to post your photo before then! Submit multiple photos to increase your chances of winning the grand prize, but remember—they must each be in a different display location, either in the same airport or another participating airport. One HealthyWomen T-shirt per participant. We'll contact you via Facebook message for your mailing address, so we can send your T-shirt and iPod shuffle if you win it!
Prizes:
All Participants: HealthyWomen T-shirt
Grand Prize Winner: 4GB iPod shuffle
We know that being at the airport hours before your departure can be boring. So, let's have some fun! Good luck and happy travels!
In entering the contest you subject yourself to both the Contest Rules and Legal Terms and Conditions. By submitting images to the contest, you are deemed to have reviewed, read and accepted both.
Not sure how to post a photo on our Facebook page? Just click the Photo icon and type your caption in the text box: