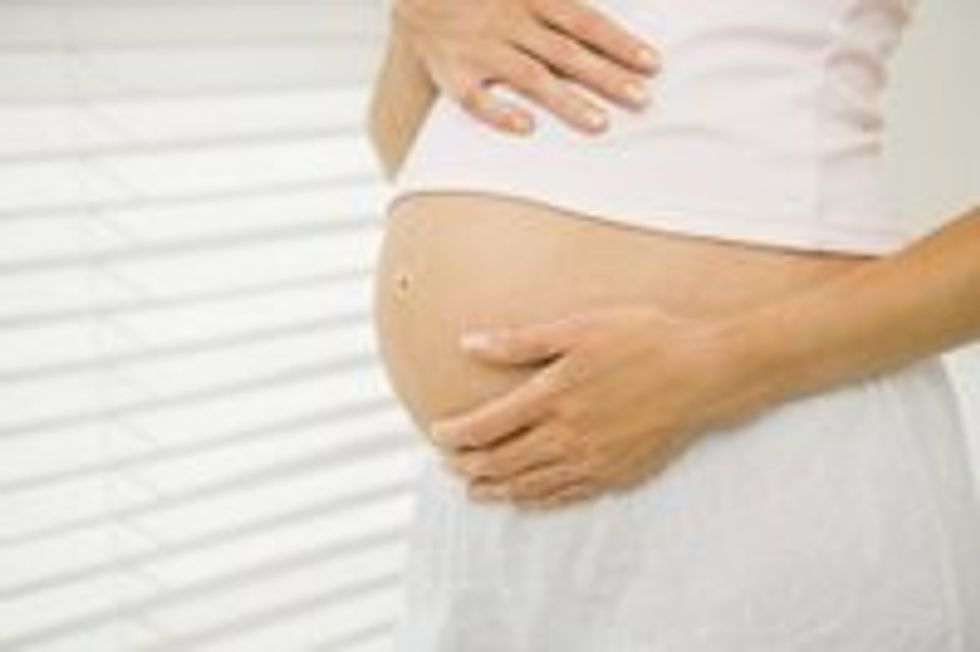 As my regular readers know, every year I get a flu shot. Why? I had the flu once and I never, ever, no-not-ever want to get it again. Last winter, I wrote about getting the vaccine while pregnant and/or breastfeeding. This year, among all the news about swine flu, I'm pretty sure I'll be writing about it again. Until then however, I just read an interesting - yet slightly scary - article about why pregnant women may be near top of list to get flu shot.
---
According to the article, pregnant women have been especially hard hit by the swine flu and may be among the first advised to get vaccinated this fall, along with health workers. On Wednesday a federal vaccine advisory panel is meeting to take up the question of who should be first to get swine flu shots when there aren't enough for everyone.
At the top of the list are health care workers, who would be crucial to society during a bad pandemic. But pregnant women may be near the top of the list because they have suffered and died from swine flu at disproportionately high rates (public health data showed 6% of U.S. swine flu deaths since April have been pregnant women, though they make up just 1% of the U.S. population).
You can read the whole article here: Yahoo!/The Associated Press