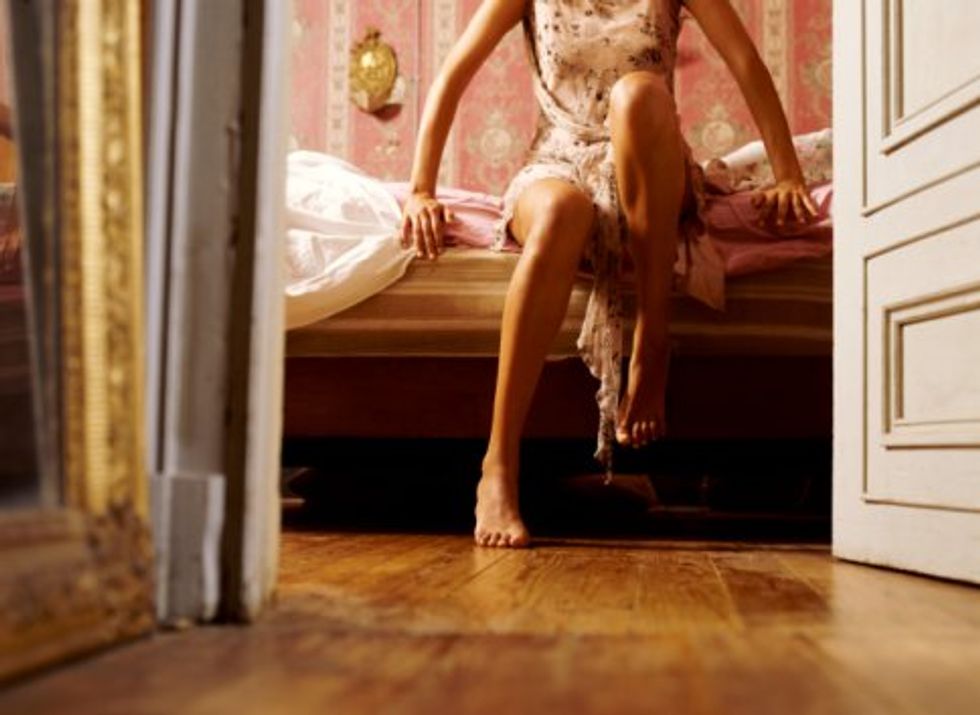 I recently was at an event where I met an interesting woman who has made a business out of sex. Or, should I say, she's made sex her business.
---
Margaret Wagner used to be an advertising executive until she decided to close the door on the corporate world in favor of something a bit more...intimate. Her decision opened a new door - a store in Westport, Connecticut called bedroommatters.
And with our website's new launch of "Let's Talk About Sex," I thought it might be a good opportunity to invite Margaret, who also has her own blog, to share some of her thoughts here. One of the things Margaret feels strongly about is creating a bedroom that is sexy and sensual. (I'm off to redecorate :-)
Here's what she says:
It's time to take the bedroom back. I can tell you what to put in (signature scent, mood lighting, sensuous bedding) and what to take out (the television, family photos, exercise equipment). The only thing that matters is your reaction when you walk into your bedroom.
Here are five things to think about:

Does this space turn me on? It should be warm, sensual, sexy - and private! Kids and pets do not belong in there.
What do I love in this room - and why? Perhaps it's a sexy photo, or a sensuous

bedcover

(replace grandma's quilt with a nice sheepskin throw). Whatever that item is, it should enhance your desire and sensuality.
What is my greatest distraction? Survey your bedroom and if any piece does not relax you or make you feel sexy, get rid of it. Editing is crucial to creating a sexy, intimate space.
What do I wear to bed? You get dressed to go to work every day, so do the same each night. Notice how it changes your vision of who you are as a woman and as a lover.
What is my bedroom ritual? Self-care, self-pleasure is where your focus should be: grab your favorite pleasure object (vibrating or the real thing!) Be selfish; you spend your whole day taking care of others and now it's time to take care of yourself.


A beautiful bedroom is the best opportunity to let your inhibitions free and let yourself truly express your sensual self. Follow your pleasure - and see what happens!
What's your secret to creating a fabulous, sensual bedroom? Share it here; it's safe with us!