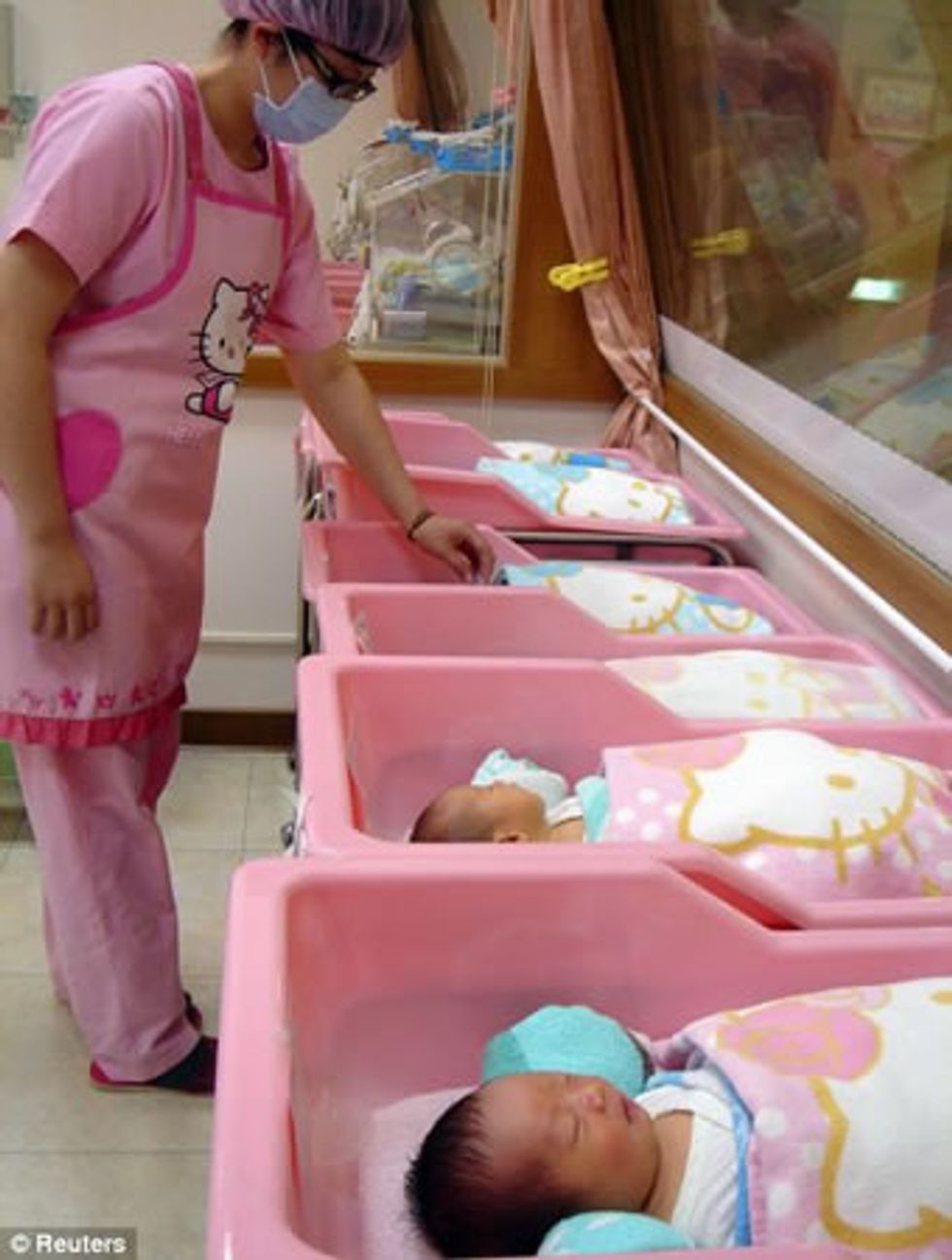 We've all heard of Hello Kitty toasters, Hello Kitty watches and, I'll admit I own a Hello Kitty sandwich maker (every time I make a grilled cheese sandwich in it, I get giddy all over).
---
But behold, there is yet another Hello Kitty-themed product and it's a doozy! The 30-bed Hau Sheng Maternity Hospital in Yuanlin in central Taiwan takes it to a whole new level.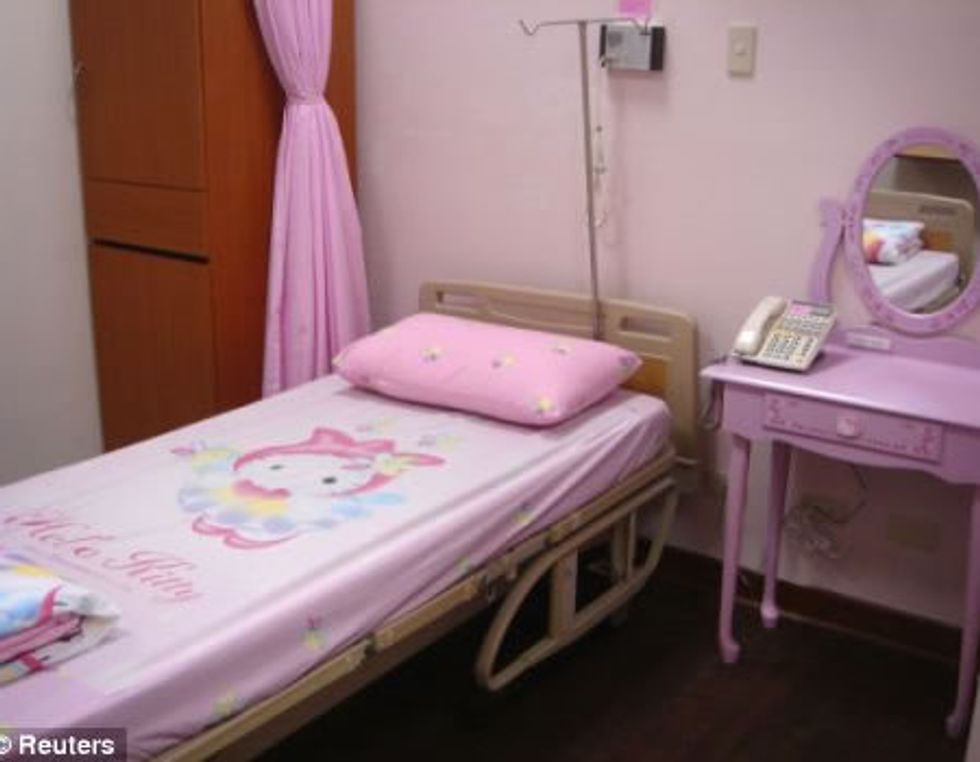 Blankets, nightstands, examination rooms, linen, birth certificates, cots and staff uniforms are all designed with the Hello Kitty theme in mind. At the entrance there is even a Hello Kitty Statue dressed as a doctor - seriously cute - and the Hello Kitty elevator will take you to your destination.
Tsai Tsung-chi, director of the hospital gained permission from Sanrio to open up this unique and world's first Hello Kitty themed medical establishment. In a recent interview the director said, "I wish that everyone who comes here, mothers who suffer while giving birth and children who suffer from an illness, can get medical care while seeing these kitties and bring a smile to their faces, helping forget about discomfort and recover faster."
If you had a Hello Kitty themed hospital near you, would you go there? Me? I'm a little embarrassed to admit that I think I would.