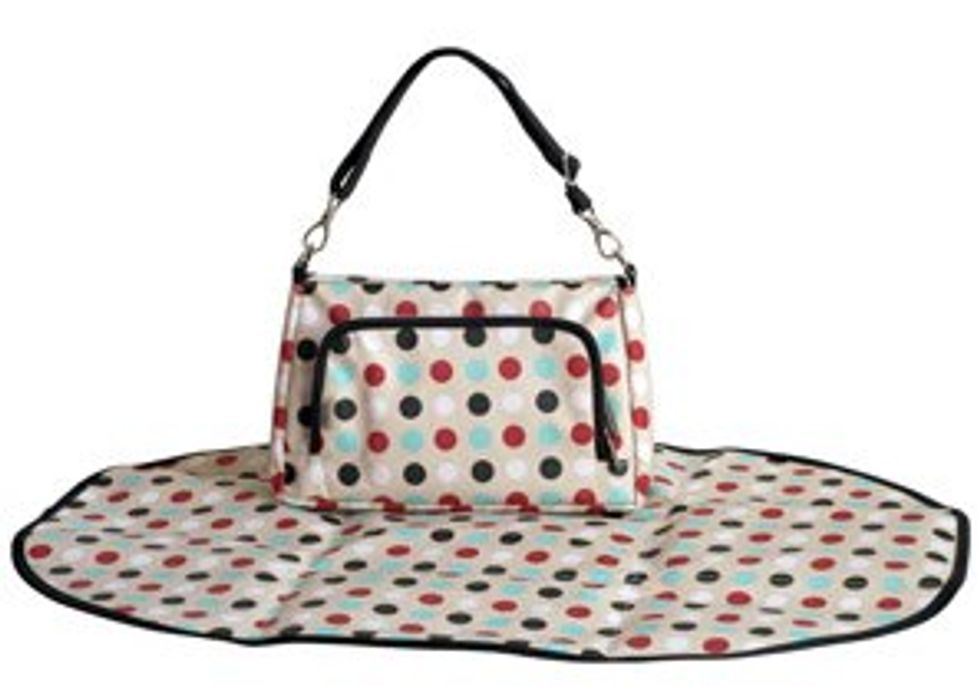 Now that I'm a (slightly) more seasoned Mom, I'm getting a lot better about not lugging 10 lbs. of baby "necessities" with me everywhere I go. These days I'm more apt to toss a few diapers and wipes into a handbag. Snazzy, no?
---
Well, I'll admit it: I'm not that good, yet... So, what's a good in-between option? JJ Cole's Tactic Changing Purse.
The tactic is the ideal escape purse for all the diapering necessities. For baby's needs, it holds diapers, a travel case of wipes and comes with a large changing pad that features a padded head area (nice!). For mom's needs it sports a wallet organizer for our necessities. The tactic's handle is adjustable and can be attached to the stroller or carried like a purse or wristlet.
Sounds perfect, right?
To enter for your chance to win the JJ Cole Tactic Changing Purse giveaway, follow these two simple steps:
STEP 1. Post a comment below.
STEP 2. Copy and paste your posted comment into an email to us with the subject line "JJ Cole Giveaway Entry" and email it to us at: giveaways@healthywomen.org.
Note: Your privacy is important to us. We will only use your email address to contact you if you are the lucky winner. We will not use your email for any other purpose.
Note: Giveaway expires at 5:00PM (EST) on February 16, 2009. All entries must be received by 5:00PM (EST). One entry per email. United States only.