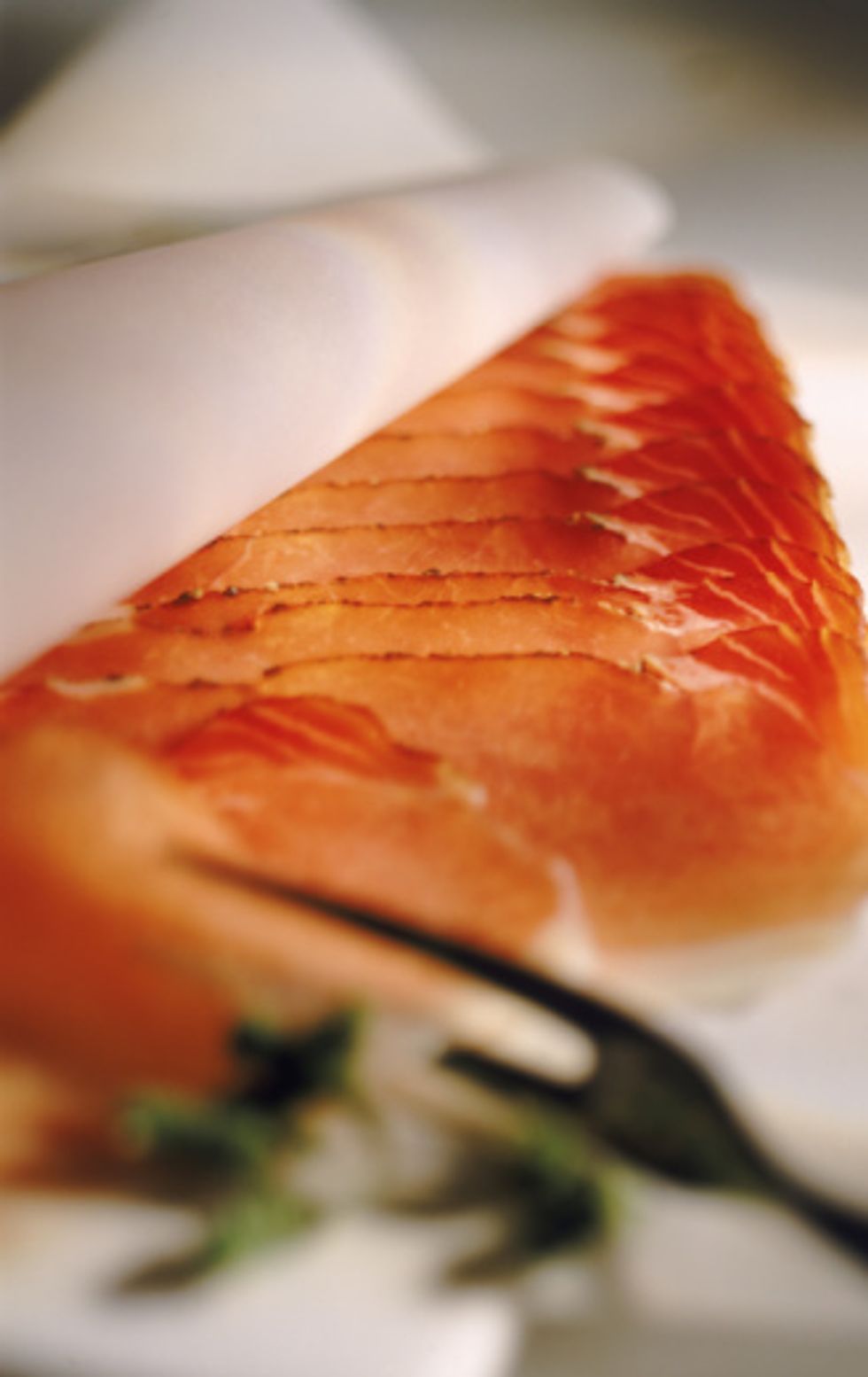 As I write this, it's only ten in the morning, so why am I already thinking about dinner? Well, for one thing, I know my day will get busy, and I don't want to end up like I did the other night, foraging through my fridge to figure out how to cobble together a quick yet easy meal (I ended up making an omelet.) So, on my way home from the gym later, I'm stopping at Whole Foods to pick up some salmon.
---
If you know me, you won't be surprised by that choice. I love salmon. Even though I cook it at home, I usually order it when I go out, too. But being a health writer has convinced me that this is a wise choice. Salmon not only has heart-healthy fats, it has much less saturated fat than meat or poultry. And it is versatile and can be prepared so many ways.
Here's something else you might not know: salmon can protect against dry eye, an annoyance that afflicts many women over 50.
Below is one recipe I depend on when I'm in a rush. It's quick and always comes out perfectly. (I don't use all the butter it calls for - I usually only use half that amount and then add some olive oil). It's from one of my favorite cookbooks by Marc Bittman. who has a terrific blog, by the way
Salmon Roasted in Butter
Adapted from How to Cook Everything by Mark Bittman
Makes 4 to 8 servings
Time: 15 minutes
4 tablespoons (1/2 stick) butter
1 (2-to-3 pound) salmon fillet, skin on (but scaled) or off, pin bones removed
Salt and freshly ground black pepper to taste
Minced fresh parsley leaves for garnish
1. Preheat oven to 475. Melt butter in a medium roasting pan - either on top of the stove or in the oven as it preheats - until the foam subsides.
2. Place the salmon in the butter, flesh down, and put the pan in the oven. Roast about 5 minutes, then turn and roast 3 to 6 minutes longer, until the salmon is done (peek between the flakes with a thin-bladed knife). Sprinkle with salt and pepper, garnish, and serve immediately.
Along with some broccoli and a tossed salad, and maybe some healthy grains like quinoa, it's a great meal!
What are some of your favorite - and quick - healthy dinners? Share your best ideas here!