Gideon and I recently flew to Orlando for my sister-in-law's 30th birthday. We went to all four Disney parks and Universal Studios, Gideon experienced his first swimming pool (which he loved!), and generally had a great time.

Unfortunately however, on our way to the Happiest Place on Earth, I discovered that our flight, brimming with Disney-bound children, did not have a changing table.

Earlyish in the flight, I wanted to change Gideon's diaper. As my regular readers know, my son (who, at 9 months, has racked up more frequent flier miles than most adults I know) is a really easy-going, happy traveler but he's never made it through a flight without the need of a diaper change.

When I discovered the lack of changing tables in the rear restrooms, I approached the nearest flight attendant and asked if the front restrooms had changing tables. They did not. I then learned that there was only one place I was permitted to change my son's diaper: on top of the toilet seat.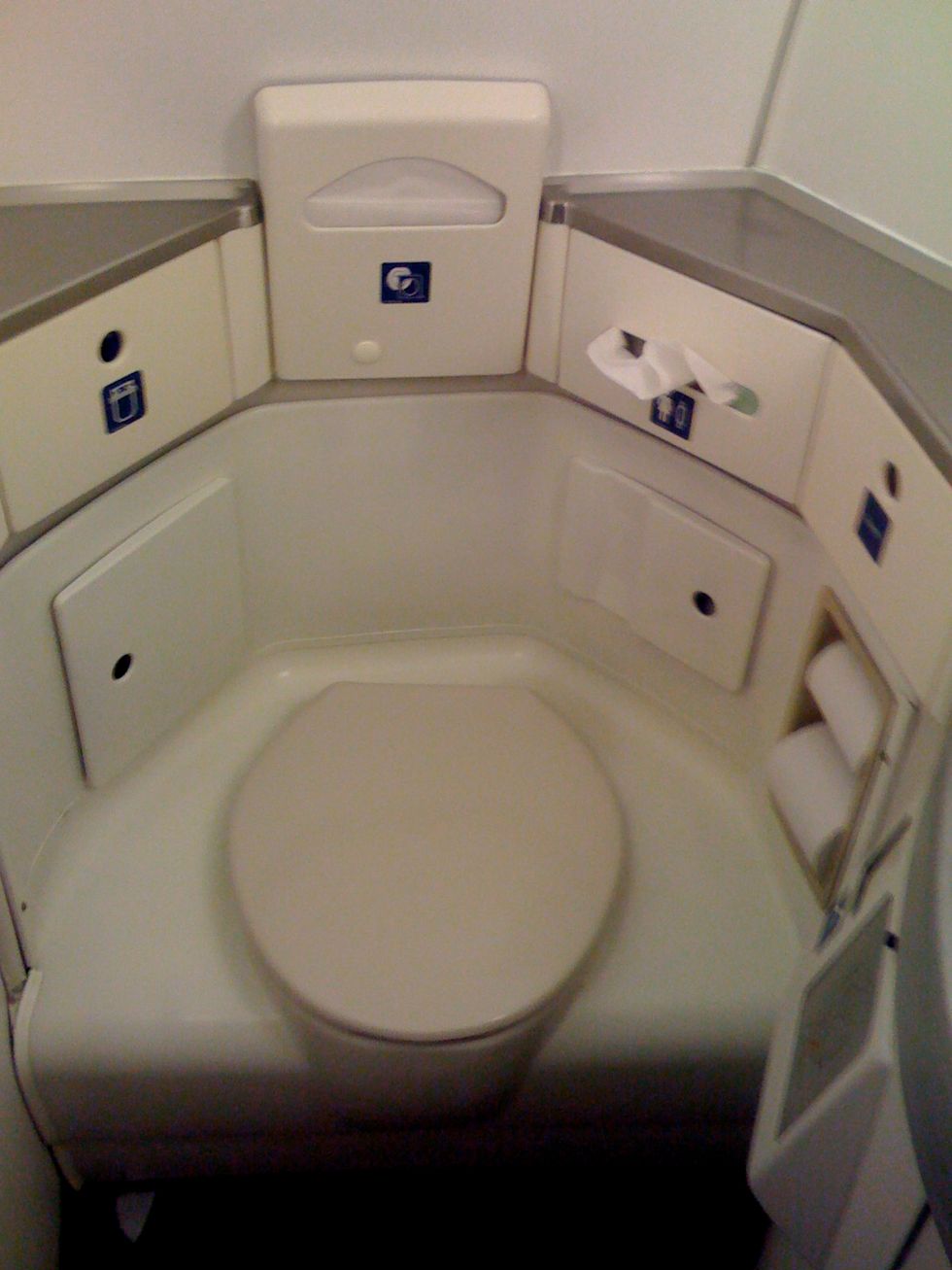 What was changing a diaper like on a narrow public toilet seat while on (bumpy) flight? It was uncomfortable and dangerous for both baby and Mom. Here are 6 things I learned:

1. A baby does not fit on a toilet seat
2. A baby can easily trap their head between the toilet seat and the wall
3. Extra hands are needed to support a baby's dangling head
4. Extra hands are needed to support a baby's dangling feet
5. No matter how much you need them, there isn't enough room for an extra set of hands
6. I'll never fly another flight without first confirming that the plane has a changing table

The airline on which this particular flight occurred claims, "You'll love the way we fly" -- I guess they mean it as long as your child doesn't need a diaper changed.