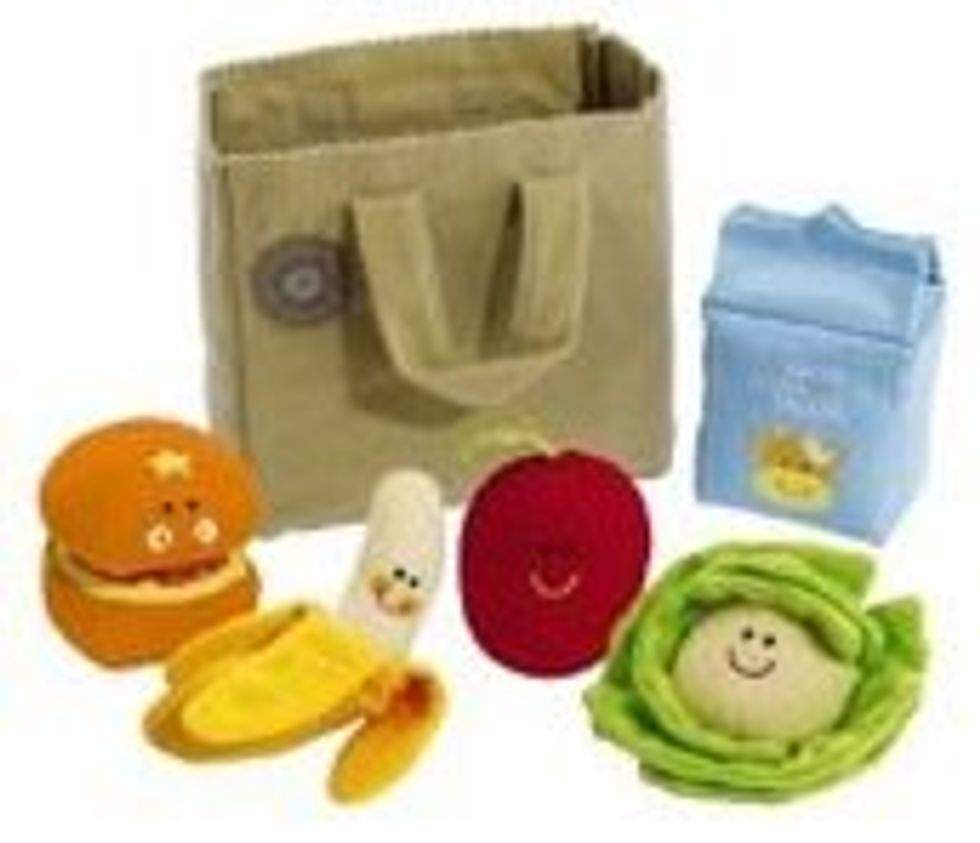 Every year tons of great new products make their debut at the Toy Fair (this year out of the 100,000+ products on display, over 7,000 are making their worldwide debut). Below are 5 products for preschoolers and toddlers that caught our eye (each will retail under $25). We'll have full write-ups and Mom Tester reviews on all of these (and more from the show) as they launch.
---
Lil Shopper Play Set from Earlyears (see photo above)
The adorable Lil Shopper Play Set is perfect for "fill & spill" fun. The soft, sturdy tote bag holds 5 different grocery items, each with different textures and sound: the banana peels crinkle, the rattling orange opens and closes, chiming apple has a crinkly leaf, the cabbage rattles and crinkles and a rattling milk carton has a peek-a-boo mirror inside. The 6-piece play set familiarizes toddlers with with healthy foods and encourages early pretend-play. Details from Earlyears: For children ages 6m+, retails at a MSRP of $24.99.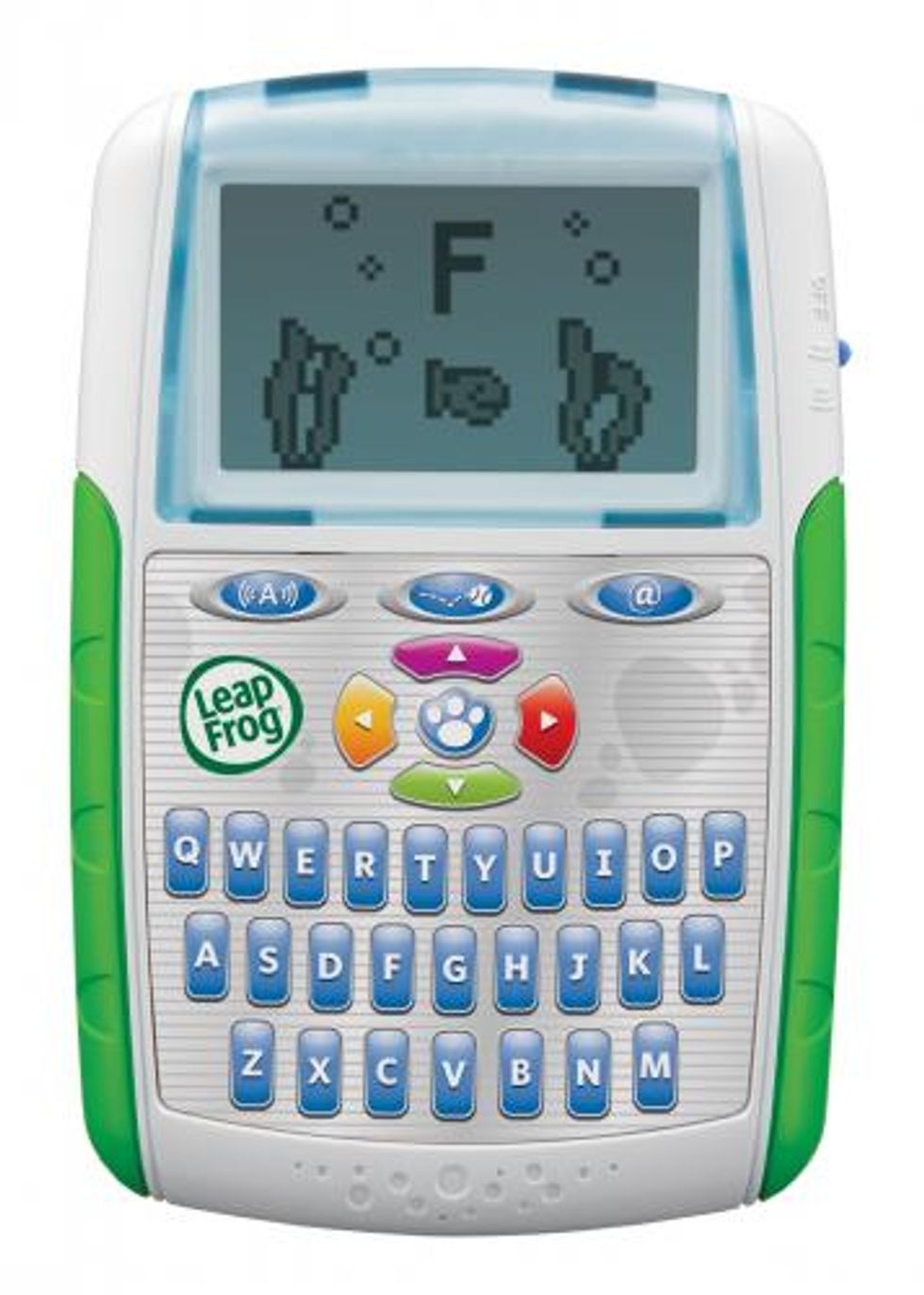 Text & Learn from LeapFrog
Busy three-year olds will soon be able to "play" like their parents do, with LeapFrog's Text & Learn, a just-for-kids learning PDA. With it, preschoolers can play games that focus on spelling, letter matching, shape identification and basic computer skills, exchange text messages with Scout the Dog (he's back as a stand-alone electronic plush toy, complete with USB for personalization, and he's joined by Violet, his female counterpart) and explore in a pretend browser mode -- all while learning QWERTY keyboard navigation. Details from LeapFrog: Available Summer 2009, Ages 3 years & up, MSRP $21.99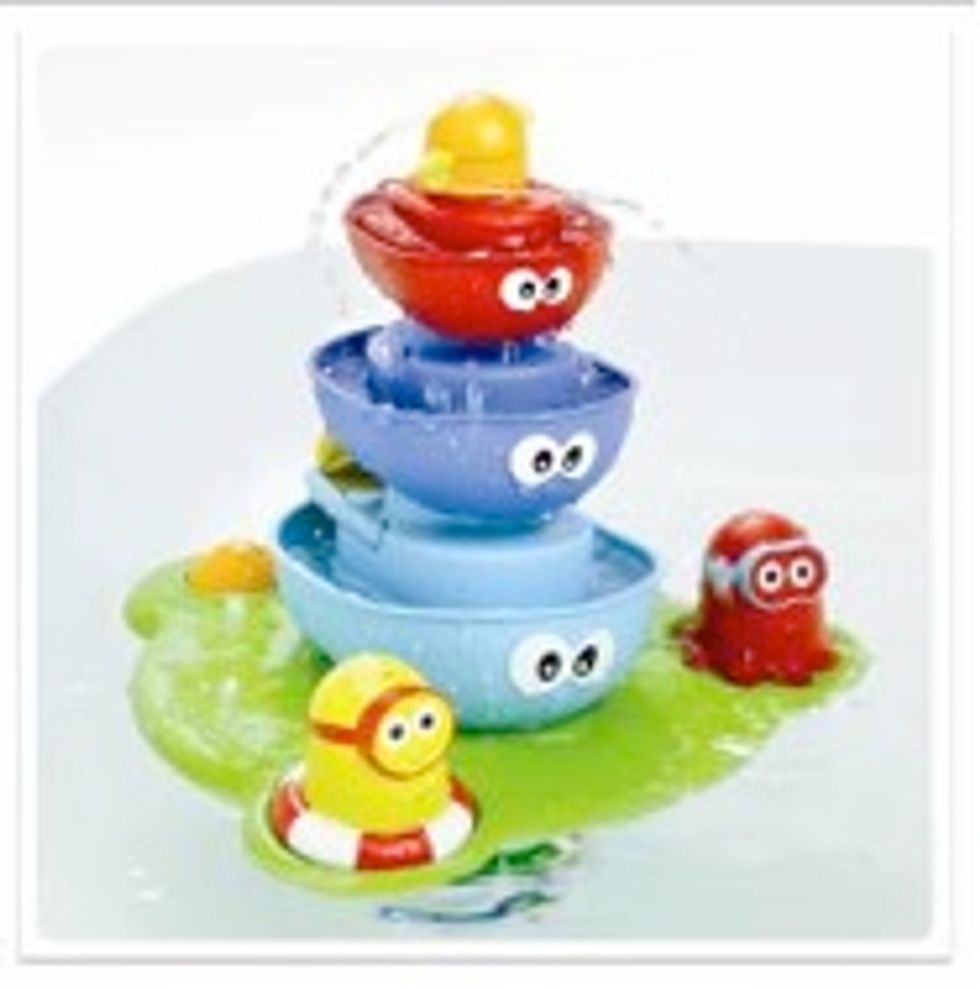 Stack 'N' Stream Tub Fountain from Yookidoo
This was one of my favorites: The base of the Stack 'N' Stream Tub Fountain attaches easily to the bottom of your tub and draws water up through the center, creating a really fun little fountain. As you stack the boats and characters up on the base, the water flows through each one and out the top. By changing the figures around, you can create different effects: red boat spins as it sprays, blue boat has a swiveling propeller, octopus spouts in all directions, and scuba pal sprouts hair as he squirts from his mouth. Details from Yookidoo: For children ages 12m+, retails at a MSRP of $24.99.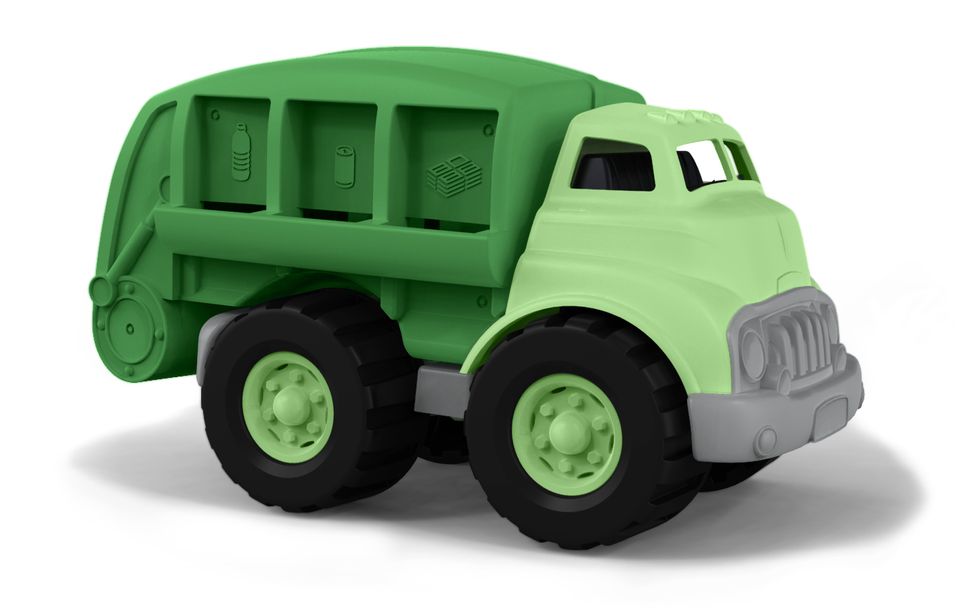 Recycling Truck from Green Toys
Your eco-conscious little one will learn recycling basics while playing with this seriously cute recycling truck that has a movable recycling bed and open/shut rear door. Eco-friendly and non-toxic, the Recycling Truck is made from 100% recycled plastic milk containers and, as with all of their products, Green Toys are made in the USA and packaged with recyclable earth-friendly materials. Details from Green Toys: For ages 3 and up with a MSRP: $24.99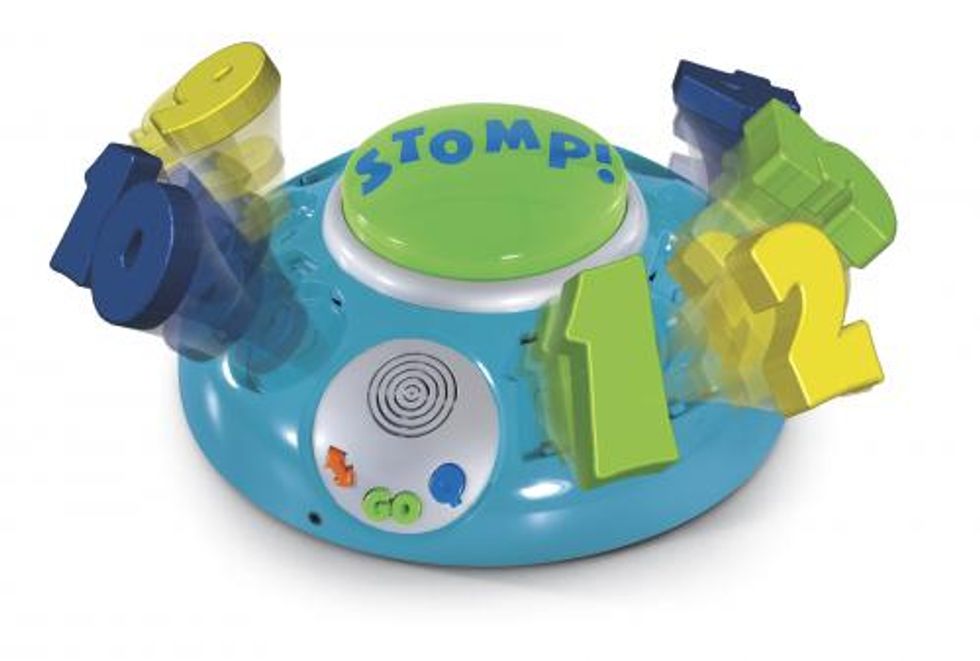 1-2-3 Stomp from Wild Planet
Based on the listen-think-move concept behind its award-winning predecessors (Hyper Dash, Hyper Jump and Animal Scramble), 1-2-3 Stomp may be just the thing to get your little one off the couch. It promotes physical activity while practicing number and pre-math skills with questions like "What comes after 7?" or "What comes between 7 and 9?" In both instances the player would run, pick up the number 8 and put it back in the 8-shaped slot on the game's base. Additional games include 1-2-3 Count With Me, in which kids race to return the scattered numbers in ascending or descending order, and a Plus and Minus Game. Details from the Wild Planet: Available Fall 2009, # of Players: 1-4, Ages: 3-5, MSRP: $20