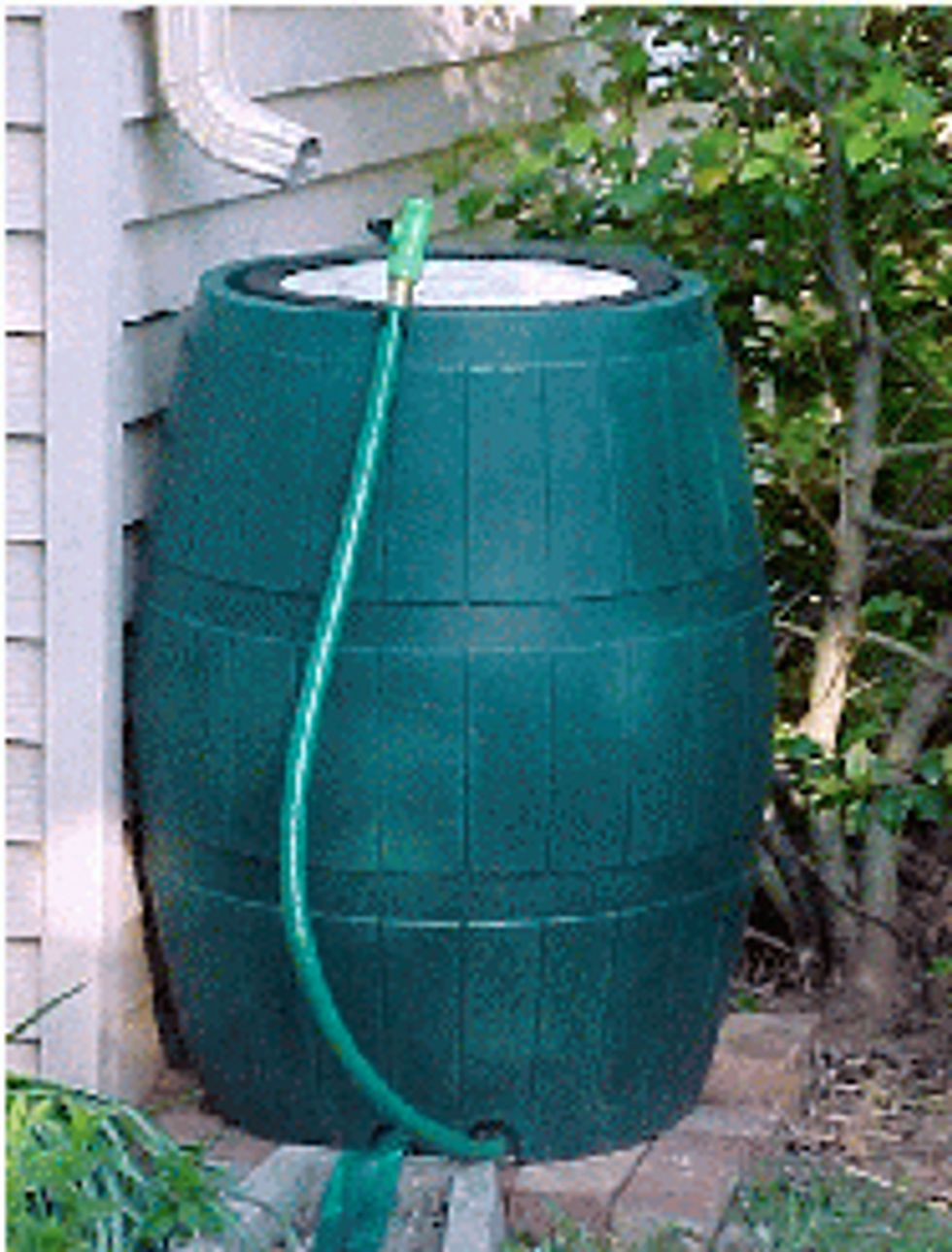 Guest blogger: Keith Pandolfi, associate editor and green guru for This Old House magazine
---
Remember: Just because the economy is in tatters, doesn't mean you have an excuse to forget about global warming, Al Gore, and poor, imperiled Greenland. Even if you don't have a lot of money to spend, there are some simple things you can do around the house to make sure you don't lose your green initiative. Here are five of my favorites.

1. Buy a barrel: This grandma-age technology is making a real comeback for those looking to cut back on water usage. The barrels hook right up to your gutters, collecting (non-potable) rainwater for tasks like watering the lawns, or washing your (hybrid) car. You can find plastic barrels at your local home center starting around $120. For something a little more attractive, find one made with an old wine barrel. They run $150 and up.

2. "Green" up your lawn: You don't need pesticides, herbicides and more-harm-than-good fertilizers to keep a lawn looking lush. By cutting your soil off cold turkey from chemicals, you can get your grass growing green and sober. First, get a soil test, to see how much damage has already been done, then visit safelawns.org, to see how you can use a combination of compost, cornmeal and clover to keep your lawn looking great, naturally.

3. Seal up air leaks: Summer is the perfect time to inspect your home for overlooked gaps, cracks and openings that are often found around windows, doors, wiring and plumbing. Once you track them down, seal them up with weather-stripping or caulk. I know it sounds simple, but doing so can save you up to ten percent on your heating bills come winter.

4. Install a whole-house fan: Whole house fans are mounted between your ceiling joists, and cost about $300 to $600 bucks. Pricey, I know, but this one-time expense can save you hundreds on your cooling bills. Instead of running the AC on those hot summer nights, you can open the windows, and let the fan suck cool air all through your house - while simultaneously venting hot air out through your attic.

5. Take advantage of the government: Did you know that heating your water accounts for around 11 percent of your annual utility bills? And if your water heater was purchased during the Clinton Administration, it might cost even more. Thanks to our current president's economic stimulus package, which includes tax breaks for homeowners who invest in certain energy-efficient products, buying a more efficient water heater is cheaper than ever. It'll also save you up to 20 percent on your bills for years to come.