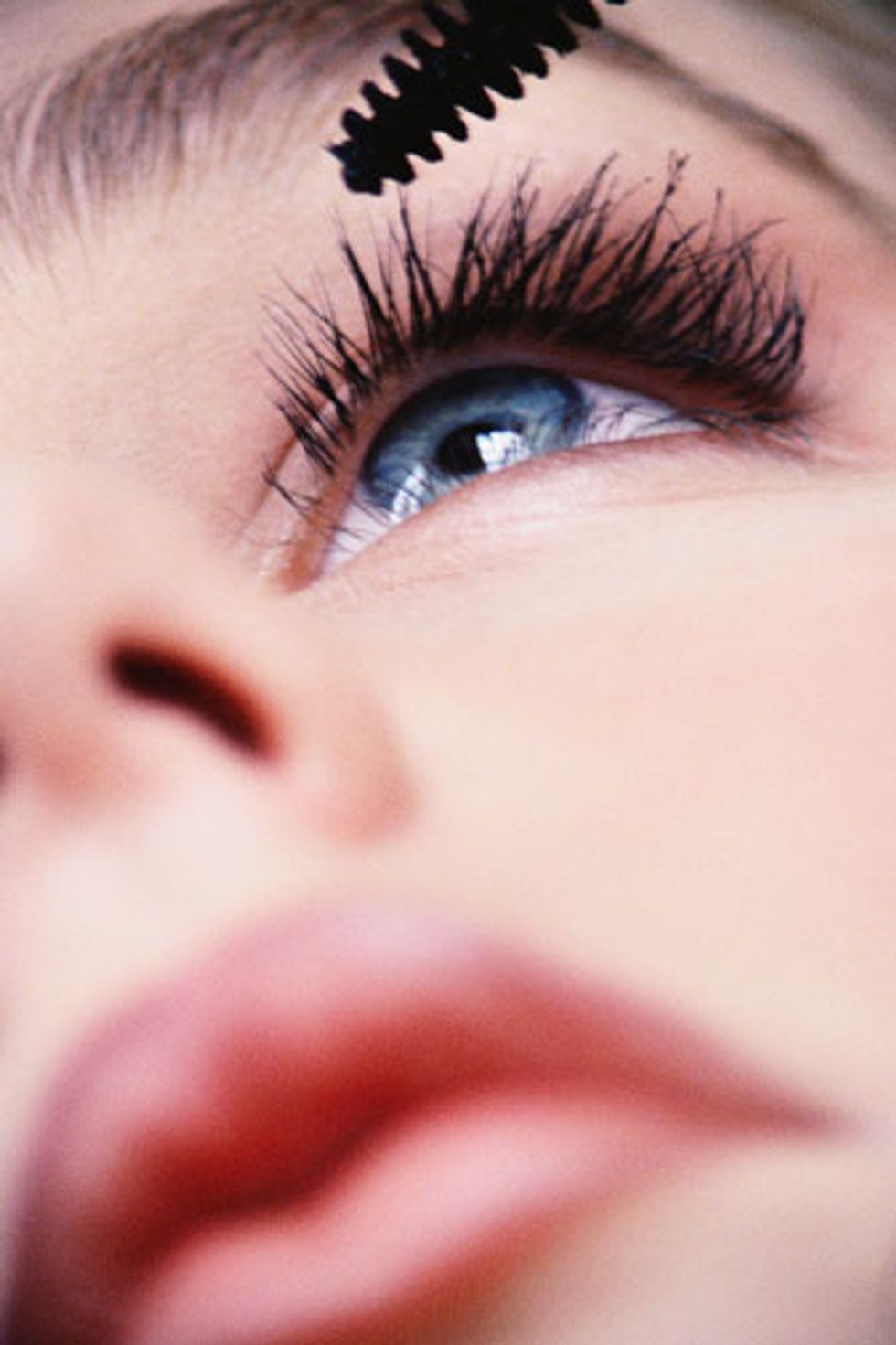 You're a busy woman and the holiday season is here. As excited as you may be to visit with family and friends, celebrate with your co-workers, and go to a lot of holiday parties, you might also be worried about how to fit it all in your already overbooked lifestyle.

Well, if you've got 5, 10 or 15 minutes, you have plenty of time to wear the makeup look of the season -- a sheer, natural look that brings out your real beauty.

The holiday party is about to begin, and you haven't looked in the mirror all day. Not to worry. Unless you're 16 and want to be covered in glitter, 'tis the season to embrace a natural, effortless look with just a touch of color here and there.

Always apply makeup to a cleansed, well-moisturized face (preferably using a moisturizer with SPF 15 or higher).

1. Foundation. Begin with a lightweight foundation to smooth over any fine lines for a youthful, luminous glow. Apply it where you need it, skip the areas you don't.

2. Eye liner. Apply a rich dark navy eye liner along both the top lash lines to enhance the whites of your eyes and give them an instant pick me up. Look for a liner that blends easily for a softer line.

3. Mascara. Apply a lengthening mascara from the base of the lashes to the tips. Makeup artists hold the mascara brush against the base of the lashes and slightly wiggle it back and forth before combing it through to the tips of the lashes. Try it! You'll see a dramatic difference. If you opt for more than one coat, be sure to let the mascara dry between coats to avoid clumping.

4. Blush. For a healthy glow and well-defined cheekbones, continue your look with a little sweep of the cheeks-just be sure not to overdo it.

5. Lip liner pencil. Define and fill in your lips with a lip liner pencil that matches your lipstick for easy blending. A good quality neutral lip liner can be used with most shades of lipstick, while strong colors of lip liner must be used only with matching lipsticks.

6. Lipstick. Top off your completed look with a moisturizing lipstick. For lip color that lasts, blot your lips with powder and apply a second coat.

Have a great time. You look fabulous!