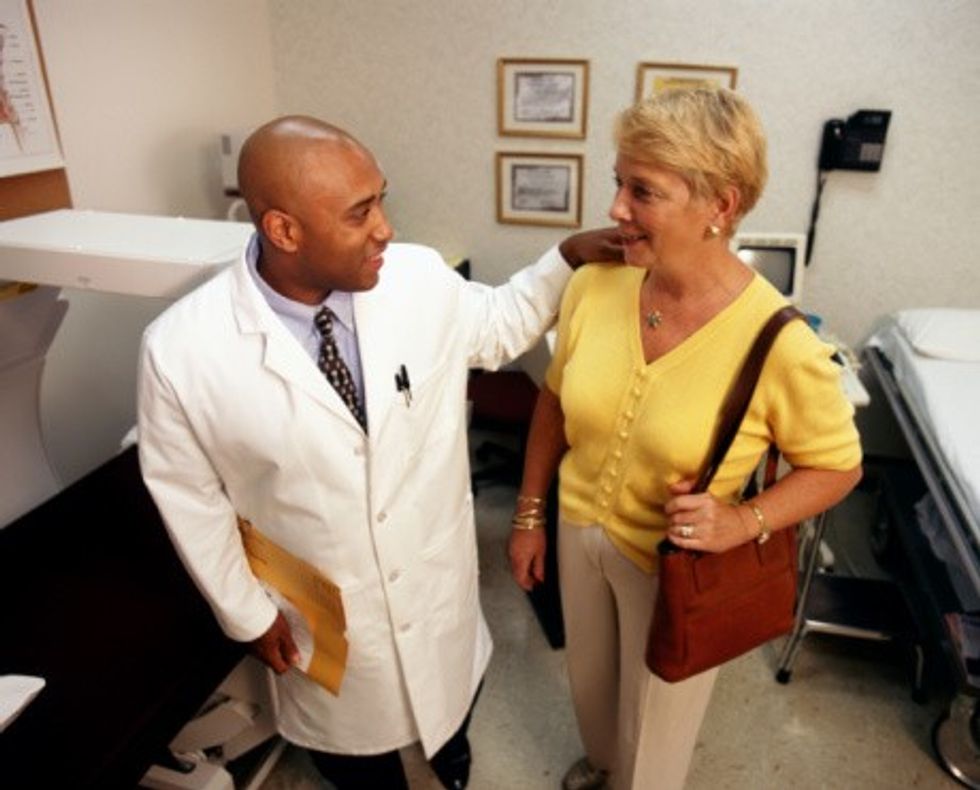 Tomorrow, bright and early, I am going for my annual physical. Besides trying to eat "right" all week, I am going to be prepared with some lists: all my questions and concerns, plus all the vitamins and supplements I currently take. I'm lucky to have an open, friendly relationship with my physician. He's one of those old-fashioned (but not old!) general practitioners. No, he doesn't make house calls, but he does treat my whole family; me, my husband and my two sons (they started seeing him after outgrowing their pediatrician). My visit usually takes a long time (that's why I try to schedule it first thing in the morning!) because not only does he sit with me and talk health, but we also talk movies, restaurants and anything else that's going on. Maybe it's because of this easy and pleasant relationship that I don't feel embarrassed to discuss things like my stool habits or any other concerns that might otherwise be a bit, well, private.
---
Going for an annual physical is a great way to get a fix on your current health. But if you don't plan on being totally honest and open with your doc, you could be hurting yourself. Read some good tips here.
Yes, I feel strongly about good doctor-patient communication.
It's especially important as we age and our health concerns and/or problems become more critical.
How is your relationship with your doctor? Do you feel comfortable discussing your health? Why or why not?