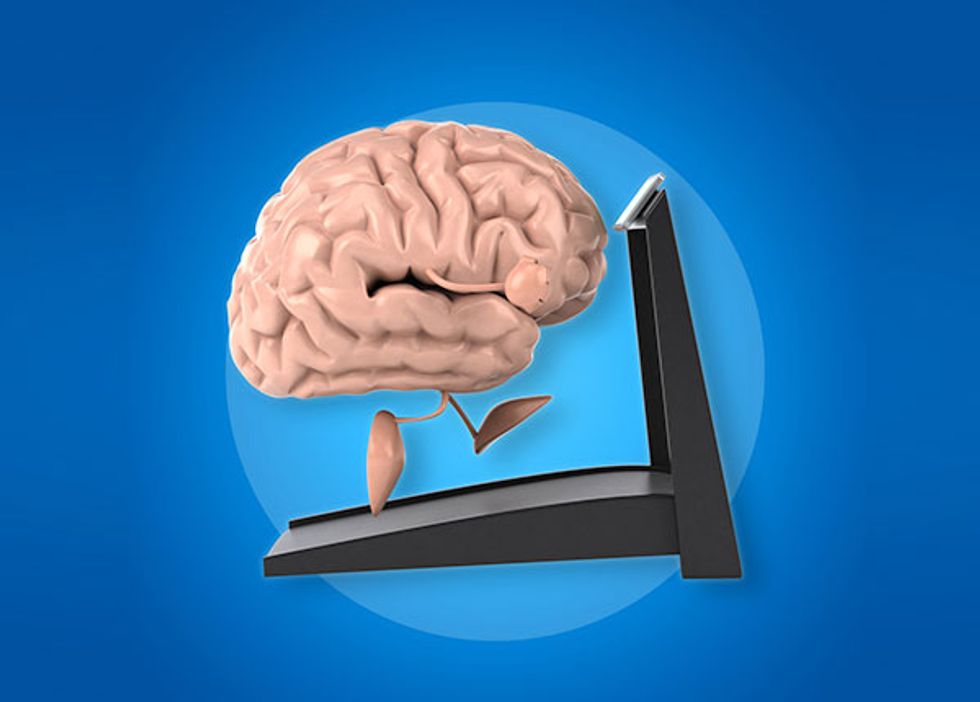 ---
As children, the statement "I dare you" was usually associated with dangerous or forbidden challenges, perhaps something like sneaking out of the house late at night, staying out past your curfew, cutting a day of school—or worse.
Now that that's all behind us, and we're older and (hopefully) wiser, we realize that a dare can also be a good thing. It can even be life-enhancing, as in, "I dare you to get at least 30 minutes of exercise each day"; "I dare you to add more fruits and vegetables to your diet"; "I dare you to go to sleep earlier each night."
In fact, UnitedHealthcare is doing just that. Its current campaign, "We Dare You," includes a monthly message that focuses on health and wellness. Even if we already live a healthy life, it's helpful to have some reminders and affirmations, don't you think?
This month, it goes further: UnitedHealthcare wants to help you take control of not only your health (which is its ongoing message, after all), but also your health care plan. I don't know about you, but I'm woefully uninformed about mine. (All I do know is that there are plenty of things about my plan that I don't know!)
And, being that I make my living by writing about health and wellness, it is a tad embarrassing to admit this. I'm so glad I was asked to write about this dare—seriously—because I can really use the dare, er, the help myself. And another thing I'm glad about? Before I sat down to write this, I participated in all three dares.
Dare I say I learned a lot about managing costs and having the right tools to manage my plan? It feels almost as empowering as crossing the finish line in the half-marathon I did last year!
Participation is a piece of cake—OK, we'll say a piece of celery, in keeping with the health theme here.
And, since we're all suckers for winning something, at the end of the month, a winner is picked for each dare, with the grand prize being a $400 gift card. There are also weekly $25 gift cards.

Here's how to play:
Answer just one question, which will ask you what you know about managing healthcare costs. (That counts as one entry, but if you get it right, you get a bonus of 5 additional entries.)
Then, watch the "Virtual Visits" video and share your opinion.
Finally, you can play a fun game (remember "Concentration"? Or am I dating myself? Never mind. Trust me, it's fun). You get to figure out the definitions of various UnitedHealthcare tools and match them up.
P.S. Lots of research has suggested that playing video games can keep your brain active and help improve memory and the ability to pay attention. So, maybe it's not a video game here, but this challenge gives your brain a workout!
This post originally appeared on mysocalledmidlife.net.