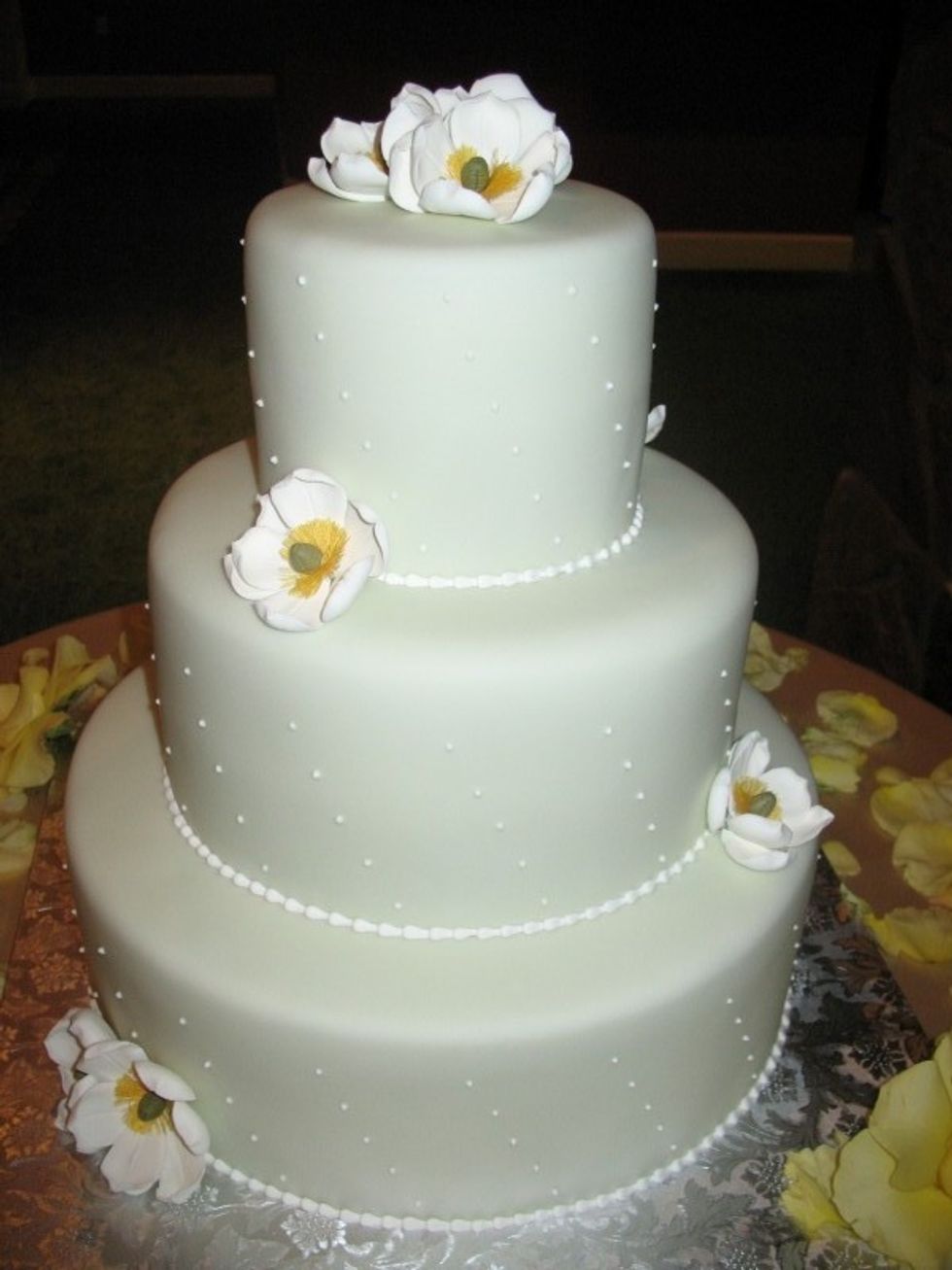 Pay it forward...literally. We all want to make a difference in this world, and sometimes it seems impossible to spread any good. It's possible though - I'd put money on it. Actually, I already did. In today's economy, it's more important than ever to reign in blind spending and consciously choose where you want to put your dollars.

For my recent wedding, I knew that we would be spending a lot of money, in an industry that has gone completely crazy with prices. So, I decided to vote with my money by supporting businesses and people that I believe will make the industry better and even the world.

I shopped locally and supported small businesses. Instead of buying my wedding band from a chain jeweler, I went to the store on my block where everything is handmade and the jeweler spent hours talking to me about what I wanted. I asked my caterer to use local vegetables for the dinner (which, him being a great vendor too, happily obliged).

I considered the environment, and the greater good. My caterer used not only local ingredients, but organic and free-range chicken. The woman who made my wedding invitations (hand-drawn) used all recycled and eco-friendly materials, down to the packaging she sent the invites in. For hotel bags with goodies, I went to my local supermarket and got recycled bags to fill (with healthy treats, of course!). Our favors were a donation to the Pancreatic Cancer Society and 100-percent ethically traded chocolates from a company who donates a portion of the proceeds to the environment and endangered species. I got my bridesmaids (Product) Red iPod shuffles, of which a portion of the price goes to Global Fund to fight AIDS in Africa.

I trusted my instincts. I chose a photographer and a videographer who I immediately felt connected to and whose bio I admired and past work I respected. My florist had a quote in her email, "Until one has loved an animal a part of one's soul remains unawakened" by Anatole France, which clinched me (and my dog:) right away.

I hired people who love what they do. The woman who made my cake spent an hour with me explaining everything there is to know about wedding cakes and fondant - her enthusiasm (and delicious baking) wowed me. The lead singer of my band sang to me over the phone, and his cohorts were equally as passionate (and talented).

I benefited more than I ever could have imagined by making conscious and careful decisions. The planning process was without stress, the positive energy at my event was full of love and respect, I made friends and connected good people to one another, not to mention, we threw one heck of a party! I'll never forget each person involved.