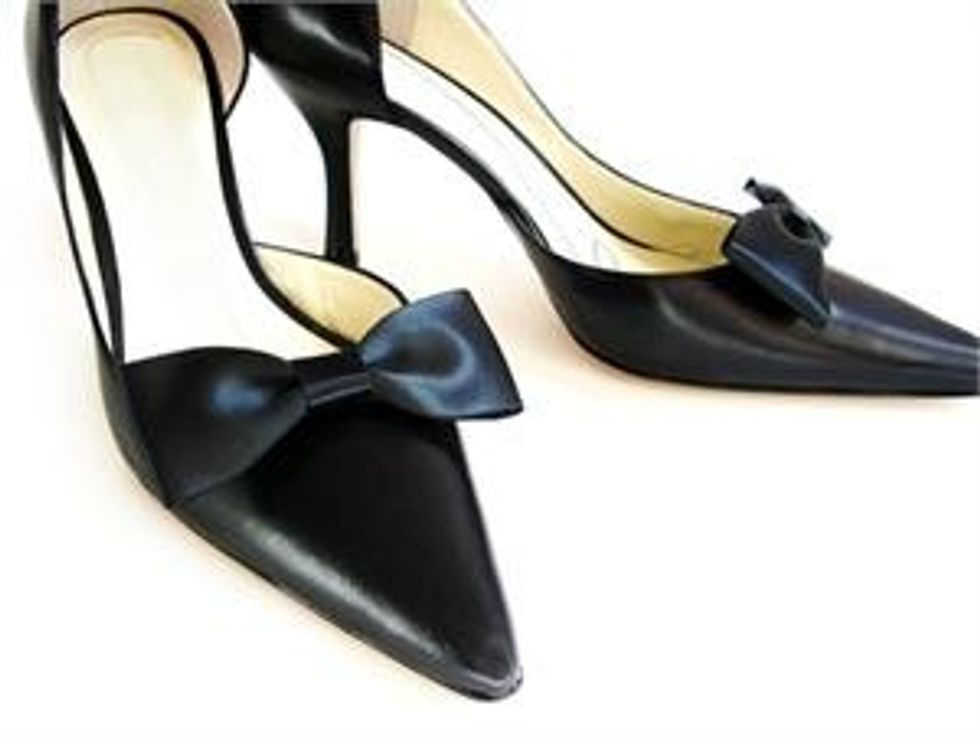 Things have drastically changed, not just for me, but for the whole world, really. Mad consumerism is down. The stores must miss me, because they keep on sending me enticing coupons to come in and buy, buy, buy!
---
But I'm feeding those coupons to my hungry paper shredder. Instead, I'm doing what a lot of you are...I'm shopping in my closet. I'm guilty of having too much in there. Over the years, my shopping habits have been, shall I say, a bit excessive. I mean, did I really need all those black shoes? I end up wearing the same ones over and over again, anyway.
You know, plain black shoes (or any color, really) can get boring. That's why I'm so enamored with something new I just found (okay, a little shopping isn't so bad...just a little). They're shoe clips; beautiful gems that clip right onto the front of your shoes.
Maybe you remember your mother and grandmother having shoe clips - I used to love rummaging through my grandmother's collection - but these are definitely updated to look modern and trendy. Now, I can wear those same black shoes over and over, but each time have a totally different look. Old familiar shoes are instantly transformed into something new and exciting... and all it takes is a pair of clips. (You can clip them onto your sandals as well, now that the warm weather is coming!)
By the way, when I wore my "new" black shoes the other night, my husband (who always notices everything) glanced down and eyed them nervously. "New shoes?"
I smiled, then told him I've had them all along...he just never noticed.
Aliza Darik offers over twenty varieties of clips in various colors and fabrics, such as braided gold metallic, pink velvet, faux snakeskin or even lace. And if you want to glam it up, there are rhinestone clusters that come in four different colors.
I'm having so much fun with my "new" black shoes.
Use the exclusive Coupon Code "midlifematters" to receive 10 percent off your merchandise total. (many of them are already on sale so you can save even more!) And the code is applicable storewide, as well. It's valid through the end of May.
Enjoy... and happy new shoes!