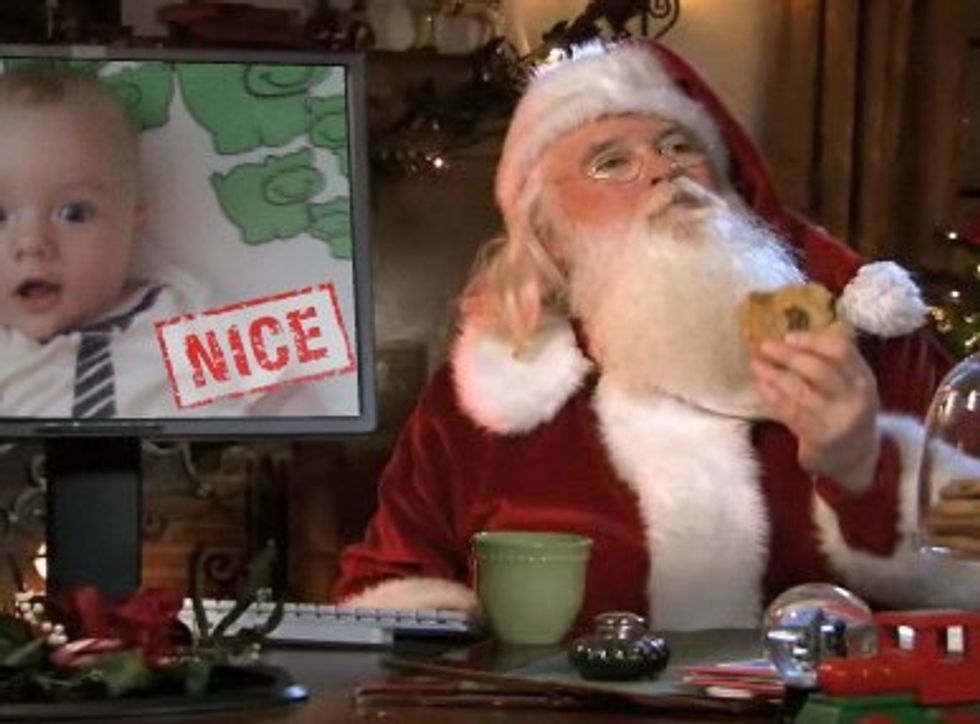 Gideon and I have traveled south to Florida where most of my family will be celebrating the holidays. Spending time with my Mom, nieces, nephews, brothers, and sister-in-laws, is my favorite way to spend the holidays! It's always a treat coming down here because it's non-stop chaos when we all get-together. Fortunately, when it gets to be too much, my husband, Gideon and I can retreat to our room which, by the way, is about 100,000 times bigger than our apartment.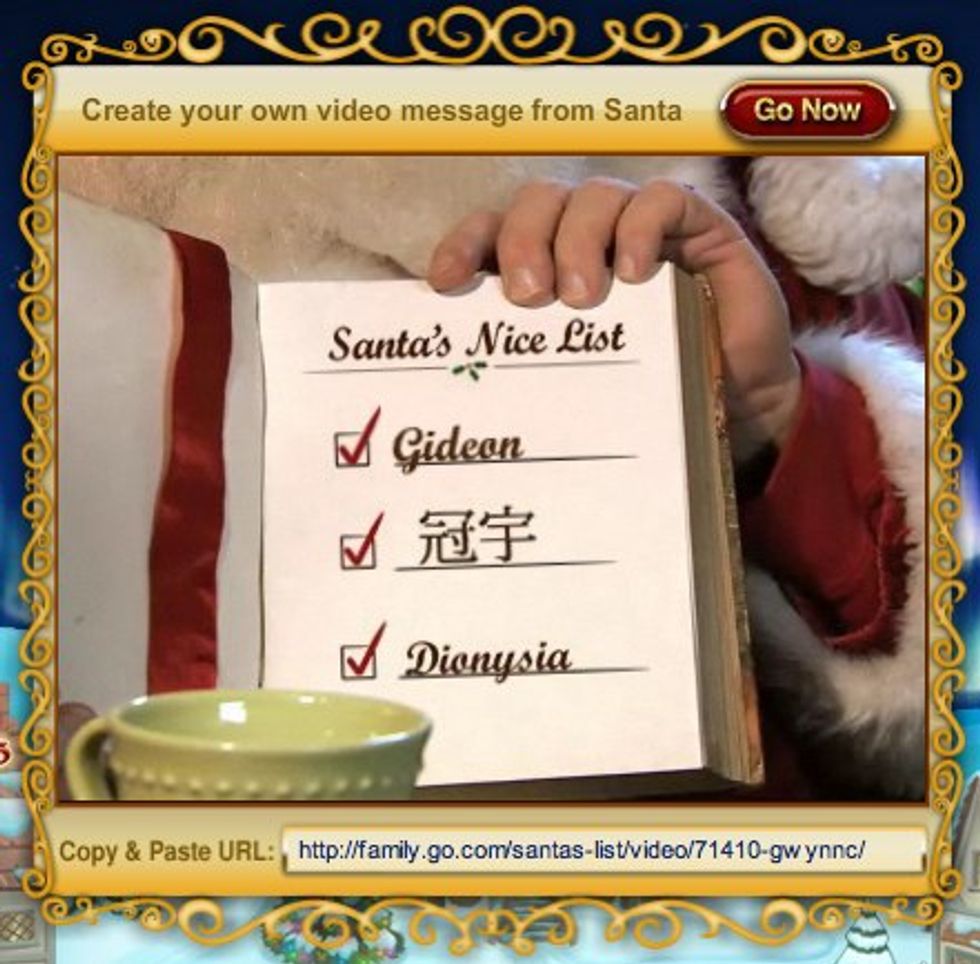 Before I even had our bags unpacked my brother showed me something that I HAVE to share with everyone: Family.go.com has created one of the coolest interactive tools I've seen in a long while. In less than a minute I was able to input Gideon's name and upload a photo to create a personalized video message to him from Santa!
---
So, if you celebrate Christmas in your house, give your child a thrill by putting them on Santa's Nice List!