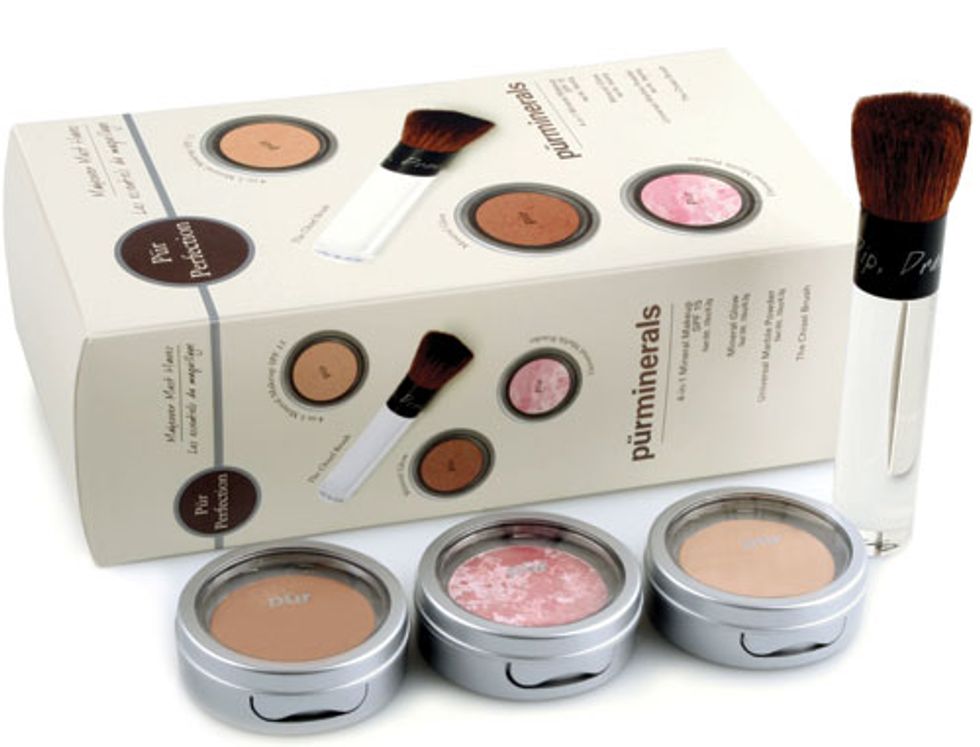 When choosing makeup and skin care items, I prefer products that feel light on my skin, are easy to apply and look natural. For cosmetics such as foundation, blush, bronzer and mascara, I often choose mineral makeups; made from natural minerals, many have the qualities I mentioned above. However, not all brands are created equal and some mineral brands also contain dangerous toxins. So, here are three great ones that I love: Larenim (terrific mascara and powder foundation), Pur Minerals (love the peach primer, mineral glow and blush) and Raw Minerals (adore the natural colors of the eye shadows and lipsticks).
---
Some of my favorite skin care items:
Face moisturizer: Weleda Almond Moisture Cream: fragrance free and all natural, it is perfect for all skin types; it is a great, effective everyday moisturizer.
Exfoliator: Zia Bamboo Exfoliant contains bamboo and yucca extracts, and oh how soft his makes my skin feel.
Body moisturizers: Both under $20, I like Korres Body Butter (I just can't get enough of the Guava scent) and Pangea Organics lotions.
Sun tan lotion: By far my favorite, Alba's lotions go on smooth (unlike many other natural brands that feel thick and sticky), smell great and are extremely effective when it comes to sun protection. The company's new Hawaiian line smells yummy and offers crafted blends of restorative tropical plant extracts.
Giving your cosmetic bag a makeover doesn't have to be expensive either. Check out these inexpensive stellar items...
Juice Organics Pompeptide Lifting Facial Moisturizer, it really does give you a lift (get it at target for $12.99 or try the nourishing cleanser for just $9.99).
Poofy Organics body moisturizer: The company's mission is to provide the quality, safe products at affordable prices (they score a 0 for toxicity on Skin Deep's scale). I'd choose the coconut scent. (8 oz for only $13)
Honeybee Gardens eyeliner and lip-liner, I'm a fan of pencil liners and these are great, totally pure (they also score a 0 for toxicity on Skin Deep's scale) at a price tag of only $6.99 each!
Other brands and sites to check out:
SaffronRouge.com (a great selection of organic products that have been carefully evaluated by a beauty expert)
Monave (nice cream foundations and liners)
Dr. Hauschka (amazing products on the higher-end price scale)
Jane Iredale (great eye primer and shadows)
After Glow Cosmetics (try one of their cool starter kits)
I'm just one person, so I haven't tried a quarter of the great green brands out there, so I would love to hear about your favorites. Comment below.