Elizabeth Battaglino Cahill, executive director of the HealthyWomen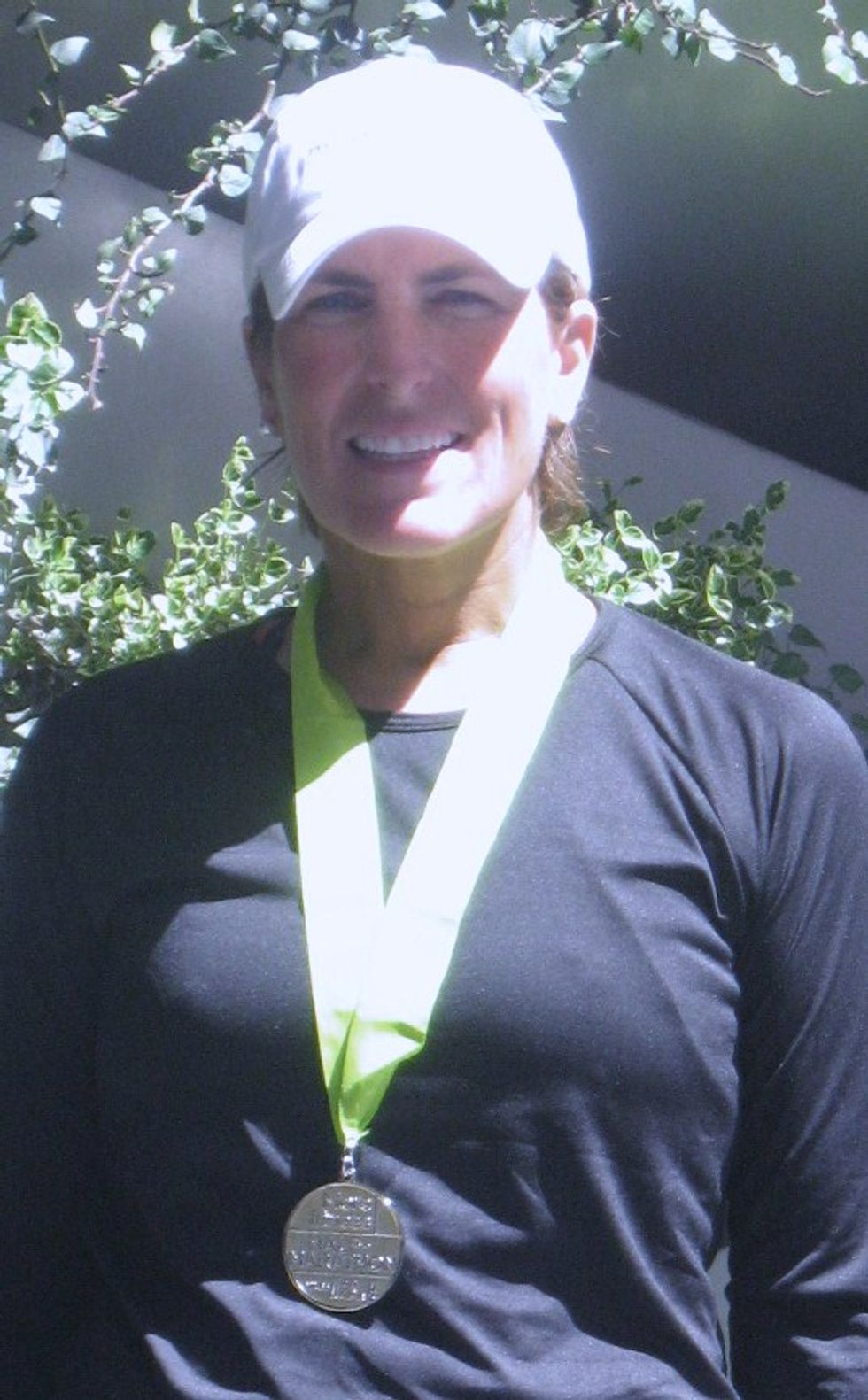 Each year I make a mental list of two to three things that I would like to achieve, and training and running a half marathon was one of my 2009 goals. I've always been a single digit mile runner, so thinking about running over 10 miles was huge for me; training solo was going to be a challenge. I wondered, "would I be able to push myself not just on distance, but to incorporate increasing speed?" No more casual Saturday runs, I would have to go against the clock.
---
I chose the MORE Marathon because of its great Central Park location, and I liked the idea that it was an all female race. The support and camaraderie was fabulous, and I truly was blown away by the various ages and stages of the women participating: mothers and daughters, sisters, cousins and friends, of all different sizes and shapes.
MORE had a great training program, which was really easy to follow, especially for someone as busy as me. I travel a lot, so I needed a program that worked even when I was out of town. It included three days a week of training with one long run (for me it was Tuesday, Thursday and the longest run of the week was Saturday). On non-running days I tried to keep up with my weight training and core work out.
The night before the race I was so nervous that I didn't sleep a wink. I ran with two friends; one, Margaret, has completed a few marathons and triathlons, so she was a great mentor for Jen and I, who were both first-timers. Both of these women are amazing; they work full time and have two little ones under the age of five.
The night before, we all met in NYC, got our race numbers and went out for a carb dinner (with one glass of wine to toast the event!). I was in bed by 10pm, up at 5am and dressed and ready to go by 5:30, even though the event didn't begin until 8 o'clock.
The race was challenging, starting with it being a 92-degree day (in April!). Then, after we were broken up into groups based on our mile time, I go to hook up my iPod--that I spent hours with the night before uploading new music to help get me through the two plus hours I would be running--to find out that I did not turn it off correctly and the battery was dead. I truly thought this was an omen; I trained with music so running without my tunes was not a good start. I had a little conversation with myself and said that it would be okay, I am in New York City surrounded by thousands of women, so listening in on conversation and people watching as I ran would keep me entertained and my mind off any potential aches and pains.
The announcements started at 7:30, which made all of us even more nervous. They canceled the full marathon, which was unfortunate for all those women that had trained for it. They announced that they would be asking those people running the half marathon to stop the race if they didn't finish the first seven miles before 1 hour and 40 minutes, so of course Jen and I were on edge that we wouldn't make the time limit. We did not want to listen any more, so we spoke with the people around us and took in their energy and positive vibes.
I was just SO HAPPY when I crossed that finish line in 2 hours and 37 minutes. It was definitely an Aha moment. The people that volunteered on the course were brilliant and there was one older gentleman on my 11-mile mark that said to me "your pace is perfect, stay with that and you will finish strong." And that got me through the last leg. I definitely did not feel 100 percent once I stopped. The pavement felt hot through my sneakers, which I could not wait to take off. But after a shower and a two hour nap I felt much better.
I really loved the competition and challenge; I am still smiling and really happy with myself. I love being a few pounds lighter and definitely stronger physically and mentally. And most of all, it's exciting to be able to check that goal off my list!
For Beth's running day tips, click here.