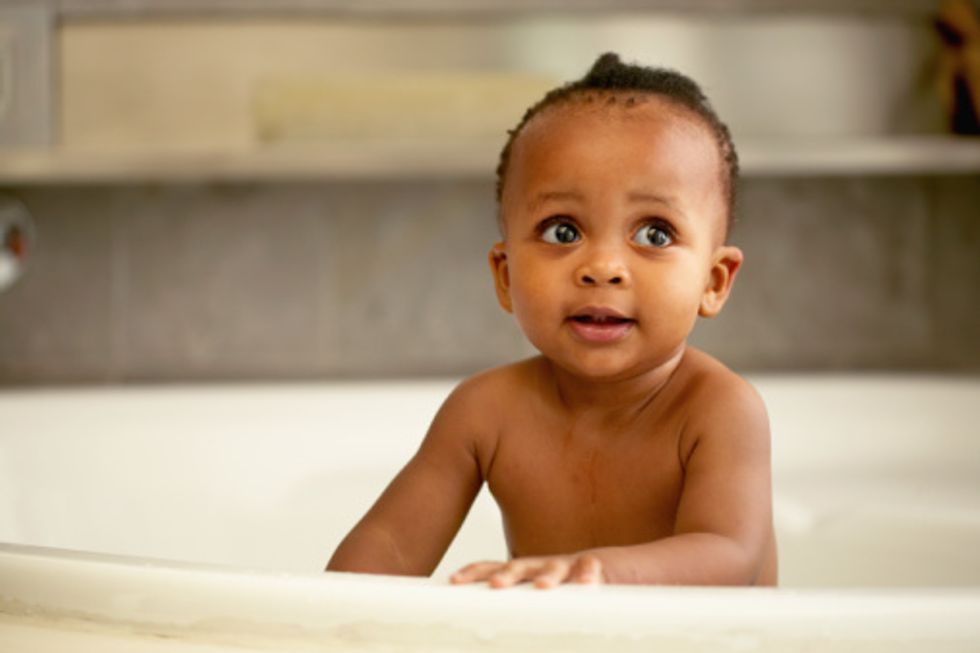 Could baby shampoos really contain cancer-causing chemicals? The answer is yes, according to independent laboratory testing done by the Campaign for Safe Cosmetics. The group tested a number of popular brands for two known carcinogens: 1,4-dioxane and formaldehyde. The lab found that 61 percent contained both ingredients.

What can you do?
From the Campaign for Safe Cosmetics:

Simplify: Select products with fewer ingredients and no synthetic fragrance or dyes, and use fewer products overall.

Choose safety: Search the Environmental Working Group's (EWG) cosmetic safety database, Skin Deep, to learn more about the products you use and find safer alternatives. Also check out EWG's Safety Guide to Children's Personal Care Products.

Read labels: Avoid using products that list ingredients that may be contaminated with 1,4-dioxane, including sodium myreth sulfate, PEG compounds and chemicals that include the clauses "xynol," "ceteareth" and "oleth." Similarly, avoid products that contain formaldehye-releasing preservatives, including quaternium-15, DMDM hydantoin, imidazolidinyl urea and diazolidinyl urea.

Take action! Can't memorize these lists? Nobody can. If harmful contaminants and ingredients weren't allowed in products, you wouldn't have to. Tell Congress you want safe cosmetics for babies, adults and everyone in between.