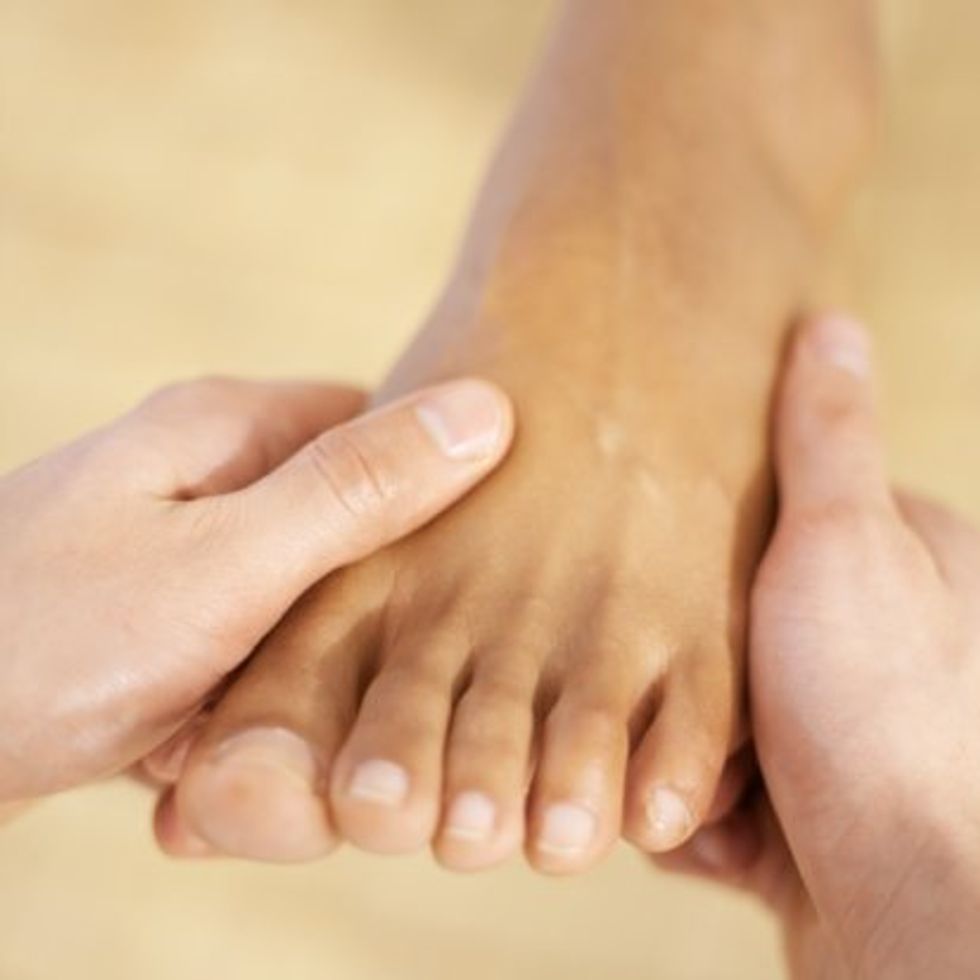 It's almost Valentine's Day, the perfect time to treat yourself or a loved one to a massage (hint, hint husband). If that's not a good enough reason, how about this: Not only can massage therapy evoke relaxation and relieve stress, it can lessen chronic pain, reduce muscle soreness, increase blood circulation and flush out toxins. That's reason enough for me!

Visiting a spa or a hiring a professional is a nice treat, but if money's tight, why not try the DIY approach? Offering a partner a massage can be romantic, especially with the use of aromatherapy oils. Perhaps, you could create a cute coupon redeemable for one 30-minute massage. Make sure to communicate while doing it, asking questions like, "does this feel good?" and "how's the pressure?"

If your flying solo this V. Day, why not try self-massage. Use oils to enhance the experience and focus on areas where you tend to hold tension; maybe it's your shoulders or calves. You can try a muscle massage stick or other tools made for relieving muscle tension and soreness, or even just your own hands. Lance Armstrong's site, LiveStrong.com has a great article about how to do self-massage. Read it here.

Do you have other ideas for healthy Valentine's Day treats? Share them here.