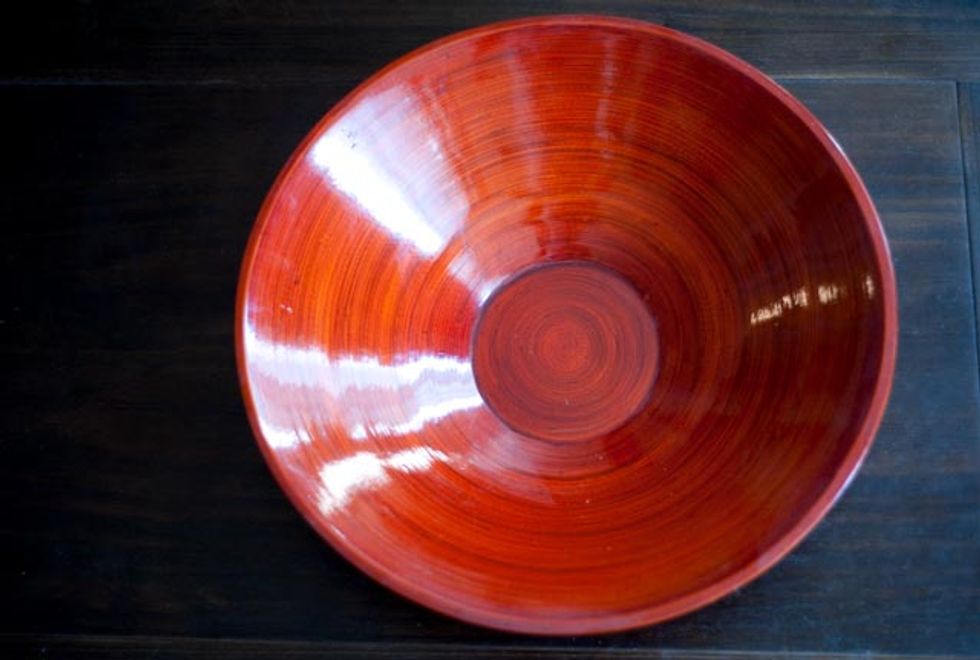 Scrambling to get your holiday shopping done? Why not give a gift that gives more. When I got engaged, someone gave me a beautiful bamboo "wedding bowl," and with it she wrote a note about how the bowl was handmade using naturally renewable resources, and how 25 cups of food were donated to the hungry with its purchase. Shortly after, I bought a similar one for a friend, and the best part? It was super-affordable! Similar bowls are on sale right now for $9.95. The organization, the GreaterGood Network, has a variety of online stores that support: hunger, breast cancer, children's health, literacy, the rainforest and animal rescue. Global Girlfriend (one of the stores) specializes in fairly-traded clothes and accessories handmade by women in need. I particularly love their intricately designed handbags and jewelry.

If you're down to the last minute and have no time for shipping (it's best to get these items shipped to you so you can add a note about the cause), GreaterGood.com offers another great option - Gifts that Give More. For your extra altruistic friends, you can purchase a donation ($1 and up) to almost any cause. Have a friend that loves shoes? Give a donation in her name for school shoes for girls in rural Africa. Is there a pet-lover in your family? Donate to protecting shelter dogs with vaccinations. Once you contribute, you'll receive an email that you can print out and give to the recipient.

Plus, while you're shopping, make an extra difference by just clicking on the "Click to Give" button, which displays sponsor advertising that is paid as a royalty to charity through the non-profit, tax-exempt GreaterGood.org.

Similarly, Uptown Liz offers a shopping experience that gives back. Founder Ramona Russell started the company in honor of her sister Liz who lost her battle with cancer in 2006. The site promotes products from companies whose proceeds directly give back to charitable organizations. You can shop by product or cause. Check out the jewelry and cool yoga accessories. Read more about Liz.

Don't have time to order online? You can even shop smart in the local mall. Look for pink items at Bed Bath & Beyond and feel good about a portion of the proceeds going to breast cancer research. Or, purchase an iPod in the color red and a donation goes to the Global Fund to fight AIDS in Africa. Gap supports (Product) Red as well, with a variety of cute tees, tanks and accessories.

So, shop smart this holiday and look good, inside and out.

See our Notes from the Nursery blog for great Hanukkah or Christmas gift ideas and much more.