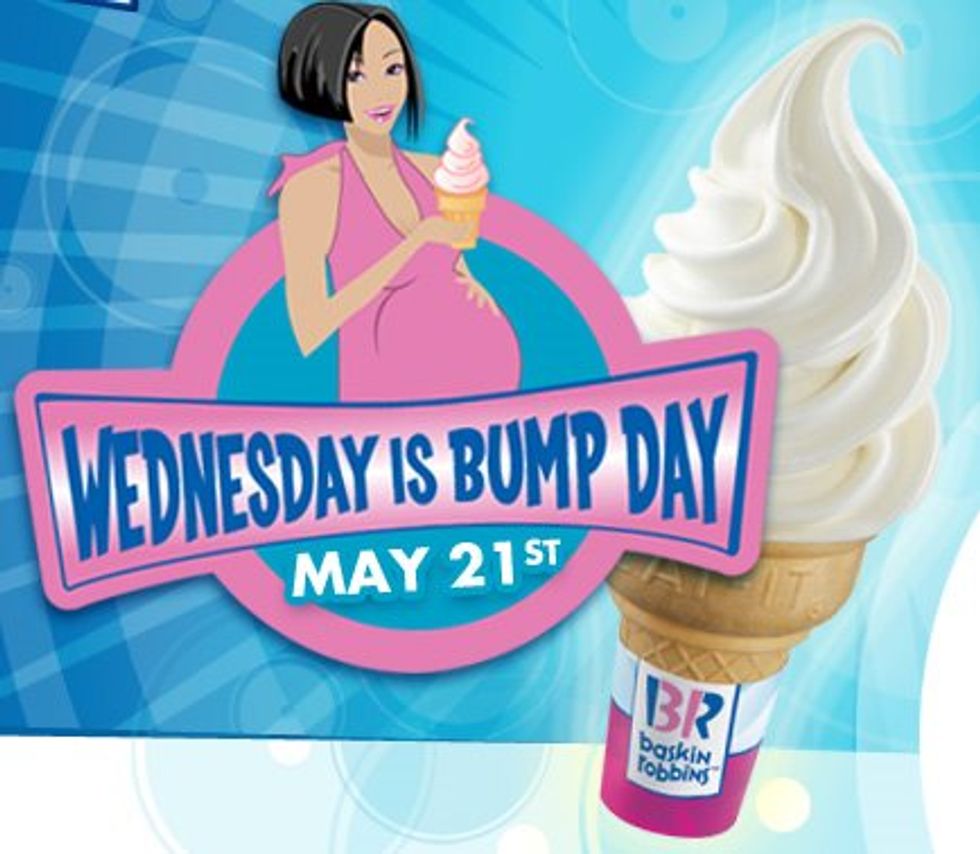 Craving some soft serve? You're in luck. Baskin Robbins is treating all preggies to free ice cream today! If you're an expectant mom, print out this coupon and head on over to your local Baskin Robbins for a free three ounce Soft Serve cone.

Who: For expectant mothers.
What: Free 3 oz. cup or cone of Baskin Robbins' new Soft Serve.
When: Wednesday, May 21, 2008 from 11 a.m. - 10 p.m.
Where: Select Baskin-Robbins stores across the country.
How: Print this coupon.

* Offer available at select stores in California, Chicago, New York, Nashville, TN and El Paso, TX. Check to make sure your local 31 Flavors is participating.