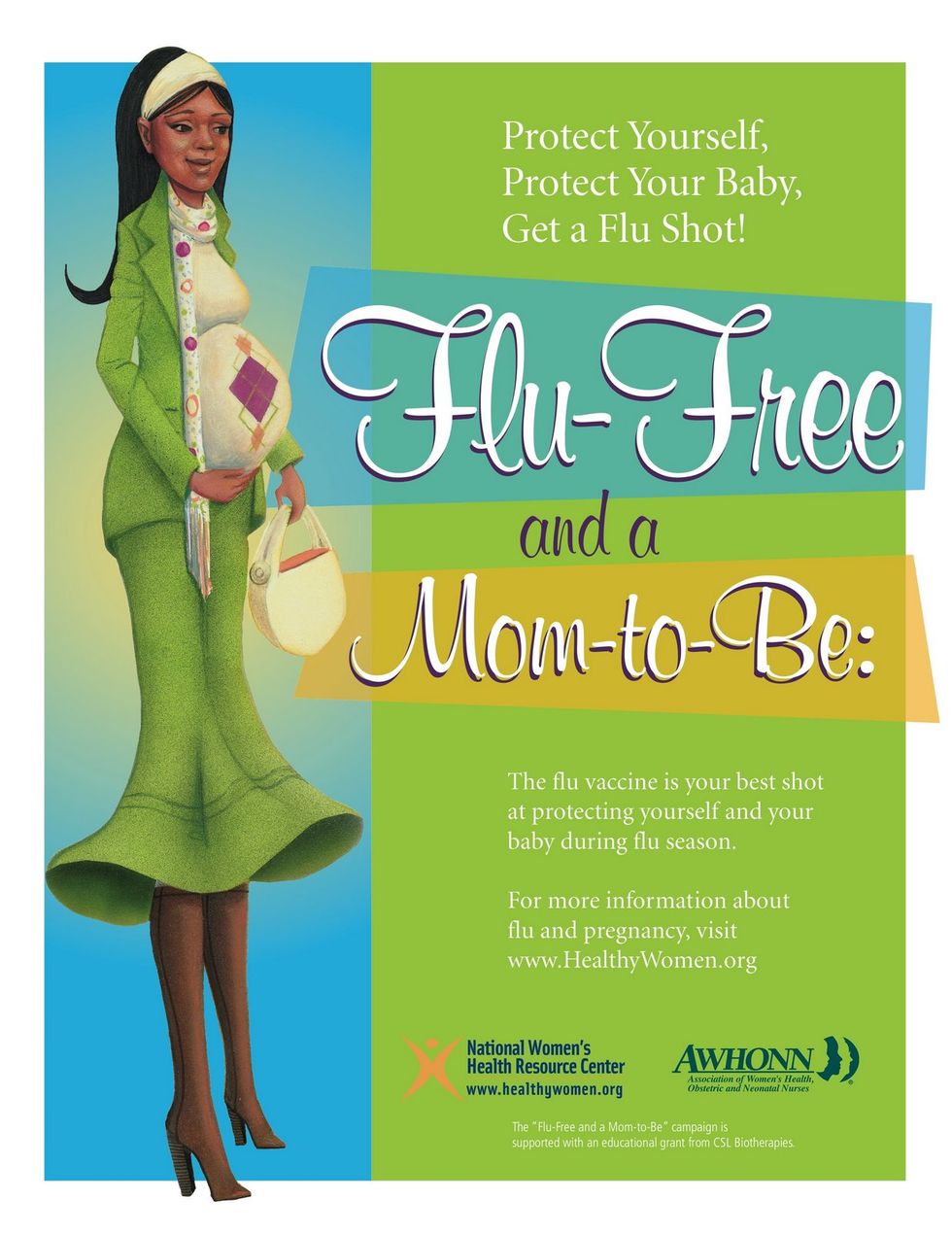 Winter is right around the corner so, as I make my holiday plans and vainly hope that I can fit into my pre-pregnancy winter wardrobe, I know there's one thing on my To Do list that I need to attend to first: Get my yearly flu shot. If you're wondering why it's such a priority to me, you've never had the flu.
---
In February 2005, I got the flu and it was one of the worst experiences of my life. I can't count how many times I thought I had the flu before this but, in retrospect, I now know they were merely bad colds. When you actually get the flu, it's like nothing else. I had just started to date the man who is now my husband and, thankfully, he was there for me every single day as I shivered and sweated myself into exhaustion. There were times I thought I was going to die and, when my fever was at its highest, he forced me to go to the hospital. I suppose that's when I knew he was a keeper. Of course, when he walked my dog for me when I was too sick to stand, it really sealed the deal ;)
This time last year I was an excited and expectant mother and I asked both my primary physician and my OB if I should get the flu shot. Both doctors agreed that it was perfectly safe and in the best interest of my health, and the health of my baby, to get the vaccine. I did as they advised and thankfully did not get the flu. And, now that I'm breastfeeding, I'm happy to have just learned that I can once again safely get the flu shot.
If you have any questions about preventing the flu during pregnancy and breastfeeding, and finding out why it's safe to get the flu shot and how it can help you to avoid dangerous complications, check out the Pregnancy & Parenting Health Center's Flu-Free and a Mom-to-Be on HealthyWomen.org.