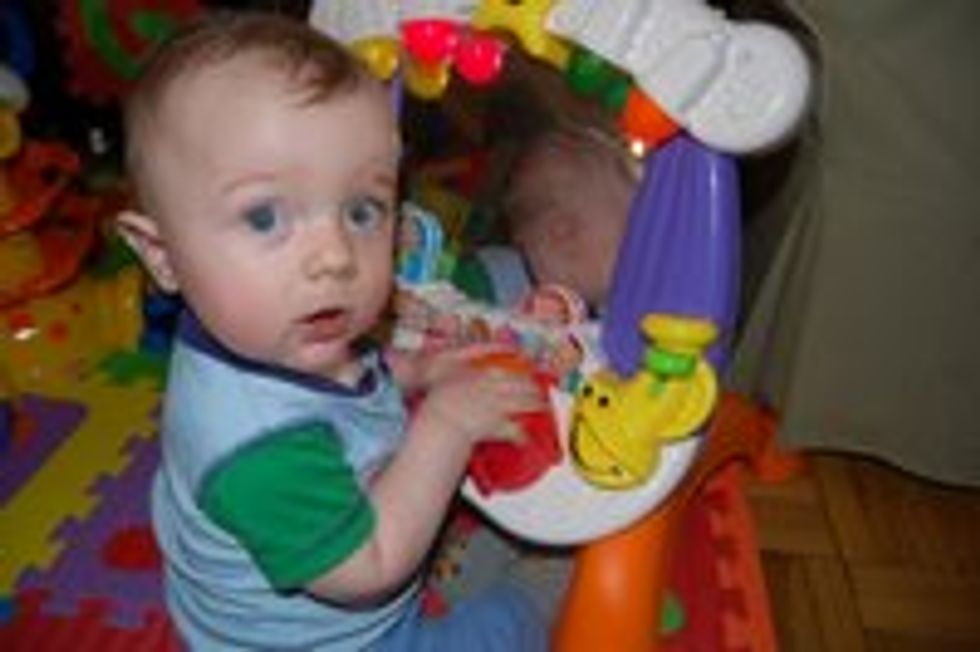 Gideon's favorite toy of the month is (drum roll, please): Little Superstar Sing-Along Stage. His Great-aunt Roseann sent it to him for Christmas and it is hands-down his favorite toy right now (and he's been playing with it for weeks).
---
What's so great about it? Now that he's sitting on his own, he seems to feel very adult sitting in front of it, looking at himself in the mirror, banging the "keys," and chewing on the "microphone." He giggles with pride when he's able to make the various parts move and when the music and songs start-up. It really is too cute.
Thanks, Aunt Roseann!
What is you child's favorite toy these days? Let us know because we're putting together a Valentine's Day gift guide and would love to list it.