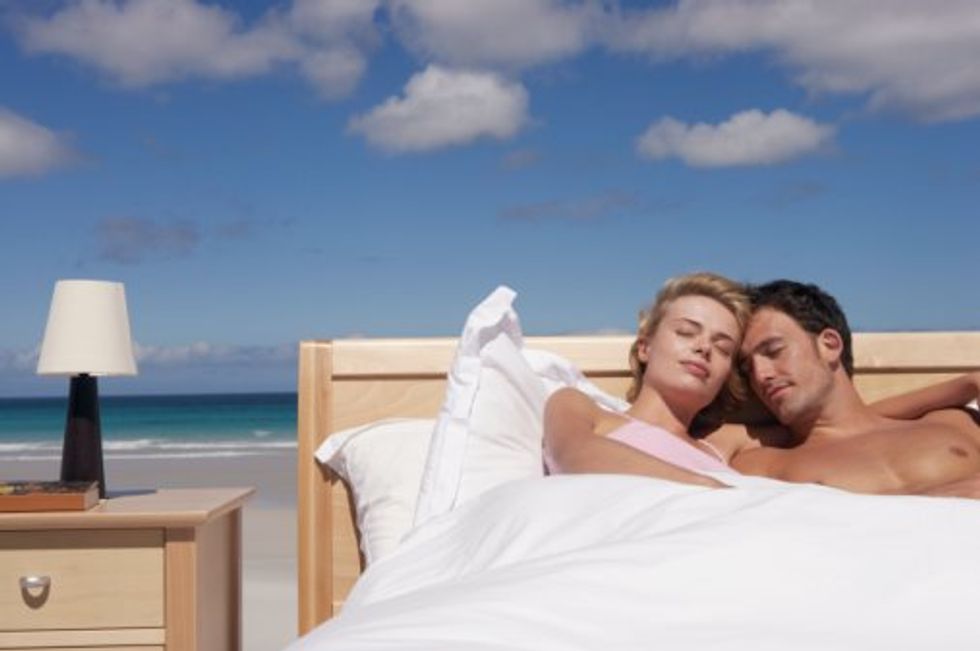 One of the things I love to see is old couples holding hands. It always makes me smile. I know a couple in their eighties who have been married forever, and they don't hesitate to show their affection for one another, whether it be by exchanging affectionate looks or kisses in public.

So it was interesting to read the latest research, which dispels the popular notion that people in long-term relationships transition from a passionate romance to a simple comfortable partnership.

Researchers report that while that "first flush" of love (remember that?) can indeed fade over time, there's still room for romantic love and sexual interest. And along with that comes all the health benefits of being in a satisfying relationship.

But here's what I think is missing in this report: Sometimes, that "comfortable partnership" is, well, just plain comfortable and as valuable as romantic love and sexual interest. I don't think "comfortable" should have a negative connotation here. It's like walking into a kitchen that smells like fresh-baked cookies. It's like returning home after a long trip and sleeping in your own bed again. Walking miles in great pair of shoes without pain. Nothing wrong with that, right?
Of course, there's also room for romantic love and sexual interest. Maybe it's just that a lot of couples who have been married a long time sometimes need the reminder.

What do you think? Are comfort and romance mutually exclusive?