---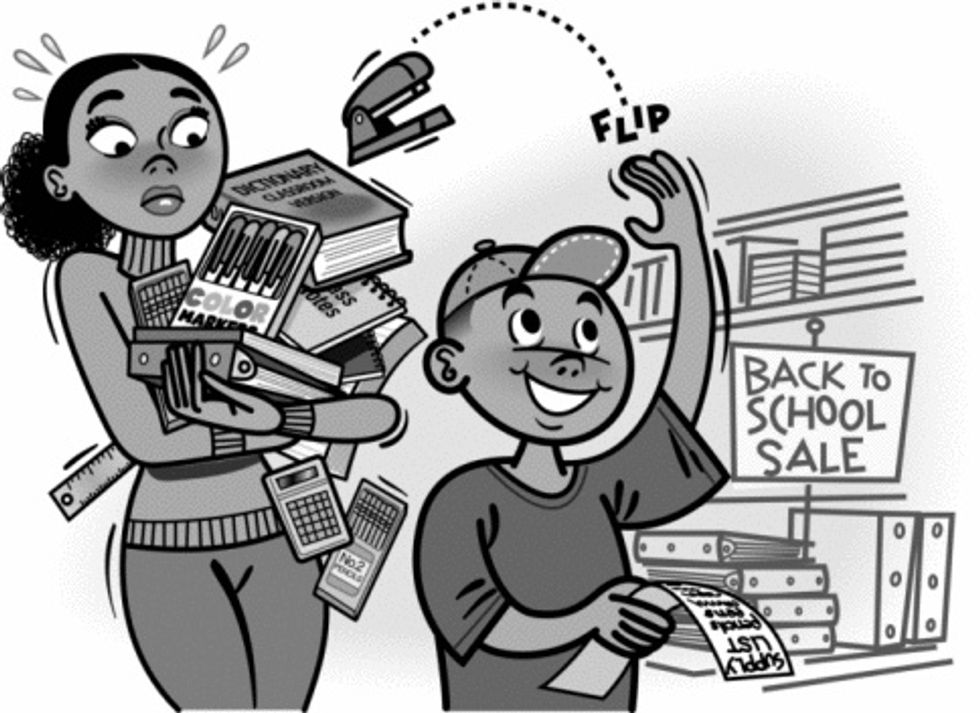 Everyone warned me that I'd cry when my firstborn went off to college. Close friends shared their tales of separation, stress and sadness; colleagues talked of the major life change that was heading my way with all the intensity of describing a storm about to decimate everything in its path. 
I listened nervously with half an ear, making a silent pact with myself that I would not break apart into a million pieces and wander around aimlessly feeling like life no longer had a true purpose. 
And I went shopping.
Preparation, I thought, would take the stress away of preparing my son to embark on his exciting journey off to college in Washington, D.C. Together, we took inventory of his life; what he'd need to survive and what he'd need to feel all the comforts of home.
You might be facing the task, too. It was no longer acceptable to pack up his sheets and towels from home – the ones I had long ago picked out for him -  and bring them along to college, no. He wanted a fresh start because, after all mom, I'm old enough to pick out my own colors and figure out the way I want to decorate.
Bed Bath and Beyond took care of all of that. If memory serves me, we were there just about every day, remembering something else he needed. But it was fun and the store made it easy to find everything (even things we didn't realize we needed). We bonded over thread counts and pillow types, and my son actually turned to me for some advice on things like which size towels to buy and the best type of desk lamp.
If you find yourself in the weepy, stressed-out position of readying your child for college, take some of the pressure away by clicking on this link http://www.bedbathandbeyond.com/btsHome.asp?
And there's a fabulous sweepstakes the folks at Bed Bath and Beyond are throwing in, for extra measure: http://www.bedbathandbeyond.com/default.asp?  All you need to do is click on the blue and green BBB/HGTV little button on the mid-bottom right of the page.
By the way, there's one more thing I forgot to mention. The empty nest is really, really nice. It didn't take us long to get used to it. When my second son left for college one year after the first, the nest was totally empty and then we really had the hang of everything.
Until the birdies came back to roost, that is.
Subscribe to Midlife Matters by Email