Yellow is the hot hue for spring fashion — but not when it comes to your smile. Gleaming pearly whites take years off your appearance. There are a variety of solutions from products that you can toss in your purse to frugal methods using everyday household items.

Read more for celebrity-inspired tips and budget-friendly tricks to brightening your smile...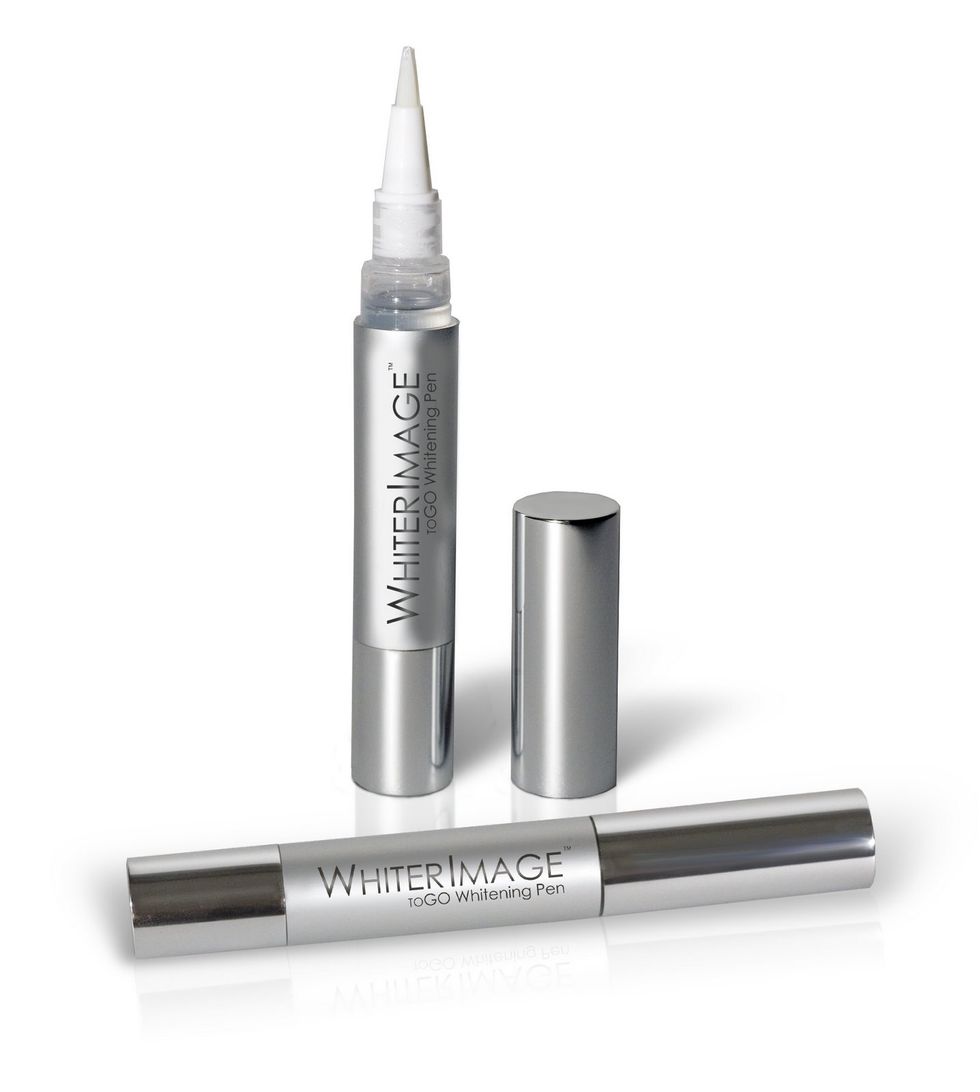 1. Stars Jennie Garth, Courtney Cox and Miley Cyrus are fans of the Whiter Image TOGO Teeth Whitening Pen. The mint-flavored gel comes in a little tube and can be easily brushed on. With regular use, you should start seeing results within a week.

2. Here's a yummy organic method that Catherine Zeta-Jones favors: crushed strawberries. The malic acid lifts stains. Crush one fresh strawberry, mix in a little baking soda and brush. While we're on the subject of berries, if you love red lipstick, go for one with a cool undertone (blue as opposed to yellow) for a brighter smile. Think Gwen Stefani.

3. Another affordable whitener is that brown bottle of hydrogen peroxide. Take a swig of hydrogen peroxide diluted with water and swish it for a minute, then spit, rinse and brush. Mixing in a little baking soda in with the hydrogen peroxide boosts the whitening.

4. It Cosmetics offers My Youthuful Smile. On one end, there's a Smile Line Wrinkle Filler, which combines collagen and antioxidants to smooth fine lines and wrinkles. The other end, is Smile Brightening Lip Gloss, the blue-based product counteracts yellow tones and makes your smile instantly brighter. The gloss comes in Signature Blue, which looks like a frosted powder blue in the tube but goes on clear, and the new shades Pretty Woman, which is pink and Kiss Me Now, a berry-hued red. My Youthful Smile costs $32, the company also sells a Smile Brightening Lip Balm for $18.